The Key Components of the City's Budget Process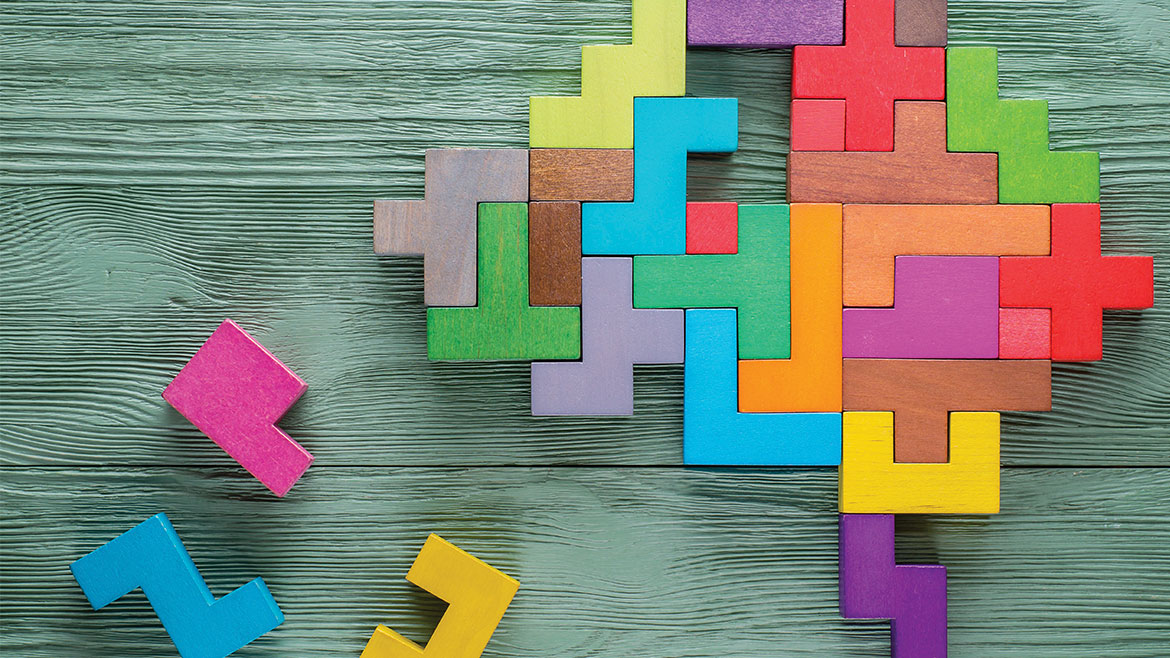 September 30 brings an end to the 2018 fiscal year for Columbia, and while we won't know where the budget ended in terms of actual numbers for another four months, the city cannot wait that long before implementing a new budget. And so the 2019 fiscal year begins.
While this topic may make some people break out in hives, the city's budget is something Laura Peveler takes great pride in. She has worked in Columbia's budgeting office since 1989 and has served as the budget officer since 1997. She jokingly refers to each budget as a "budget baby" because it takes about nine months to produce.
What's happening in those nine months?
The answer isn't short or easy to explain. The city's budget office has devoted videos, resources, and pages on the city government's website to try and explain it, but condensing an almost 700-page document with 52 separate departmental and divisional budgets into an easy-to-digest explanation is almost impossible.
But paying attention to supporting documents like the 10-year trend manual and five-year forecasts and understanding where the funds for the budget come from can help eliminate confusion and increase understanding of the budget.
THE SUPPORTING DOCUMENTS
Peveler says, "There's pretty much something going on every month" in terms of developing the budget, but the largest push internally happens January through July. This six-month period is filled with meetings involving the city manager, council members, and department managers. Documents that support and influence the budget are also created during this time.
One such document, the 10-year trend manual, looks at information from the past 10 years: population trends, age of the population, financial trends, median income, and the unemployment rate. An analysis is then performed to determine if a trend is positive or negative and if the city needs to make any adjustments in either the current or future budget based on those trends.
Once the trend manual is completed, it goes to the city council members for review. The trend manual sets the tone for the council moving forward since they can now clearly see issues, concerns, things on the horizon, and things they need to address in the budget.
The five-year forecasts go hand-in-hand with the trend manual. Columbia's departments use five-year forecasts to "look at not just where we ended up last year or where we think our needs are next year, but we project out four more years," says Peveler.
Peveler sees the forecasts as a strength for how the city creates their budget because "it allows us to plan ahead for our future operational and capital project needs and allows for more gradual fee and rate increases for the citizens," she says. Capital projects are often quite costly, so the city needs to plan ahead for those expense — if the solid waste department needs to open a new landfill cell, for example, the city needs to start preparing for that expense a few years before actually beginning the project.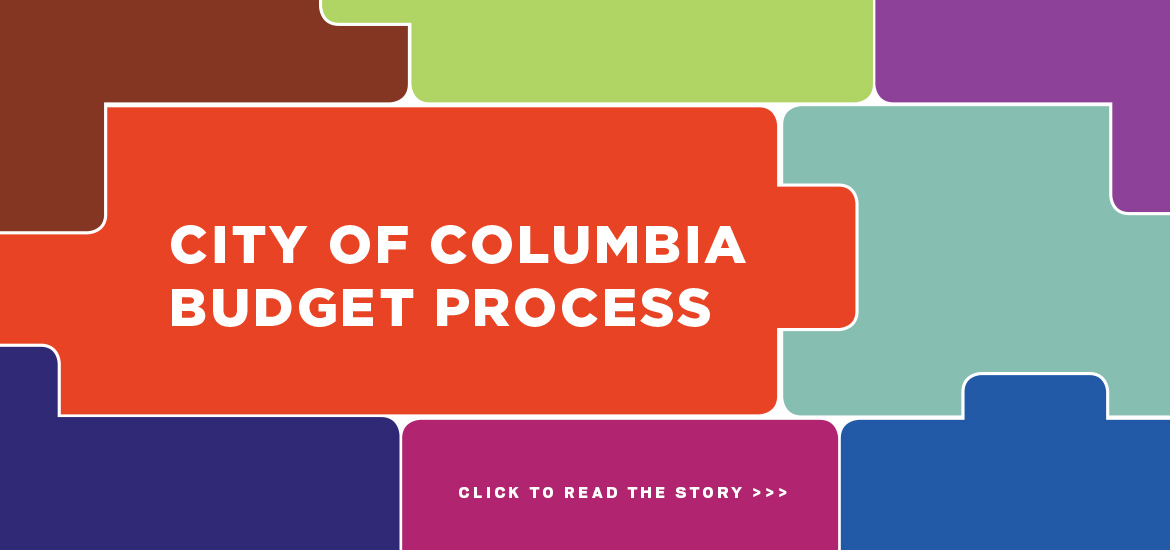 "If solid waste needs to open a new landfill cell in the next five years, it may look like they have a lot of money in their account right now," Peveler says. But what citizens may not under­stand is that in order to build the landfill cell, the solid waste department will need a set mon­etary amount in order to fund the project, and that money is saved up in their account along with the money for day-to-day operations. The department has to save up all the money for the project before they can sign a contract for the construction of the project, she explains.
City Manager Mike Matthes explains that "almost every project has more than one rev­enue source funding it, which gives a level of complexity a lot of small businesses don't nec­essarily face." Small businesses, after all, typ­ically have one source of revenue: customers. "We'll have upwards of four or five different revenue sources in a project. And that's not nec­essarily a good thing," Matthes says.
Having so many revenue sources means projects take longer to fund and they have to save up for projects over time. "Once we have enough [money] to do the project, then we'll do it," Matthes continues. "So, it makes it look, in many of our budgets, that we're deficit spend­ing, that we're spending more than we're bring­ing in that year, but it's usually because we're using our savings to do a project."
UNDERSTANDING THE FUNDS
Funding for some departments, such as parks and recreation, typically comes from spe­cial taxes approved by voters. Revenue from those taxes goes into that department's dedi­cated funding bucket and the money will only be used for the expenses related to that department. Another example of dedicated funding is grants.
General source funding is the other type of funding for departments in the general fund. Sales tax, gross receipt taxes, and property tax revenue are examples of sources that fund this bucket, with sales taxes providing the larg­est percentage of funding. These funds can be allocated to any general fund budget. Gen­eral source funding is therefore very depen­dent on consumers shopping locally in order to bring in the revenue the city needs to fund their expenses.
Matthes says, "We have multiple revenue sources, but they're all small comparatively. Most of our eggs are in one basket." That basket is the city's sales tax.
Ninety-nine percent of funding for the city's public safety — fire and police — is generated through general funding, which comes from property and sales tax revenue. That's why when consumers don't shop locally, revenue for these services go down. Police and fire depart­ments are unable to purchase new equipment, provide needed trainings, add positions, and offer competitive salaries.
"We lose a little [sales tax revenue] every year. It's due to the fact that we're all using the inter­net so much for our shopping," says Matthes. There's nothing wrong with shopping online. Matthes is quick to admit that he does it too, but "the unfortunate, unintended side effect is that we're de-funding police, fire, parks, sidewalks, roads, the airport, transit, and everything else."
On the other end of the spectrum you have transportation — streets and sidewalks — which is only eight percent funded through general sources. They are 92 percent funded through dedicated funding, like the transpor­tation taxes consumers pay when they shop in Columbia. But because those funds are ded­icated to a specific focus area, they can't be shifted to another department like police or fire.
THE COMMUNITY'S INVOLVEMENT
A benefit to the budget that Peveler, Matthes, and council member Matt Pitzer all agree on is that Columbia's citizens have a chance to present their support, objections, and ques­tions over the budget on many occasions while the budget is being finalized during August and September. The City Council takes that input and makes amendments to the budget before it is adopted at the second meeting in September.
Pitzer says, "The benefit for [the city coun­cil's] part of the process is allowing for citizen input and engagement in the process. That's our role — to collect that input and feedback and make sure that the priorities and perspec­tives of the residents are reflected in the budget that is ultimately passed."
Ultimately, the hope is that the budget that is created reflects the desires and needs of the people of Columbia. It takes around 700 pages, nine months, and too many meetings to count in order to birth the budget baby.