Initial Attraction, Lasting Affection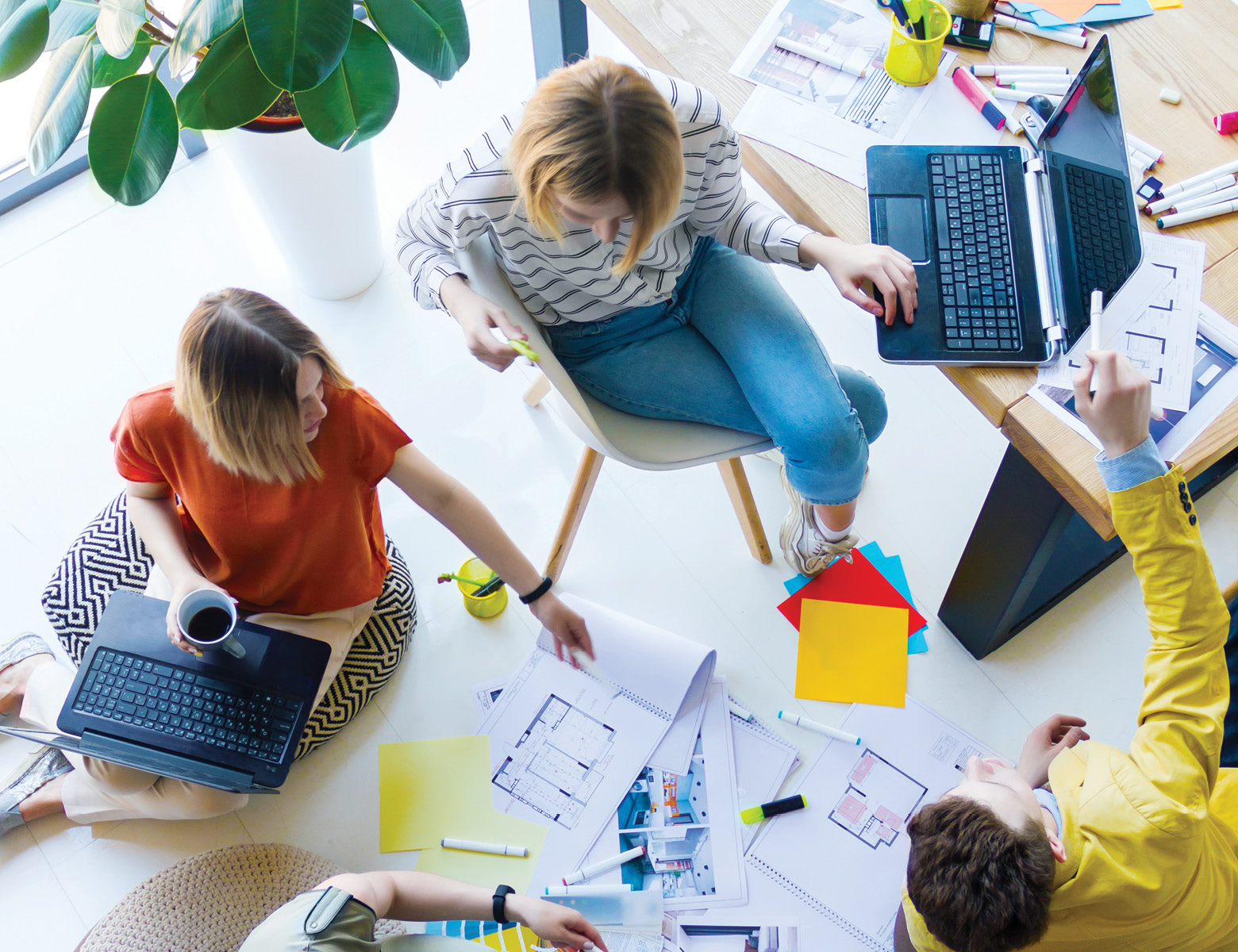 It was much less complicated when Calibration Technologies Inc. first started 15 years ago. Back then, the Columbia-based manufacturer of gas detection equipment for industrial facilities was very much a mom-and-pop shop with only about five employees to their name. If founder Kevin EuDaly wanted to provide lunch for the staff — and he did, every day — it meant preparing a small meal or running out to Chipotle or Panera.
CTI still provides complimentary lunch for their employees every workday at their location on Tradewinds Parkway. But now the workforce numbers about 80.
So, Sterling Food Service, which also counts Greek houses at MU among its clients, does the heavy lifting.
"We get anything from mac and cheese to steak lunch, brats and hamburgers, pasta," says human resources manager Beau EuDaly. "About once a month, we get sushi. People love it. We put a call over the intercom to say lunch is ready, and people come in for 30 to 45 minutes and then go back to work. And you don't have to eat lunch here. If you don't like what we're having, you're welcome to bring your own, go home, go out, and get lunch anywhere else. But for the most part, people eat here."
CTI's lunch perk has the added benefit of fostering a work community, encouraging people from different departments to congregate in one place for a communal, mid-day break. And, along with more traditional benefits such as competitive pay, health care, paid time off, and a retirement plan, it makes for an enticing package for a growing company when it comes to attracting new employees and retaining current ones.
Beau estimates that 60% to 70% of the company's hires come from employee referrals.
"It's a fun place to work," Beau says. "If we just gave free lunch but it sucked to work here, we probably wouldn't see the same growth."
CTI is just one of the local businesses that prides itself on the unique ways in which it recruits and retains talent. It's a give-and-take process involving a calculated risk of costs incurred by the company that pays off in the reward of helping build a culture that makes employees want to stick around.

Creating a Runway
Job titles can be fairly fluid things at Senior Marketing Specialists. The brokerage division of McNerney Management Group, which is based near the corner of South Providence and Grindstone, doesn't necessarily feel as if it has to hire a candidate with a specific position in mind.
The right fit comes first. Then come the details.
"Sometimes you hire the person and then figure out their job," says Vice President Chris Kiley. "Sometimes we hire somebody and we don't even know what position we're going to put them in. But we know we like them for the company — their values, what they're bringing, everything about them. Of course, we look at resumes, but that's a piece of paper. We want to really get to know who they are, and that's who we're hiring."
It helps that SMS is working with a client base drawn from a high-growth sector of the population — baby boomers — and hiring for a variety of skill sets, from graphic design to sales to data analysis to agent recruitment and support.
The bottom line, SMS President and MMG Vice President JoAnn Wray says, is the company wants its employees to feel as if they can learn, innovate, shift job responsibilities, and advance professionally all without leaving.
"Every person who walks through this door, whether they're 20 and a college intern or they're coming from another profession and have some experience behind them, the runway here is theirs to create," Wray says. "We try to foster an environment that shows them that. You tell us where you want to go."
MMG has used this ethos to double the size of its workforce over the past three years. SMS has 53 employees itself — most of them based in Columbia — and MMG is bordering on 100 employees total.
"Because we're constantly growing, we have several employees who have moved up to director or management roles that started with us as college interns and came up with their own position," Kiley says. "The biggest thing is they feel like they have that voice and that, most of the time, if they want to try something, we say 'sure,' or, 'We did try that, here's the reason it didn't work, but maybe you can add your insight to it.' That's one of the big things they tell us, that they really love the ability to create their own future."
Kiley and Wray also say they receive a good deal of positive employee feedback from the philanthropic opportunities the company offers. SMS features a "12 Months of Giving" program that encourages employees to fundraise for causes that are dear to them or participate in volunteer work the company pays for. The American Red Cross, Ronald McDonald House Charities, and Central Missouri Honor Flight are especially popular among employees.
"We need good, talented, passionate people who care about each other, who care about this job and about this industry," Wray says. "We're just excited about the people we do have. We love and want to keep them and keep inspiring them. And we want to find more."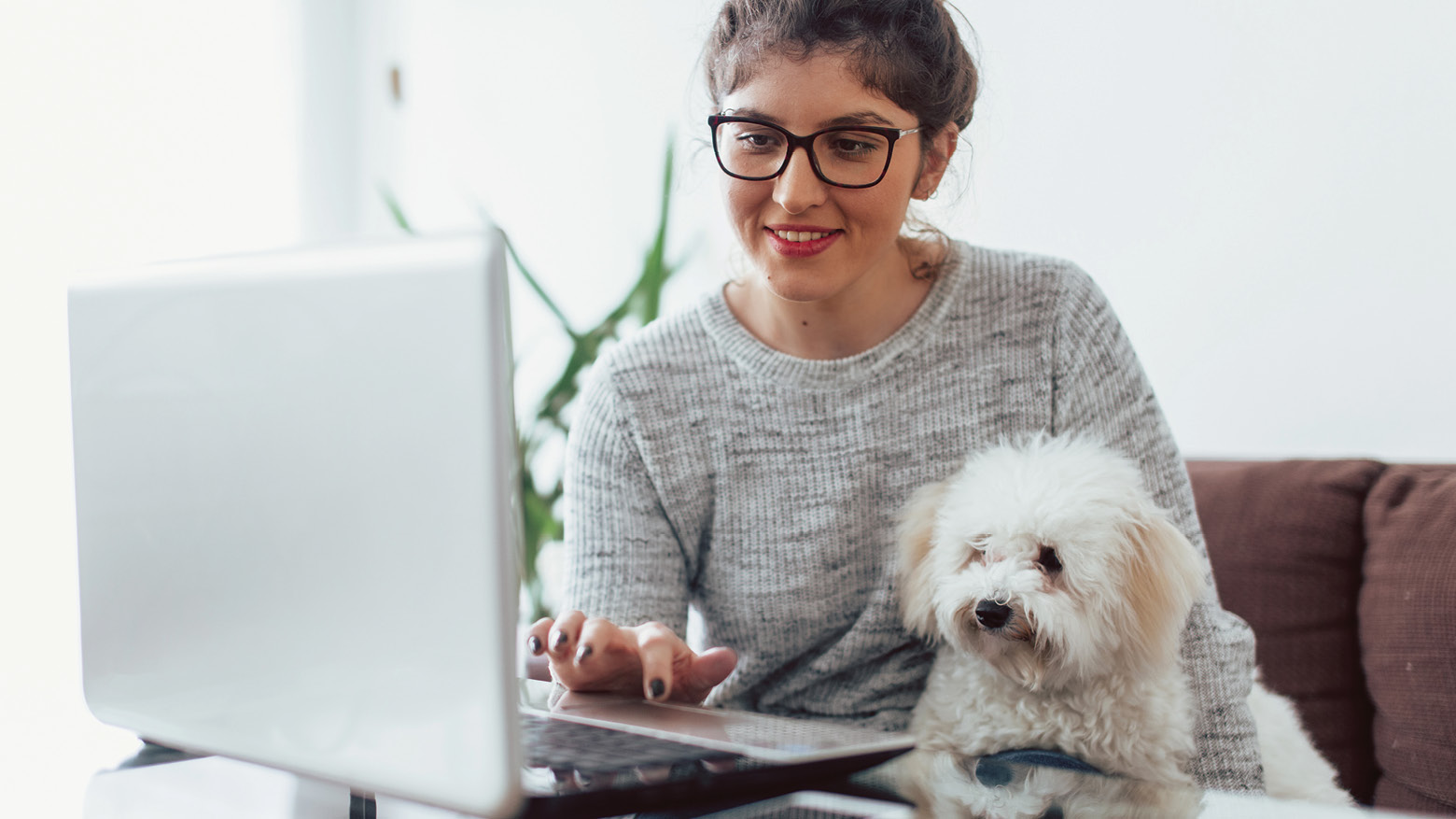 Dog Days
Jessica Hagerty always wanted to work at a place where she could bring her two Goldendoodles to work. As president and operations director of The Evoke Group, a Columbia-based digital marketing agency, she wants the same for her employees.
If there aren't any important meetings on the docket, they're free to bring their dogs into the office.
"We try to be careful about it so there's not a ton of dogs here at all times, but basically it makes people happy to step away from their desk and pet a puppy," Hagerty says. "I'm all for that. It also helps that we're super close to Logboat, so dog days usually end up at Logboat."
Hagerty says The Evoke Group, which has seven employees at its Fay Street location and three who are based in Denver, prides itself on the sort of laid-back atmosphere engendered by dog days, book clubs, and structured employee get-togethers away from work.
The spring book club selection was "So Good They Can't Ignore You," Cal Newport's 2012 self-help offering about striking the perfect balance between doing what you love and doing what you're good at in your professional life.
"We have the belief that when people are at their happiest, they're creating better," Hagerty says. "If we can make people's lives easier by giving them flexibility and taking that stress away, it allows them to focus on the work and care about what they're doing. I think that's good for everybody."
Another important part of building the company's culture, to Hagerty, is fostering cohesion outside of the office. The agency has a staffer — "bless her," Hagerty says — who volunteers to organize monthly events that value education and team building.
A notable recent excursion to CMSE Giving Gardens gave employees the opportunity to connect with one of the agency's clients with the added bonus of taking home some succulents.
Hagerty says she had a recent hire tell her she took the job because the agency "just seemed like a lot of fun."
Perfect.
"People create their best work whenever they're having a good time and are confident about what they're doing," Hagerty says. "With a small team, they can really make a difference. It's not like they're just a cog in a machine. I guess we are all cogs in the machine, but, if we were to be without that one cog, we'd fall apart. So we're very important cogs."
Scaling up
Beau says he gets a frequent question about CTI's free lunch perk. It's all well and good when you're only feeding 80 employees. What happens if you reach 500?
"The owner always says that if it's logistically possible with 50 employees, then it should be possible with 500," Beau says. "Sure, there will be more money going out to the chef contractor, but proportionally, if our business is growing, it should be the same amount. The owners believe employee morale is very big."
"We have come from a very small company to a medium-size company, and we're still relatively small. We've been able to actually grow our benefits the bigger we've gotten."
CTI knows that it routinely has to stack up against entities such as MU, Boone Hospital Center, and Veterans United Home Loans in a competitive Columbia employee marketplace.
Anything the company can to do stand out as it continues to grow a labor pool that has doubled since 2016 is worth the resources it puts in. The lunch perk also allows CTI to release its employees at 4:30 every day instead of 5, with no lunchtime commute factored into the work hours.
"People get to hang out instead of going home, going out," Beau says. "Some people go back to their office and that's how they relax and calm down in the middle of the day, not being around anyone, which is fine. Whether you're talking about work or your life, the added community and friendships created is great."