City of Columbia Budget Process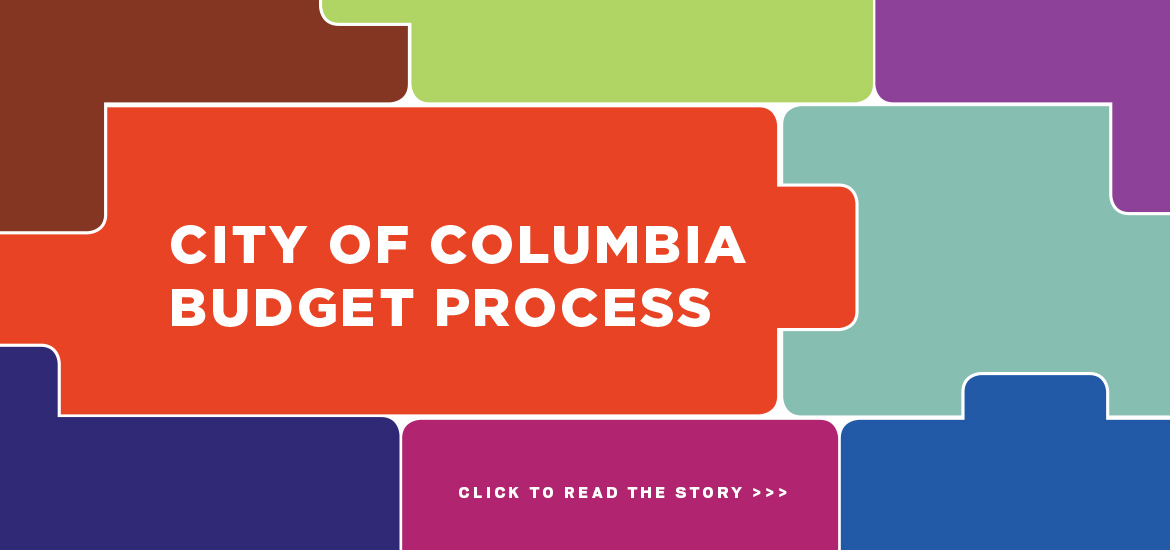 FEBRUARY
Combined Annual Financial Report is finalized and put on the city's website.
City manager reviews capital improvement projects with departments.
City manager develops budget guidelines for departments.
MARCH – APRIL
Capital improvement projects draft prepared and given to Planning and Zoning Commission to review and comment.
Council retreat: review year-end financials, strategic plan, and council-recommended topics.
Departments prepare budget estimates for the current fiscal year and the next fiscal year.
MAY
Council mini-retreat to review capital improvement projects draft, 6-month financial information, and budget issues for the next fiscal year.
Additional revenue forecasting prepared.
Budget staff reviews departmental budgets and meets with each department.
City manager presents State of the City report.
JUNE
City manager meets with each department to review their budget estimates for the rest of this fiscal year and next year.
JULY
Public hearing on the capital improvement projects for next year.
City manager makes final budget decisions.
Proposed budget document prepared and distributed to city council, press, employees, and the public.
AUGUST – SEPTEMBER
Public hearings and work sessions held to review departmental budgets.
Budget amendments prepared.
Council adopts the budget at the second city council meeting in September.
Adopted budget document and capital improvement projects document prepared.
OCTOBER
Fiscal year begins.
Budget document and capital improvement projects document placed on the city's website.
NOVEMBER – JANUARY
10 Year Trend Manual prepared.
External auditors perform audit of last year's financial information.
Departments identify new capital projects.
Budget staff develops intragovernmental charges for next fiscal year.