In Focus: Can I Help You?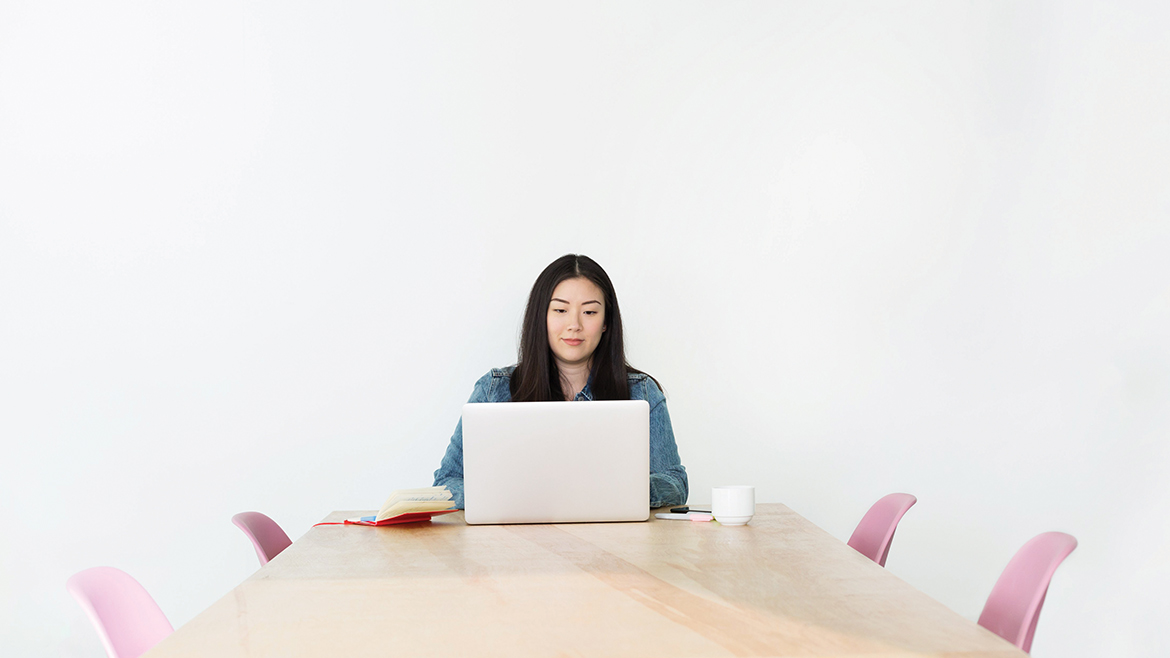 Columbia is among the healthiest cities to own a business due to a varied network of resources — many available at no cost — offered to business owners. Some of the resources, like the Columbia Chamber of Commerce and REDI, are already familiar to most small business owners. Others, like the Missouri Small Business and Technology Development Centers, are not as well known.
Given how well-known and well-connected city chambers tend to be in the community, it isn't surprising that small business owners quickly seek out the Columbia Chamber of Commerce after opening up shop. "We're always a first stop for businesses," says chamber president Matt McCormick.
Columbia's chamber is a voice for business. They follow all state and federal legislation that will affect business owners in order to help the owners stay informed.
Chamber membership opens a wide variety of assistance to business owners, including a robust Women's Network. They also offer business expos where businesses can rent a booth, display their wares, and attend a CEO roundtable for more focused discussion, and members can sign up for classes covering marketing, QuickBooks, and social media.
Missouri Small Business and Technology Development Centers
The SBTDC is a unique collaboration of U.S. Small Business Administration federal funds, state and local government funds, and private sector resources. The centers seek to support business growth, sustainability, and creation of new business entities. They also support economic development through job creation and retention.
As a result of the extensive, one-to-one, long-term business advising, low-cost training, and other specialized services offered by the centers, the program remains one of the nation's largest small business assistance programs in the federal government.
Missouri's SBTDC consists of more than 100 business development specialists, instructors, and staff located statewide. They help businesses in every stage of development from startup to maturity. Our local center is a part of the MU Extension Business Development Program. One easy way to explore their services is to schedule a free business counseling session.
Tailored Small Business Resources
If your small business is looking to work directly with the government to provide products or services, the Missouri Procurement Technical Assistance Center is an agency that helps businesses sell to the government. Regulations and red tape often keep highly qualified suppliers from doing business with the government, so MO PTAC helps make the process smoother. While they work with all business owners, they specialize in helping small, disadvantaged, and women-owned businesses obtain local, state, and federal contracts.
If you're curious about what working with the government would look like for your business, you can reach out to Jana Weitkemper, the interim program director, and she can direct you to the right person on staff. They have counselors who will walk you through each process and even help you register for the System for Award Management, a prerequisite for working with the government.
Another organization that specializes in working with women-owned businesses is the Missouri Women's Business Center. The agency, which is a part of Central Missouri Community Action, offers low-cost classes and networking opportunities for women.

Sherry Major, who is the business coach and training coordinator of the MOWBC, staffs a satellite counseling office inside the REDI office downtown. She explains that women who start businesses doing something that they love often suddenly realize that there's more to running a business than they'd originally thought. "When [your business] becomes successful, you're going to become a business owner and manager," she says. That's when investing in other resources available becomes most useful.
The Missouri Training Institute also offers fee-based training and consulting services. Their training focuses on improving business performance and organizational effectiveness for public, private, and nonprofit organizations. Rae Lynn, assistant director of the training institute, says that the training needs for businesses both large and small are often the same, but "it might differ in discriminating methods."
REDI
REDI is a "nonprofit, public–private partnership created to enhance the vitality of business and increase the number of quality, sustainable jobs in Columbia and Boone County," says REDI president Stacey Button.
Their budget comes from the City of Columbia, Boone County, MU, and more than 100 local businesses and municipalities. REDI's staff also serves as the economic development department of the City of Columbia.
One way in which they "enhance the vitality of business" is through their Innovation Hub. REDI's Innovation Hub is a place for entrepreneurs and small business owners to create and connect with a community of peers and resources to grow their business and skills for leadership. "We connect them to other businesses at their level," says Button.
The Innovation Hub is open 24/7 to accommodate everyone's schedule. They provide access to spaces and rooms designed for solitary work and meetings with teams and clients.
When looking for resources for your small business, Columbia has many services, resources, and people available and willing to offer help at little to no cost. Taking advantage of what's offered in our city can only increase the likelihood of your business succeeding.