Rachel Holman: Women of Excellence Winner in Hospitality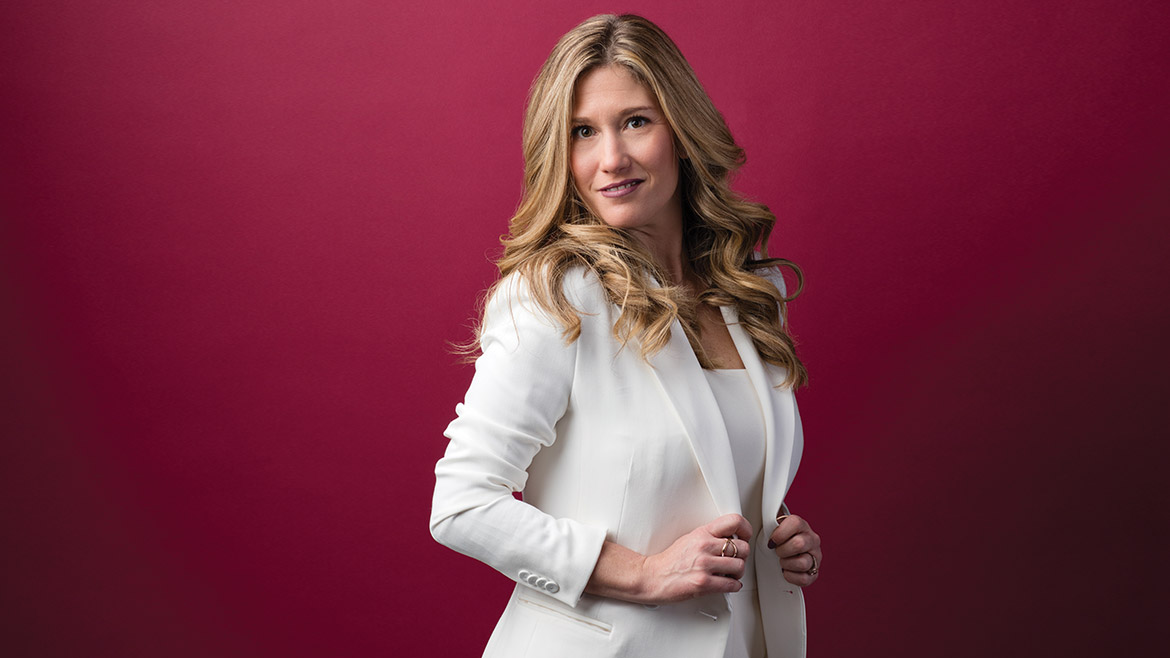 CEO, Les Bourgeois Vineyards
Rachel Holman describes her role as CEO of Les Bourgeois Vineyards, as a zookeeper, a finder of the people and the things, an instigator, a mediator, a leader, an ambassador, a student, a teacher, and a cheerleader. "I have a lot of jobs and many of them are still being defined," she says, "but mostly I am a listener."
Looking back at her accomplishments of the past few years, Holman is proud of remodeling the tasting room and the negotiation of bottling line collaboration for their new canned product launch. She believes that 2019 brings both her greatest challenge and greatest opportunity — to maintain and cultivate a team of creative, passionate, and talented people who are committed to celebrating their diversity and making their region exceptional.
And Holman's team members are some of her biggest fans.
"Rachel possesses a deep understanding of and passion for the wine and retail industries. A true advocate, she takes every opportunity to educate others and learn all she can," says Les Bourgeois administrative director Sarah Cabanas. "She leads Les Bourgeois by example and with respect, empathy, and integrity. Rachel's professional knowledge, abilities, and grace have made her a mentor for many."
Breianne Roberts, front of house manager for the Blufftop Bistro, echoes Cabanas' thoughts: "Rachel has upheld the highest level of professional excellence in every situation I've seen her handle. She is someone I look up to, a great role model, and definitely one of the best, most caring, professional people I've ever worked alongside."
For Holman, mentoring means providing honest feedback about the reality of work and life and everything in between. "It's more than inspirational quotes, rainbows, and butterflies," she says. "It's how to handle the good, the bad, and the ugly. Give advice when it is sought and don't be offended if people don't take it to heart."
And while personally Holman's life may be a bit chaotic, with three children under the age of 4, including a set of twins, she's motivated by being a source of solace in other people's lives and reminding them to celebrate the everyday occasions.
See all our Women of Excellence winners here.
Honorable Mentions
Amanda Elliott
Chef and Recipe Developer, Peachtree Catering and Rustic Supper
Amanda Elliott work as the chef for Peachtree Catering and runs Rustic Supper, a food development and lifestyle website. She loves the community opportunity cooking provides to grow with each other through the sharing of stories, guidance, and experience, while enjoying a delicious meal at the end.
Lydia Melton
CEO, Gunter Hans
Lydia Melton manages a European pub that specializes in rare and hard to find European beer. While her job duties differ every day, she consistently leads a team of 18 team members. Unlike her start-up days that were comprised of seven staff, her success now hinges on her ability to lead and develop others.