Kathryn Chval, PhD: Women Of Excellence Winner in Education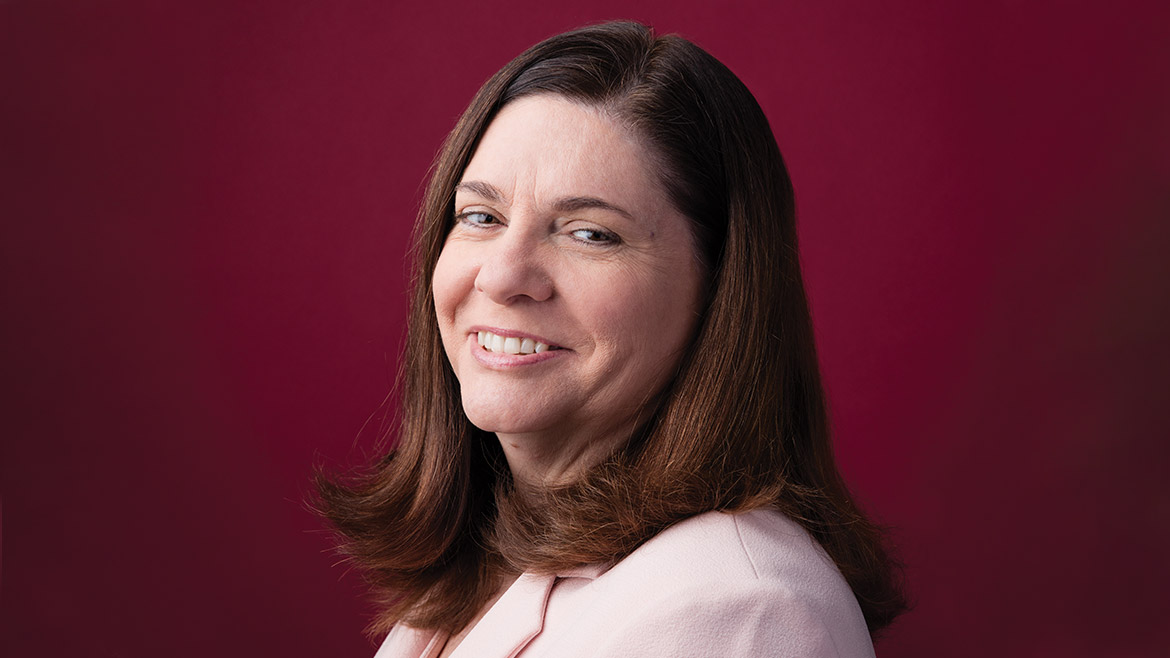 Dean, MU College of Education
As dean of the nationally recognized MU College of Education, Kathryn Chval serves as the chief academic and administrative officer of the department, leading its educational, research, service, and economic development missions.
In this role, Chval has the opportunity to lead and support a team of 600 faculty, staff, and administrators who educate 2,500 students and support 40,000 alumni worldwide.
"My job involves serving as a strategist, catalyst, steward, operator, and mentor in order to uphold the university's core values and nurture a climate that values individuals," Chval says. "I also have ultimate accountability for the management of our fiscal resources and facilities."
David Bergin, chair of the department of educational, school, and counseling psychology, credits Chval with stabilizing the college financially. "During her tenure, grants and contract expenditures that benefit Boone County and Missouri have increased 17 percent," he says. She is also credited with establishing 19 new endowments.
Although much of her work can be measured in numbers, Chval also feels successful when she acknowledges, values, inspires, and energizes others. "Enriching the lives of others brings me the most joy and purpose," she says.
And the way Chval supports others does not go unnoticed. "I would be remiss if I didn't share how approachable Dr. Chval is and how much she cares for each faculty member, staff member, and student," says Tina Van Ness, director of the office of field experiences.
What accomplishment makes Chval the proudest? "I am most proud of elevating the visibility of the College of Education so that members in the Columbia community, citizens of Missouri, and people around the world know about the incredible work of our team," she says.
In addition to increasing the college's reach overseas, the MU College of Education is now ranked No. 38 in U.S. News and World Report's 2018 Best Online Graduate Education Programs. And that's just one example.
"To many, she is a hero," says James Tarr, chair of the department of learning, teaching, and curriculum. "And this makes her an ideal candidate to be recognized as a woman of excellence."
See all our Women of Excellence winners here.
Honorable Mentions

Dawn Brown
Fifth Grade Teacher, Columbia Independent School
A teacher at Columbia Independent School, Dawn Brown spends her days with fifth graders who love learning, work hard, and are curious people. Her passion is literacy education, and she enjoys listening to students talk about the books they've read. She also enjoys seeing how their geometry, multiplication, and area skills come together as they tackle more challenging concepts.

Piyusha Singh
Provost and Vice President Academic Affairs, Columbia College
As the Chief Academic Officer for Columbia College, Piyusha Singh works with faculty and staff to ensure a consistent, high quality, academic experience across all the college's venues. Since the academic experience consists of so many different facets, she coordinates multiple teams including student affairs, libraries, tutoring, and more.