Bea Litherland Smith, Dean Emerita, MU's College of Human Environmental Sciences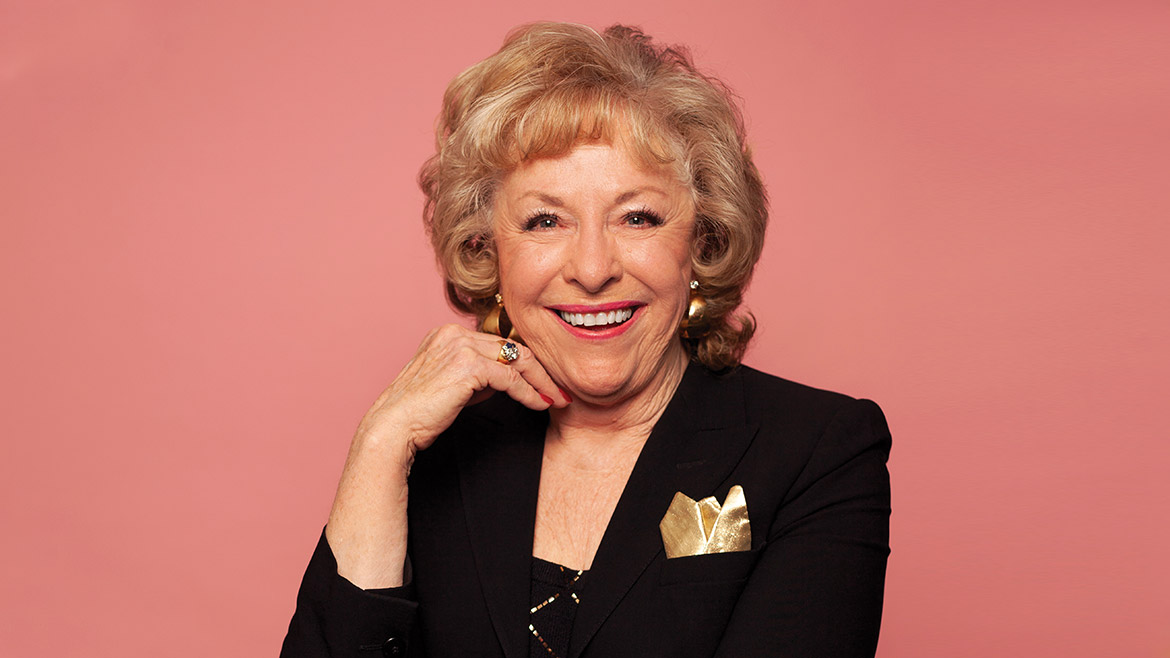 Job description:
Advocate, counselor, dreamer, drudge, planner, cheerleader, manager, yard guy, writer, landlord, sage, taxpayer.
Years lived in Columbia:
42 years. I was recruited from North Dakota State University in 1977 to become, at age 36, MU's youngest dean. I retired in 2002 as the university's longest-serving dean.
Original hometown:
Hornick, Iowa. Population 250.
Education:
A bachelor's degree from Iowa State University, a master's degree from the University of Iowa, and my PhD from the University of Minnesota.
Favorite volunteer/community activity:
Not just one, please! I'm an officer of the Arrow Rock Lyceum Theatre board of directors. Producing incredibly good professional theatre in a village of 56 residents is a miraculous feat. I admire the Lyceum staff and enjoy working with shakers and movers from other communities. I'm a trustee of the State Historical Society of Missouri, which comes with all of the excitement attendant to planning a stunning new building and preparing for Missouri's bicentennial celebration. My enduring commitment to MU and the UM System includes profound respect for the leadership team.
Professional background:
I first taught high school English. I then moved into academic administration at North Dakota State University, and then MU recruited me for the deanship.
A favorite recent project:
I represented the state historical society trustees on the architectural committee for the beautiful new Center for Missouri Studies building. I applaud Executive Director Gary Kremer, Judge Stephen Limbaugh, and visionary legislators for their valiant work in procuring funding for a building that will serve generations of Missourians.
A Columbia businessperson I admire and why:
Mark Gingrich, at Williams-Keepers, is my go-to guy. When my CPA husband, Stephen B. Smith, died suddenly and terribly prematurely, I was confronted with some complex management questions. Mark has stellar credentials in both accountancy and law. I admire his incisive analytical skills, appreciate his patience and clear communications, and love his sense of humor.
Why I'm passionate about championing women:
I believe women bring unique skill sets to problem-solving and management.
When you were hired as the dean of the College of Human Environmental Sciences, you were MU's youngest dean. What did that mean to you?
I was brought to MU to affect a paradigm change in a historic land grant program. I had the vision, moxie, and energy to transform the enterprise with great support from alumni, statewide clientele, and faculty who bought into the goals. I had to be a fighter for equity, resulting in publicity that included a profile in the New York Times. (My mother murmured, "In my day, deans gave garden parties.") I was tested, I prevailed, and I discovered the inner mettle that comes from marrying competence with convictions.
What people should know about being a dean emerita:
It's much like being a proud grandmother! MU's College of Human Environmental Sciences is ranked in the top four human sciences programs in the nation. It is a heavy-hitter in grantsmanship. The faculty and students are terrific. I can give financial support and mentoring when sought, but headlines about Missouri's recurring fiscal difficulties are no longer my problem!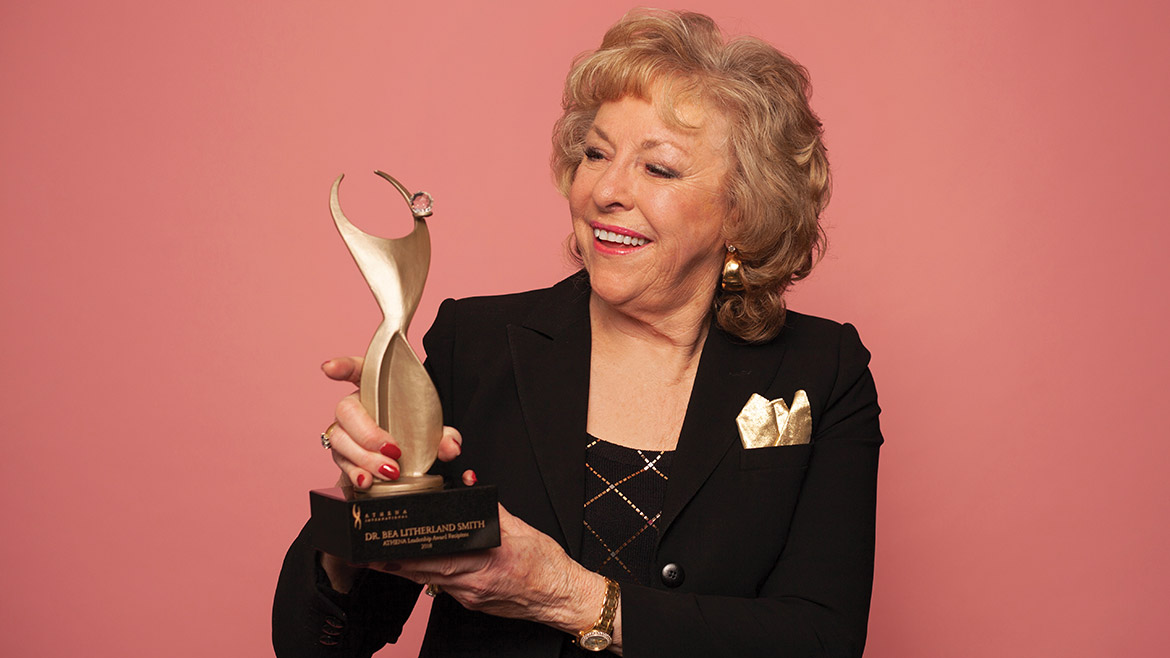 The next challenge facing women in higher education:
It's not just higher education. My nominator for the ATHENA Award asked me to recount the number of "firsts for a woman" in my personal history. It was a rather amazing retrospective. Looking at the ATHENA banquet audience, I saw so many Columbia women who now occupy leadership positions. Talented women are in the pipeline and getting well-earned opportunities in education, business, and politics. But the comparative percentage of women in leadership positions is still much too small. Women comprise 51 percent of the population and surpass men in completion of advanced degrees, yet they are a decided minority in the top positions. As a board member of a publicly traded corporation, I was one of fewer than a thousand such women in the country; that number still hasn't changed enough. A challenge for higher education (and business and government) is to show satisfactory ROI for clients and investors.
My next professional goal:
I read an appealing new year's resolution: "This year I will not improve." Alas, I always have goals. I'm working with good advisors on transitional plans.
Biggest lesson learned in business:
Good records and good networks are vital. Sweat the details and work with smart, good-spirited people.
How I want to impact the Columbia community:
Targeted philanthropy and judicious sharing of ideas and energy.
Greatest strength:
I am blessed by my friendships across generations and sectors.
Greatest weakness:
A friend calls it "Rural Iowa Female Protestant Guilt" — the belief that one needs to do it all and to do it perfectly.
What I do for fun:
My husband and I joyfully traveled the world. Now, I love to travel with my family and friends. I enjoy property maintenance and writing.
Family:
Son, Dave Litherland; daughter-in-law, Dr. Chris Litherland; and my beloved G-men: Gavin, Garrett, and Griffin.
Favorite place in Columbia:
My quiet office cocoons me. I'm surrounded by photographs, the perpetual clutter of my life and work, and Thelma and Louise, my mischievous Maine Coon cats.
Accomplishment I'm most proud of:
My son says I'm a good mom, my daughter-in-law says she won the mother-in-law lottery, and my grandsons hug me in public.
Most people don't know that I:
I am shy. I've traveled adventurously, performed some daunting jobs reasonably well, broken some barriers, spoken to hundreds of audiences — but at the center of my being, I'm still a shy 17-year-old from a very small town.