March: Briefly in the News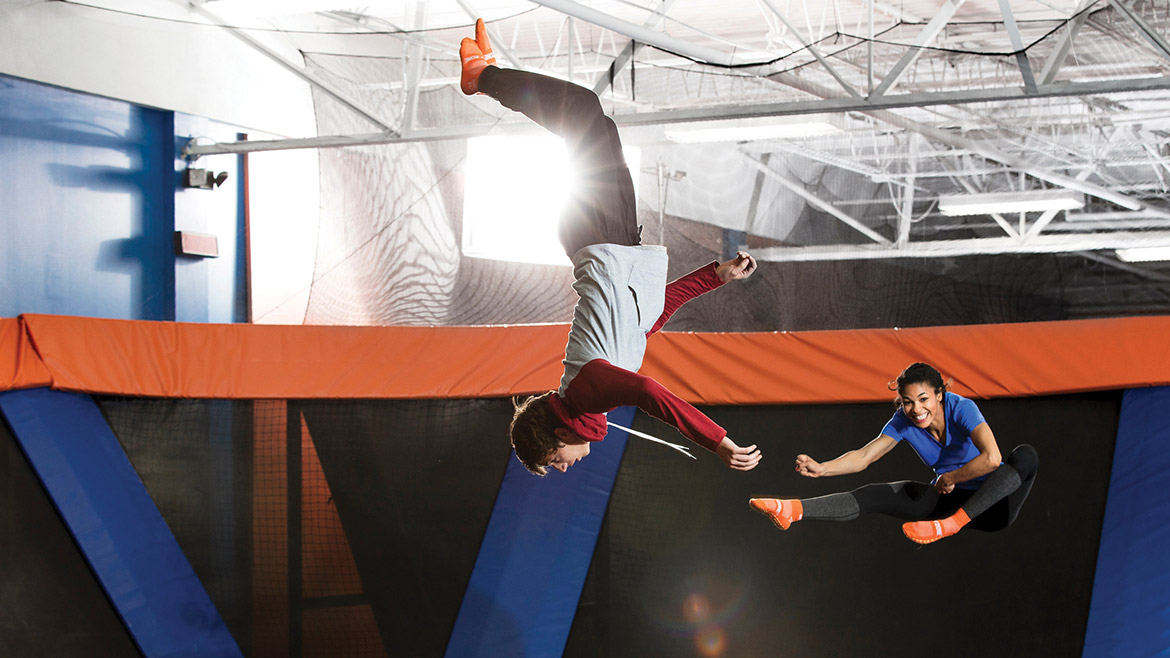 Sky Zone Celebrates First Anniversary
In January, Columbia's Sky Zone Trampoline Park marked its first year in business. They offered guests discounted jumping prices in honor of their anniversary. Their available activities, ranging from a ninja warrior course to dodgeball, drew in more than 100,000 visitors in the first year. The trampoline park employs more than 50 people and offers programs like Toddler Time and Homeschool Day.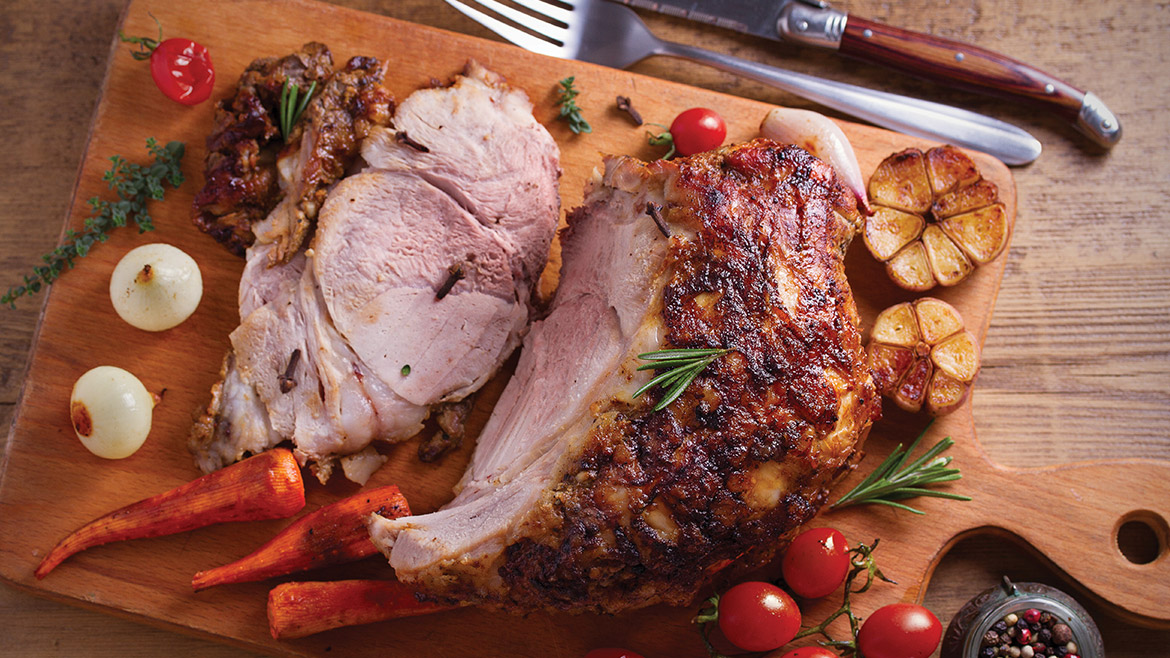 Burgers' Smokehouse Acquires Clifty Farm Country Meats
Burgers' Smokehouse, a Missouri-based meat provider, reached an agreement to take on Clifty Farm Country Meats, which is located in Tennessee. The new partnership makes Burgers' Smokehouse the largest producer of country ham in the nation. The new business will oversee five plants in Missouri, Tennessee, and Kentucky.
"Clifty Farm has been a tough competitor over many years and is a leading country ham brand in the grocery channel. We now look forward to combining the strengths of our organizations to better serve the needs of our customers in all sales channels." — Steven Burger, president of Burgers' Smokehouse
Woodhaven Receives Grant
Woodhaven is one of 14 recipients of a grant from the Autism Speaks and GameStop NXT GEN Coders Program. The grant is designed to teach digital skills to people on the autism spectrum, which will help them prepare for computer programming and coding careers. Woodhaven plans to use these funds for scholarships along with operational and curriculum costs for courses in the EnCircle Technologies program.
Emery Sapp & Sons Acquires New Company
Emery Sapp & Sons Inc. recently bought Achen-Gardner Construction, a heavy civil general contractor specializing in underground utilities and public works construction. AGC is a 30-year old company based in Arizona. Emery Sapp & Sons' acquisition will allow it to bring its technology, innovation, and expertise in excavation, infrastructure, site work, and heavy highway development to Achen-Gardner's significant repertoire of design–build, construction manager at risk, and job order contract offerings.
Bluebird Network Acquired
Bluebird Network, a telecommunications company headquartered in Columbia, is being acquired by Macquarie Infrastructure Partners. MIP has partnered with Uniti Group Inc. to finance the transaction. Uniti will acquire Bluebird's fiber network and then lease it back to Bluebird. As part of the transaction, Bluebird will also acquire Uniti's Midwestern fiber business and receive a long-term lease over Uniti's Midwestern fiber network.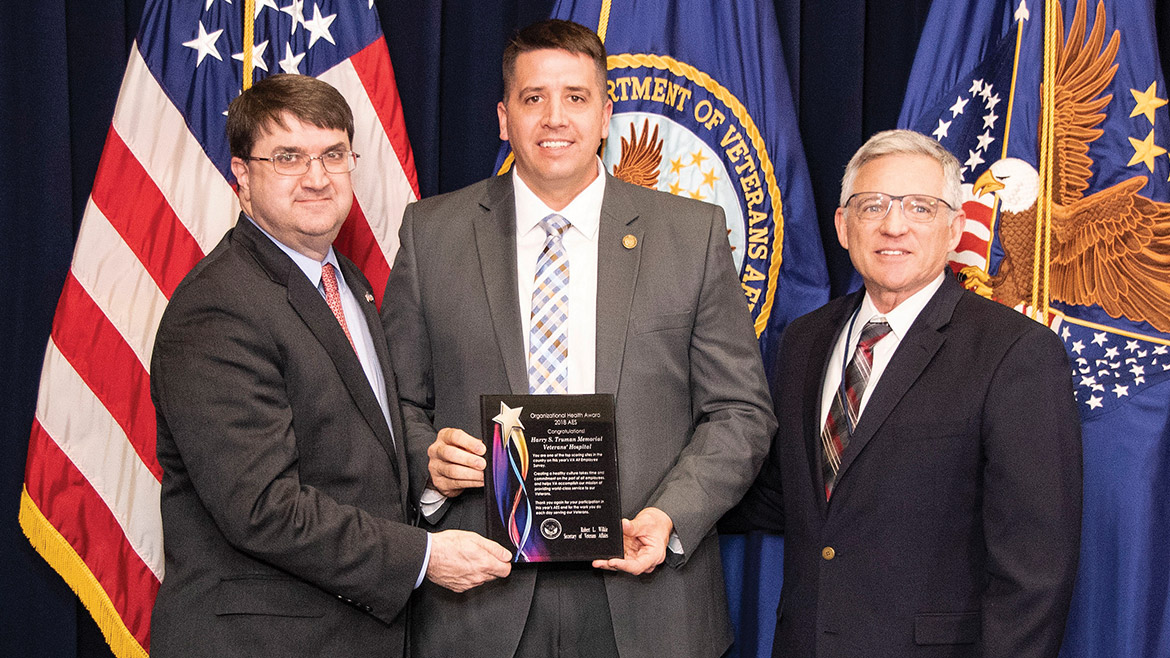 Truman VA Earns National Award
On January 11, David Isaacks, director of Harry S. Truman Memorial Veterans' Hospital, traveled to Washington, D.C., to accept the Veterans Health Administration award for Best Place to Work on behalf of the hospital. The hospital also ranked sixth out of 17 large federal agencies as part of the Partnership for Public Service's Best Places to Work in the Federal Government program in 2018.
"As director of Truman VA, I was very proud to represent our medical center. However, I'm just one member of a comprehensive team that has the great honor of caring for our nation's heroes. I want my colleagues at Truman VA to know how much I appreciate their devotion to each other and to the veterans we serve."  — David Isaacks, director of Truman Memorial Veterans' Hospital