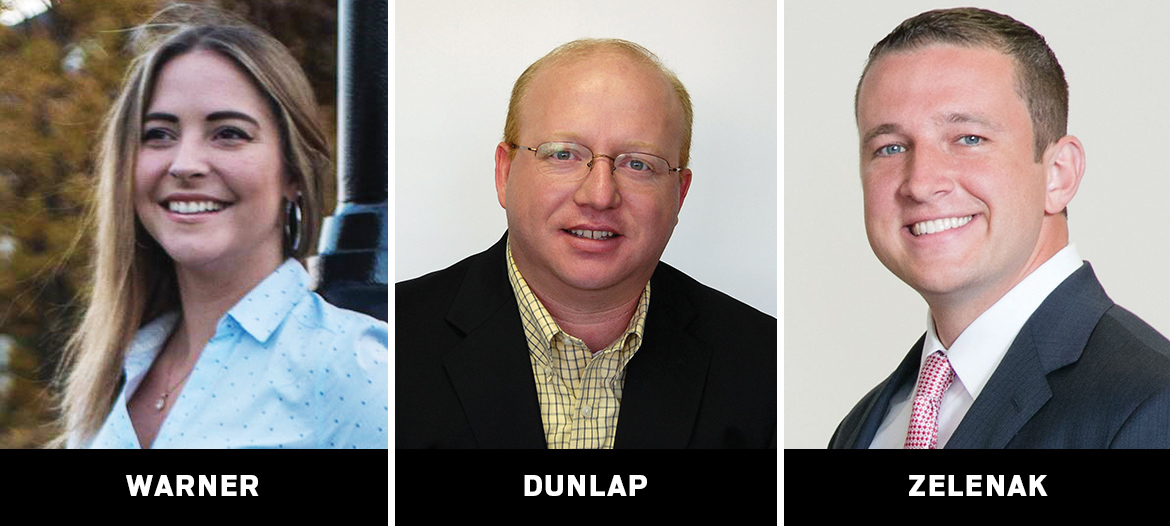 Abby Warner
Visionworks Marketing Group announced the addition of Abby Warner to its team. Working as a visual aid, she will focus on graphic design for newsletters, Facebook, and program inserts, among other projects. She graduated from MU with a degree in graphic design and a minor in art history. Formerly, she worked for Bur Oak Brewing Company as a graphic design intern.
Caleb Jones
Attorney and former state representative Caleb Jones is adding a new title to his resume: vice president and CEO of the Association of Missouri Electric Cooperatives in Jefferson City. Jack Baker, president of the association, says the vote appointing Jones to the position was unanimous. Jones graduated from MU with degrees in agricultural economics and law. After his re-election in 2004, President George W. Bush appointed Jones special assistant in the U.S. Department of Agriculture.
Max Dunlap
After 10 years of working for MidwayUSA, Max Dunlap has been promoted to vice president of logistics and customer support. This position covers warehouse operations and customer support services. He graduated from MU with a finance degree and previously worked in the automotive industry. "I'm a customer, too," Dunlap says. "I know how important it is to listen, learn, and respond to customers' needs."
Mel Zelenak
Working for Maly Commercial Realty since 2005, Mel Zelenak has been promoted to president of the company. "Since his early days as an intern to his move as a salesperson, broker, and then managing broker, Mel has led many large projects and listings to completion professionally and with integrity," says owner and founder Otto Maly.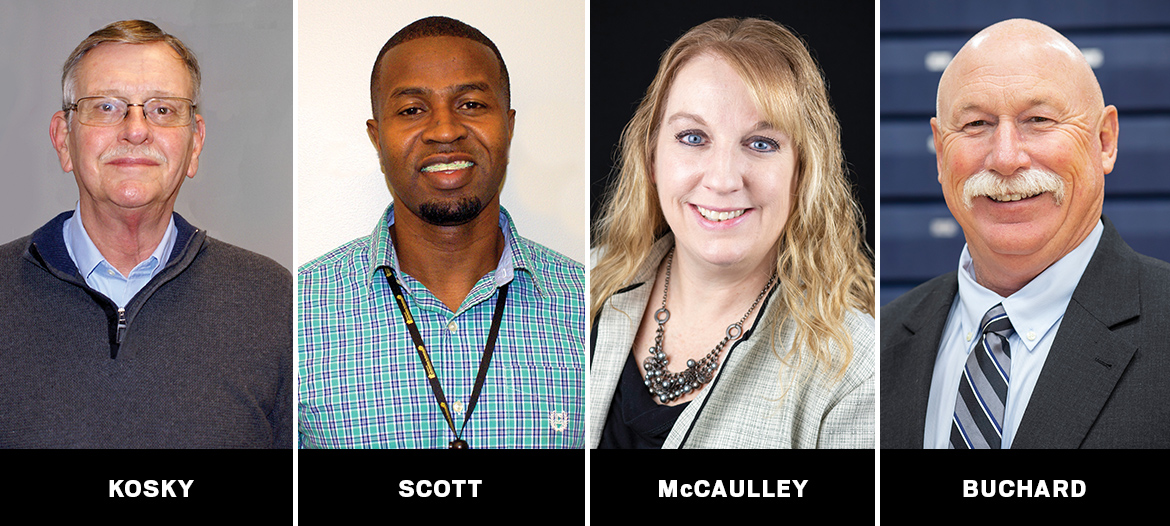 OATS Transit
The board president for OATS welcomed two new board members: Scott Kosky and Rex Scott. For 27 years, Kosky was the regional director for OATS Southwest until his retirement in 2013. He also volunteers for the Springfield Department of Mental Health Human Rights Committee. Scott works at MU as a database programmer and analyst and also co-owns the Jamaican Jerk Hut food truck. Previously, he worked for the City of Columbia in IT. Their time on the board will be spent developing and adopting company policies, long-term strategy, and outreach. "I am pleased to welcome these two individuals to our board of directors," Dorothy Yeager, OATS executive director, says. "They each have a unique background with diverse experiences that make them an asset to the board and to the organization as a whole."
Columbia College
Michelle McCaulley has been promoted to executive director of human resources at Columbia College. She will lead a team to give HR support to all college employees and will implement policies and practices to meet HR-related compliance requirements. McCaulley is a graduate of Columbia College and Webster University and plans to graduate from the Tulane University School of Law this spring.
Bob Burchard, Columbia College's men's basketball coach and athletic director, announced his retirement following the 2018-19 basketball season. With his Columbia College career beginning in the '80s, Burchard has gathered accolades including membership in the Missouri Sports Hall of Fame and the NAIA Hall of Fame. As of January 15, his all-time record for coaching men's basketball was 781–261.