Cole Knudsen Maximizes the Contribution of His Quaker Oats Team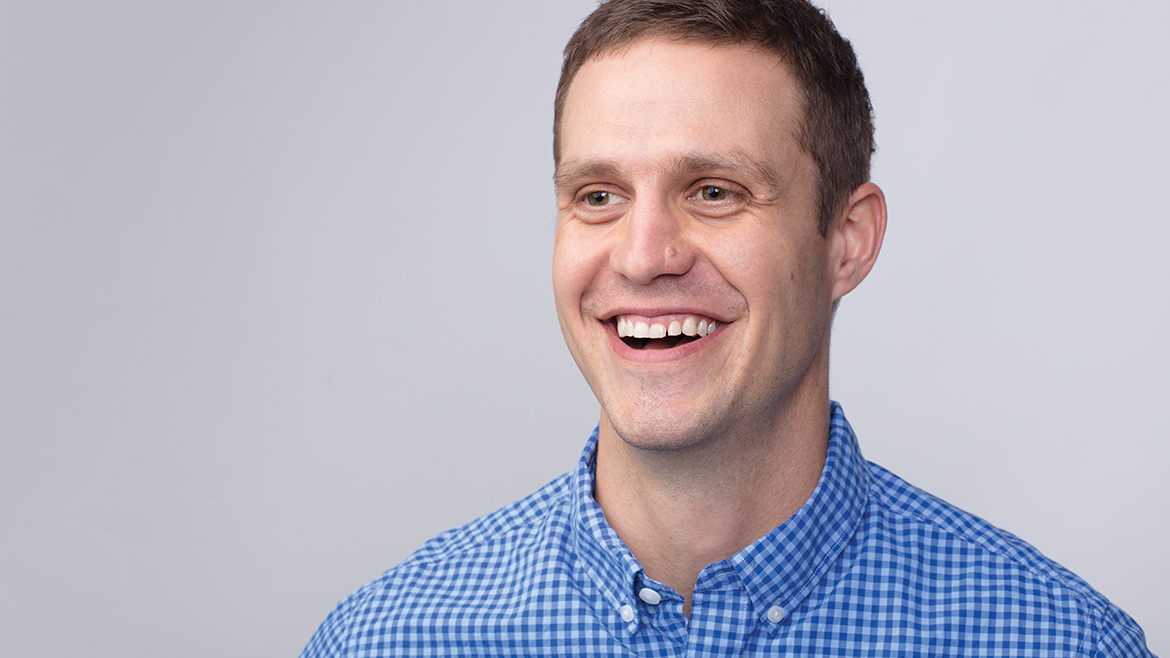 Cole Knudsen is as genuine and engaging as they come. On this late Friday afternoon, he is particularly excited about grabbing his family, jumping in their Jeep, and heading to Katfish Katy's for Katfish Tacos and a craft beer.
His eyes are bright and his smile wide. For a newcomer to Columbia, he seems to be acclimating well, becoming familiar with the vibrant business and cultural scene the city has to offer. And that enthusiasm carries over to the culture he's creating as director of Columbia's Quaker Oats plant.
THE DECISION TO LEAD
Knudsen, 35, hails from Kansas, holds a degree in industrial engineering from Kansas State University, and joined Quaker Oats in 2006 at their Cedar Rapids location. He moved to Columbia in the summer of 2017 to oversee the Columbia plant, the only one of Quaker's four plants to produce 18 flavors of large and mini rice cakes — a task that keeps them operating on a 24/7 schedule.
"Ever since school, I've worked within a manufacturing environment, and food manufacturing brings its own level of complexities," says Knudsen. "My degree was a good fit because I tend to gravitate towards seeking out and improving inefficiency through process. I'm a very technical person and love getting my hands dirty and using data to drive decisions. Even when I was growing up hauling hay during the summers, I would find a way to increase how many bales we were averaging per hour."
After being a supervisor his first four years at Quaker, which has been owned by PepsiCo since 2001, there was a point where he needed to pick a career path. Did he want to pursue a more technical role, such as a process improvement engineer, or did he want to pursue something within management?
"As I reflect back, I recognize that decision as a very defining time for me," Knudsen says. "When I sat down to think about it then, I realized how much I loved leading a team, working with people on a common goal, and being a positive influence to other people also looking to grow within their career."
Knudsen chose the managerial path and quickly worked his way up through a business unit leader role managing other supervisors, then through two different department manager roles with responsibility over all operations.
"I am not one to take on a role and quickly move into another for self-gain," he explains. "My ultimate goal is to take a position where I can grow while also making that role and department better than it was when I came into it. When the director position opened at the Columbia facility, I gladly accepted the opportunity."
Knudsen describes his leadership philosophy as centering on five attributes: integrity, empowering others, confidence through adversity, teamwork, and empathy. And he is excited to use his values and experience to build a team that can take on challenging projects, navigate difficult situations, and learn from their mistakes.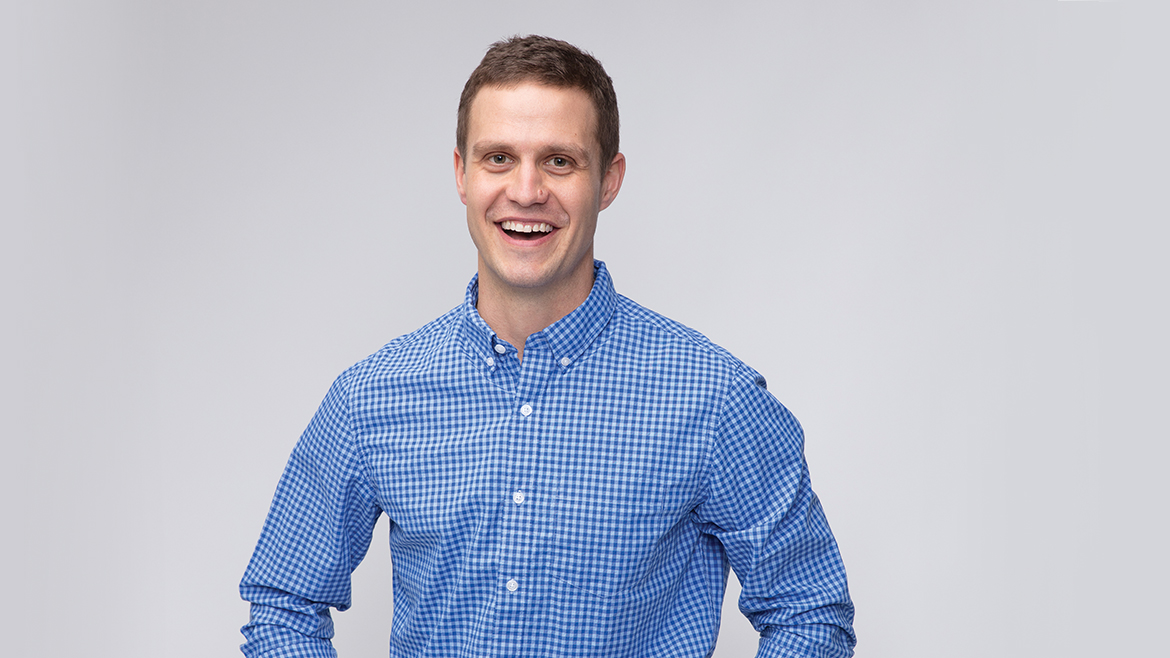 A SKILLED TEAM
Quaker has been in oat production for more than 140 years, committed to combining science, scale, passion, and expertise to support a robust product portfolio. They have four manufacturing plants throughout the Midwest, including the Columbia facility, which broke ground in 1994 and was in full swing by 1995.
"After the plant had been open for a while, we partnered with MU to help optimize the popping process. To produce rice cakes at the volume we do, there are a lot of automation and continuous workflow systems," Knudsen says. "Essentially, we take grain, condition it, and pop it in machines under high temperature and pressure for a certain amount of time. After it's popped, we apply flavoring and bake it. Then we package the product into what you see on the shelf."
To get the job done, Quaker offers jobs in areas such as employee safety, quality, and sanitation; high-speed equipment operation; maintenance; and warehousing. Under the roof, the Columbia plant employs 260 people, including 17 different families with more than one family member working at their site. These families include spouses, siblings, and father–son teams.
"We are extremely proud of the workforce we've built. It's an engaged community of passionate, hardworking individuals," Knudsen shares. "I especially enjoy seeing family members of current employees join our team. We try to think of ourselves as a big family, one that is always willing to help others out in a time of need and come together when the business calls."
Building a solid team does not come without its share of challenges, especially recruiting talent for the breadth of manufacturing needs at the facility. Knudsen says the ideal candidate has experience within a manufacturing environment, can work safely, is comfortable around high-speed equipment, and can work within a standard set of policies.
"I've been nothing but impressed with the ambition and motivation of our employees, no matter their previous experience. I absolutely love working with someone who has the desire to be successful and is willing to work for it," he says.
To set their employees up for success, Quaker has invested in a skills training program. Their maintenance group also partners with Moberly Area Community College's Mechatronics Program. With this partnership, Quaker provides insights on the skills their maintenance group needs today, then MACC adapts their training program to ensure they're providing the right talent to the local market.
"We've hosted three interns as part of the program, after which all three have accepted full-time roles at our site," Knudsen says.
AN EMPOWERING CULTURE
Knudsen is proud to work for a company that highlights diversity and engagement within its core values.For their site to be successful, he believes they need to leverage the talents, experiences, ideas, and creativity of all their team members. To support this, they have several initiatives that not only show their appreciation and value for their employees but also give those employees an opportunity to participate in a wide array of business initiatives, site projects, company programs, and community outreach activities.
"All of the Quaker employees are very passionate people, and I'm glad to work side-by-side with them," Knudsen says. "I have been nothing but impressed with Columbia's hospitable, friendly, and hardworking community. It's also important for a business to have a culture that models its ideal identity."
And Knudsen's goal is clear: for the Quaker site to be recognized within the community as the manufacturing employer of choice.
"My ultimate goal is for people to feel confident in saying, 'Oh, you need to go work for Quaker!'" Knudsen says. "We reflect that in the values we honor, the benefits we offer, and, most importantly, how we work with and treat our employees."
Turning a technical mind to managerial practices has paid dividends for Knudsen and his manufacturing team, helping to create an environment that helps employees feel useful and satisfied in their work. "Every single employee we have has a unique background and work experience, a different set of values and skills, and ultimately wants to feel valued when they come to work. We all feel this way," he continues. "The culture I strive to create at our Quaker site is one that respects and leverages the diversity of others, accomplishes goals through team work, and is always striving to be the best."