Hiking With Ginger: Beating the Heat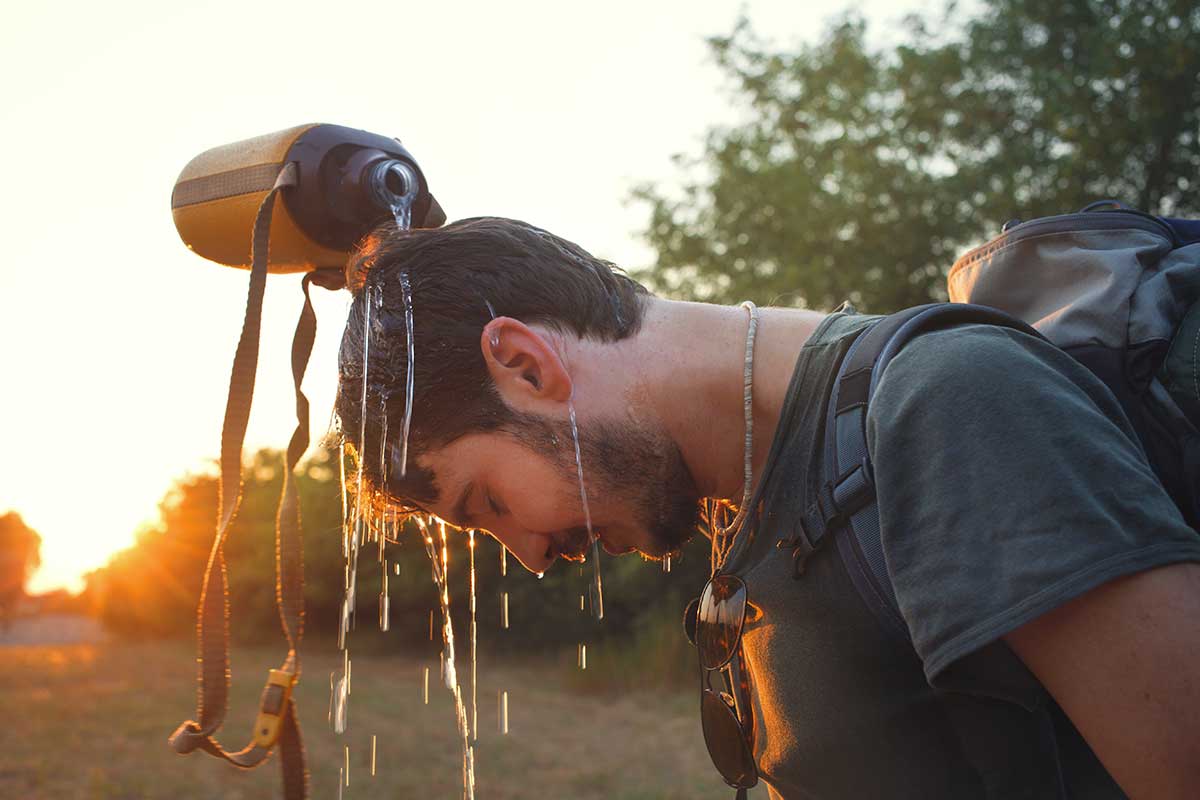 Don't let steamy summer temps tame your yearn to hike
Let's face it. It is hot. It's the familiar August heat that we know here in mid-Missouri. The humidity ranges from manageable to saucy sauna just after you pour water on the steam rocks. Indeed, we cannot deny it. Summer is fully here.
Don't let the heat keep you inside for the rest of the season. There are ways to beat the heat and still venture outside onto the local trails.
Water. Bring plenty of water on your hiking or biking adventures. Watery snacks like apples and oranges are juicy trail treats. You can also check out some of Columbia's water-centric trails and do a little lakeside lollygagging. Refer to last month's edition for lakeside trails and our local Water Trail at Finger Lakes State Park. Whether you are on the water, in the water, or drinking water, water will help keep you cool in the height of the heat.
Timing is everything. Even in August, we can have some delightful mornings in the 70s. Get out early. Not only will you beat the heat, but you will also beat the crowds. Mornings on the trail are peaceful. The birds wake up and sing their morning songs. Life pitter patters through the leaves.
I love morning hikes. Sunrise is spectacular if you can get your eyes open for it. By 10 a.m., depending on the day, it may already be up into the triple digits, so hold off on trail-going in the midday sun. Wait until early evening, after 5 or 6 o'clock when the shadows get longer and the air starts to cool.
Meet Ginger Schweikert, COMO hiker and author
Dusk is another transitory time when the daylight creatures are saying goodnight and the nocturnal beings begin to stir. I am a big fan of night-time walks. On a full moon, try an open hike like Inner Grasslands Trails at Grindstone Nature Area, Garth Nature Area trails, or Forum Nature Area trails. These nature areas are open until 11 p.m. You can use the light of the moon to light your way. You may have to slow down. If you have to use a light, red lights will help maintain your night vision.
Another way to beat the heat of August on the trails is shade, shade, shade. Let me say it one more time: shade. Open trails may be spectacular by the light of the moon, but they are a different story under the rays of the summer sun. Choose a trail with a lot of tree cover.
Thankfully, as the leaves grow and weigh branches down, the shade of tree-lined trails closes in. MKT and Katy Trail are nicely shaded in the summer. These wide gravel paths are great for all levels. My personal summer go-to trail system is Rock Bridge Memorial State Park. You will likely find my blue hair bobbing along Sinkhole, Spring Brook, and Deer Run Trails because these trails have tons of shade, are well-maintained, and are wide enough to keep out the weeds and ticks.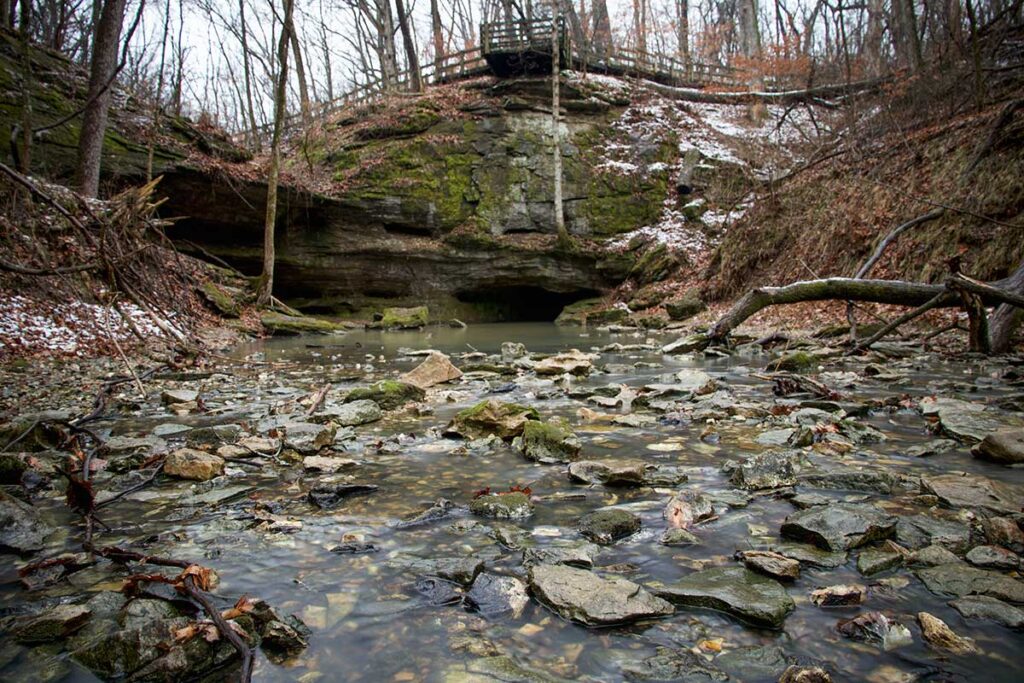 Rock Bridge Memorial State Park also has my number one way to beat the heat of summer: Caves. Missouri is built on limestone bedrock that is more easily dissolved than other rocks. This creates underground cave systems and access to the underworld. Caves hover around 55 degrees Fahrenheit all year-round, offering nature's air conditioning.
Humans and other animals have used caves to stay cool for as long as we have been in the area. The collapsed cave known as the Rock Bridge is easily accessed from the Devil's Icebox parking lot. This open tunnel provides cool air to chill out under. Venture along the Devil's Icebox Trail boardwalk, up and down its many stairs, and reach Devil's Icebox and Conner's Cave. Though Devil's Icebox Cave is closed to the public to protect the endangered bat species that use this cave as their home, Conner's Cave is open for exploration at the bottom of the stairs and to the left.
You can explore the 166 feet of Conner's Cave enjoying the cool air and lowering your body temperature. Wear shoes you don't mind getting wet, watch your head, and please, please, leave no trace. Cave systems are precious, delicate ecosystems. Do your part to help protect Missouri's underworld.
Regardless of the season, Columbia has trails to enjoy. For a thorough guide of what Columbia's trails have to offer, check out my book Columbia Trails: Over 300 miles of Hiking, Biking, and Horsing Around in Mid-Missouri. Columbia Trails has maps, descriptions, history, trail difficulty, length, and much more for all the off-pavement trails within 30 minutes to an hour of Columbia. You can find it locally at Yellow Dog Bookshop, Tryathletics, Cyclex, Walt's Bike Shop, and Alpine Shop. It is available for reference and check out at Daniel Boone Regional Library. Amazon will also deliver it to your door.
For a signed copy and a bonus sticker, stop by and say hello next month at the Zipper Fest Sept. 9 and Mid-Missouri Pride Festival Sept. 23-24 in downtown Columbia.
Stay cool. I hope to see you out there!
---
MORE FROM "HIKING WITH GINGER"
COMO has ample hiking options for all skill levels
Overnightin': Where to find camping close to COMO
Ready to go? Bring on the bikes
Beware of ticks and other itchy trail encounters