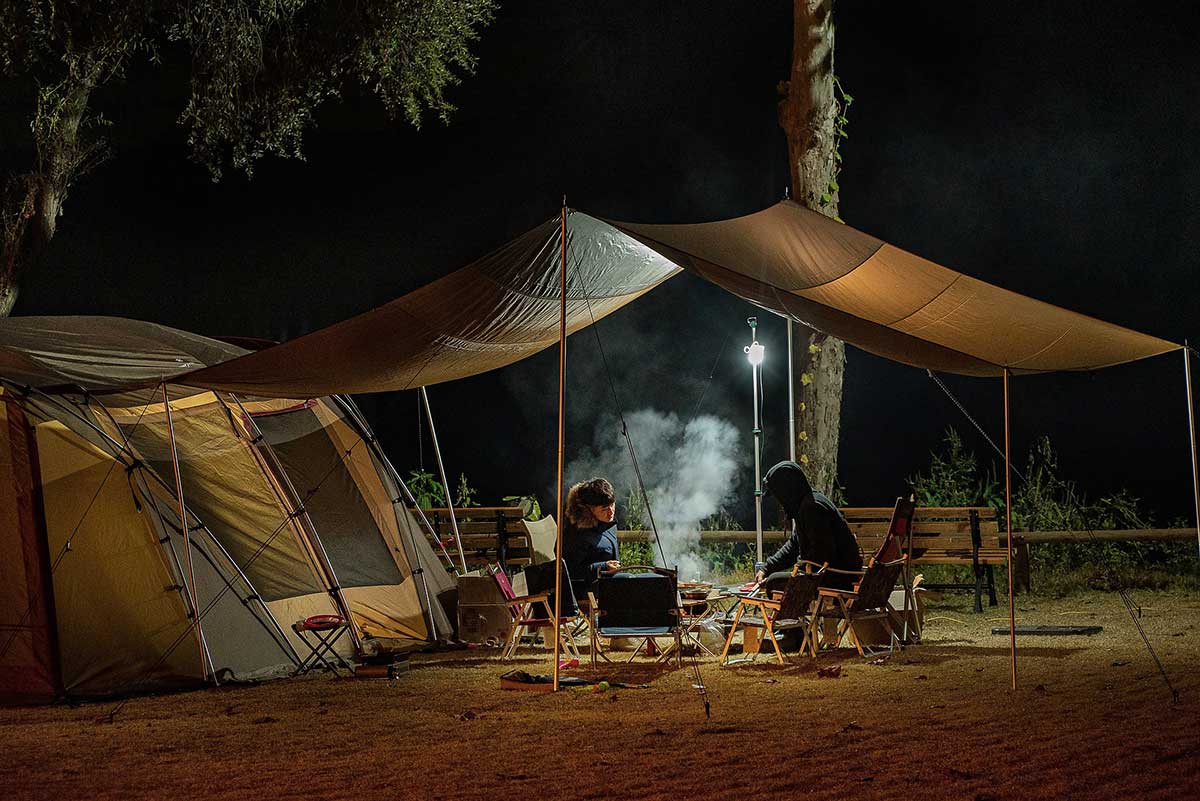 Overnightin' — Where to find camping close to Columbia
Camping is a time-honored tradition for scouts, families, and friends. Staying in the wild overnight can bring a sense of wonder, peace, comradery, and closeness. Disconnecting from technology and reconnecting with nature can be a reset for the workday blues and blahs.
There are infinite ways to camp from roughing it on the ground to full-fledged trailer glamping. Some people bring their full house, while others don't even bring a change of clothes. Find the style of camping that makes sense to you. Then get out there and do it.
For a great resource on camping and getting on trails around Columbia, check out my book Columbia Trails: Over 300 miles of Hiking, Biking, and Horsing Around in Mid-Missouri.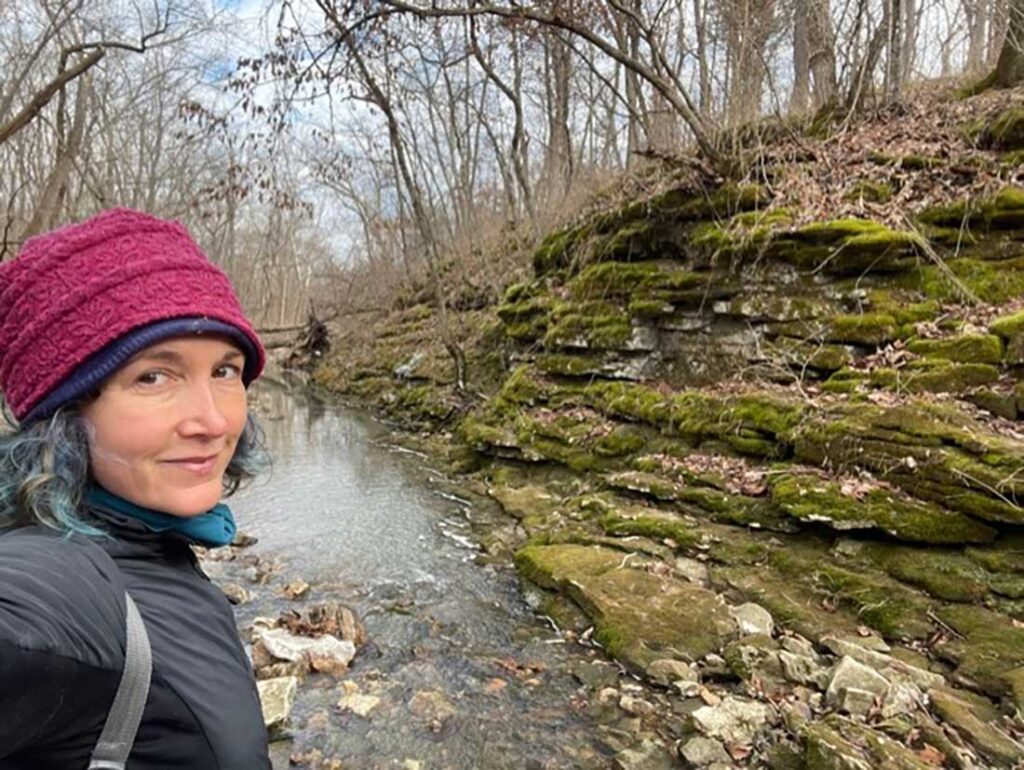 Columbia has a variety of camping options close by. Finger Lakes State Park has a large official campground with showers, flush toilets, and even electric sites. You can make a reservation online or call 877-422-6766. Basic sites are $15, and electric sites range from $25-$27.
The campsites have some shade, picnic tables, and other campers nearby. Finger Lakes State Park is located off Highway 63 about 10 miles north of central Columbia on Peabody Road. The park hosts Kelley Branch Mountain Bike Trail, Finger Lakes Water Trail, and a maze of off-road vehicle trails.
For a more rustic campground experience, visit either of the Mark Twain National Forest campgrounds south of Columbia. Pine Ridge Recreation Area is easily accessed 6.6 miles east on Highway Y from the Ashland exit. Pine Ridge Campground has eight basic campsites, which means there are no electric hook-ups. There is a pit toilet and pressurized water.
---
---
Pine Ridge Campground Loop, Pine Ridge Section, and Cedar Creek South Section of the 36-mile Cedar Creek Loop connect to Pine Ridge Recreation Area. Dry Fork Recreation Area is a few miles north of Pine Ridge on gravel county roads. Dry Fork has eight basic sites, a pit toilet, and water. Dry Fork Section of the Cedar Creek Trail heads south from here to connect with Pine Ridge. Both areas are free with a recommended $8/night donation to help maintain the area. Find more information check here and here.
The Columbia region has Missouri Department of Conservation Areas that allow camping as well. Three Creeks Conservation Area allows walk-in primitive camping, except during hunting seasons. Multiple trails span across Three Creeks Conservation Area, including the Turkey Creek Interpretive Trail and the multi-use hiking, biking, and equestrian Three Creeks Trail.
Davisdale Conservation Area is another lesser-known location that allows camping in most of its many parking areas. Davisdale has 15 miles of hiking and biking access trails that meander through hilly farmland with broad blufftop views of the Missouri River Valley. Consult the MDC map to choose your camping location.
These areas have no water or facilities, so come prepared to dig a hole for your morning doodie. More details next on responsible toileting in the wild.
True adventures may be drawn to Mark Twain National Forest for its solitude and scenery. The Cedar Creek Section of the Mark Twain National Forest sits south of Columbia and east of Ashland, spanning from Boone to Callaway County. This area has dispersed camping, which is free camping outside of a designated campground 100 feet from a trail, road, water source, or building. This means no toilets, no electricity, no amenities except a sky full of stars.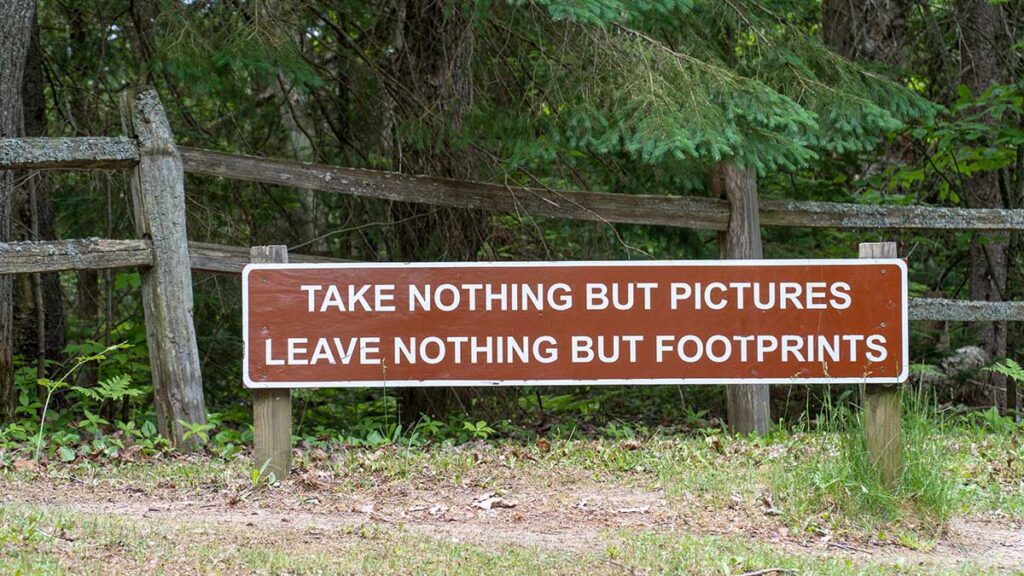 Dispersed campers take on extra responsibilities. They must bring or treat their own water, pack out all their trash, ensure they camp on bare soil to prevent killing resident flora, practice diligent fire safety, and poop responsibly. Pooping responsibly in the wild means digging a hole 6-8 inches deep and 200 feet away from any water. Make your deposit, pack out your toilet paper, and cover the hole. Easy.
Don't forget to wash your hands. Campers venturing out along the Cedar Creek Trail system should familiarize themselves with Leave No Trace Principles.
Plan ahead and prepare
Travel and camp on durable surfaces
Dispose of waste properly
Leave what you find
Minimize campfire impact
Respect wildlife
Be considerate of others
If you are thinking about overnighting outside for an evening or two while staying close to Columbia, you have lots of options. Find your style and enjoy the wonders of the night. For a complete guide of trails and camping options within an hour of Columbia, check out Columbia Trails, available locally at Walt's Bike Shop, Alpine Shop, Tryathletics, Yellow Dog Bookstore, and Daniel Boone Public Library. See you out there!