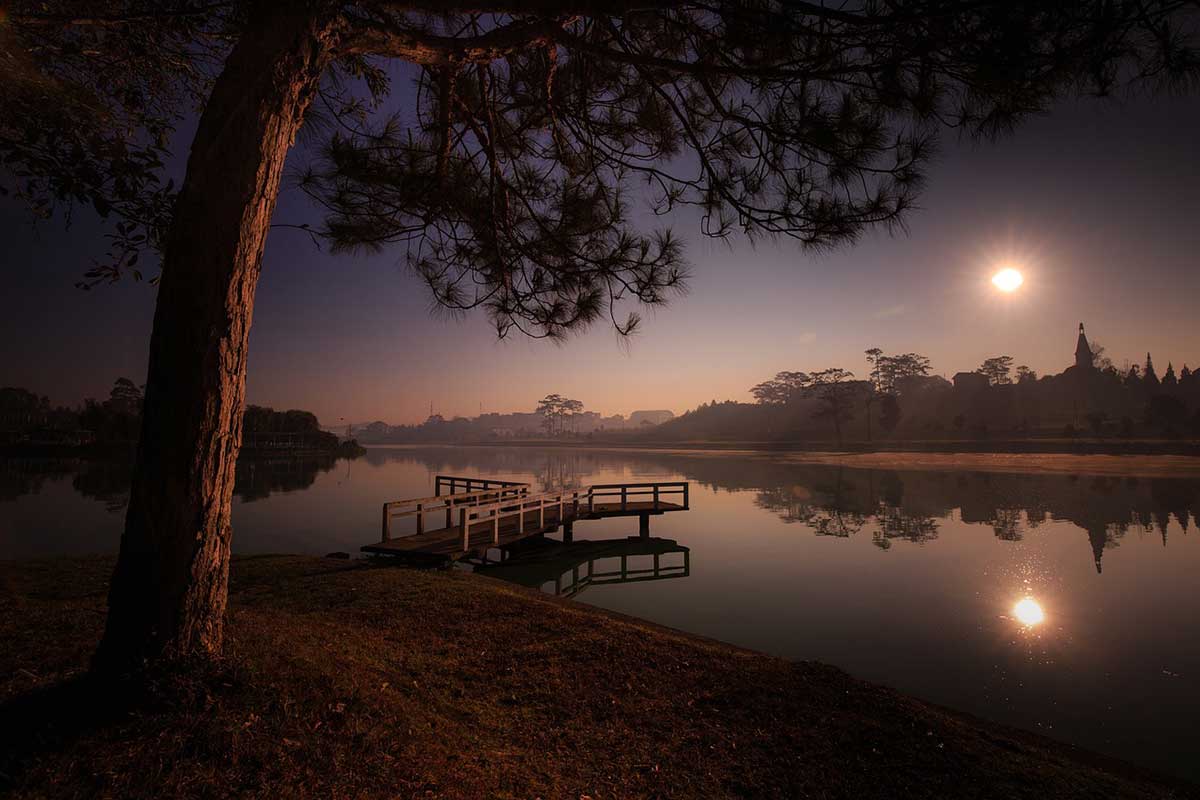 Lakeside Lollygagging: Check out these close-to-home (and not-so-near) locales for lakeside trails and fun.
The heat has turned up, and it is time to cool down. Water is the way to find your bliss, and Columbia offers an abundance of options for lakeside lollygagging. Get ready to dip your toes, toss in your line, splash around, or have a walk along some local watering holes.
According to Columbia Parks and Recreation, Stephens Lake Park is the "crown jewel of Columbia's park system." With the 11-acre lake, a swimming section, fishing nooks, playgrounds, and three miles of paved walking trails, Stephens Lake Park does have a lot. Twin Lakes, on the opposite side of town, offers lakeside lounging for the four-legged variety at the Lakeside Dog Park and the new Paws Pond Dog Park for pups under 18 inches.
Twin Lakes Little Mates Cove for little humans is closed this season, but you can still take a stroll around the lakes on the paved and gravel paths.
Phillips Lake is another Columbia Parks and Rec lake on the south side of town where you can plop in your hook or get your legs moving. The 1.6-mile path around the lake is gravel and flat. Keep in mind there is no shade here, so early morning or late evenings are best to beat the heat.
Meet Ginger Schweikert, COMO hiker and author
For some real lake exploration, head north to Finger Lakes State Park. Finger Lakes and its neighbor Rocky Fork Lakes Conservation Area used to be owned by the Peabody Coal Company. This area was strip-mined, then converted into recreation areas. The coal pits filled with water, and fish and friends came flocking. Rocky Fork Lakes has over 11 miles of service roads accessible on foot or bike and is an excellent place for fisher folks, though none of its nearly hundred lakes are designated for swimmers.
You can hop in the water at Finger Lakes at the swimming area and beach. Finger Lakes connected many of its isolated lakes with small channels, creating long narrow strands of water, fingers, so to speak. The state park offers the area's only official water trail. Non-motorized crafts such as stand-up paddle boards, kayaks, and canoes can traverse the 4.5-mile marked water trail.
Don't have a boat? No problem. Stop at the park office on your way in, or reserve to make your own little pleasure paddle around the fingers. You can also explore Finger Lakes State Park on land at Kelley Branch Mountain Bike Trail. A myriad of other trails weaves through the park for motorized off-road goers.
The biggest lake around is 12 miles east of Columbia at Millersburg. Little Dixie Lake Conservation Area boasts its namesake 205-acre lake and over 700 acres of surrounding conservation land. The lake is BYOB (bring your own boat). Kayaks, canoes, and even motorized crafts are welcome operating at low, no-wake speeds.
It is a fisherman's dream, a birder's bliss, and a kayaker's delight cruising along the wooded edge of this large lake. A short paved interpretive trail runs 0.3 miles on the eastern side of the lake. Other walking trails are sprinkled to the east, south, and west of the lake. The Boundary Trail encircles the entire lake on a wide path open to bikers as well.
Every mid-Missourian is familiar with Lake of the Ozarks down south an hour and a half or so, but many forget about a grand lake north of us. Mark Twain State Park is only a bit over an hour north. The 18,600-acre reservoir with a reputation for great crappie and bass resulted from the damming of the Salt River.
Though you won't float like the ocean here, you can swim and boat your heart out. You can even catch some small waves if the wind or wake is just right. Over six miles of hiking trails, campgrounds, overlooks, and boundless nature help you enjoy this getaway that has less hullabaloo and neon than the Ozarks.
If you still want to head south for a lake, try Binder Lake. Binder Lake is just outside of Jefferson City, only 45 minutes from Columbia. Binder Park has over 16 miles of winding mountain biking and hiking trails. It is a gem of a trail system. You can also hop aboard a boat, reel in your catch, and camp in the campground.
If you are interested in learning more about the parks and trails in the area, check out my book, Columbia Trails: Over 300 miles of Hiking, Biking, and Horsing Around in Mid-Missouri. It highlights trails within 30 minutes to an hour of Columbia in detail with history, extended information, a trail map, and thorough descriptions. Pick up a copy locally at Yellow Dog Bookshop, Alpine Shop, Tryathletics, Walt's Bike Shop, or Cyclex. Amazon will also deliver it to your door.
See you on the trail! (Or on the water!)
---
MORE FROM 'HIKING WITH GINGER'
COMO has ample hiking options for all skill levels
Overnightin': Where to find camping close to COMO
Ready to go? Bring on the bikes
Beware of ticks and other itchy trail encounters