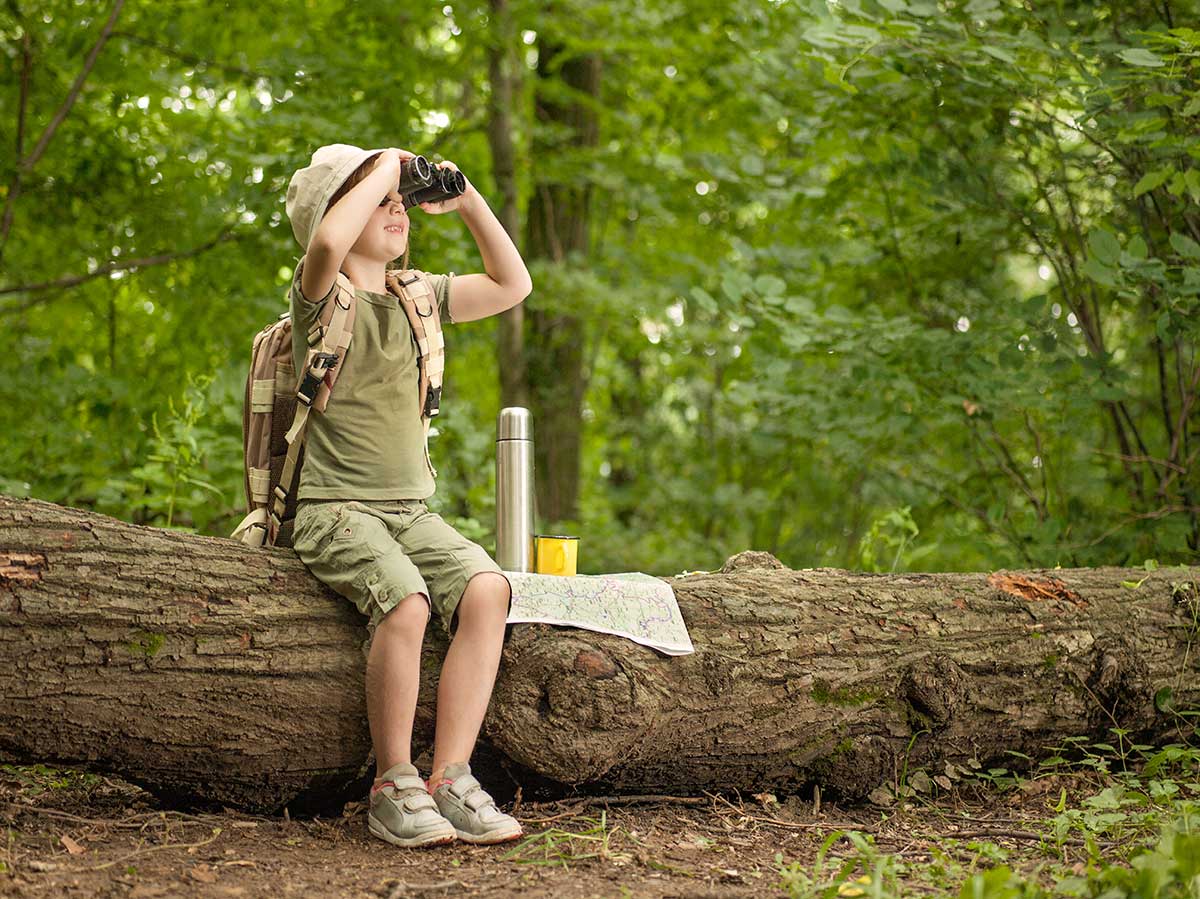 Here are 4 of the Columbia area's best kid-friendly trails
Hiking on the trails around Columbia can be a fun summer pastime for folks of all ages. Whether you are single digits or a centenarian, the area has excellent interpretive trails that provide educational opportunities around every bend.
When setting out with a tiny trail-goer or an elder, there are several things to keep in mind to help the adventure be a success. Hiking with young ones is less about getting from point A to point B, and more about the journey in between. For kids and grandparents, choose a shorter trail length and allow extra time. Bring snacks and plenty of drinkable liquids.
Let the children or elders set the pace. Let your children ask questions, explore, and even get dirty. That said, stay on the trail for everyone's safety. Summer trail essentials include a hat, sunscreen, insect repellent, snacks, and lots of water.
One of my favorite hidden gems in Columbia is Kiwanis Park at 926 College Park Drive.
This small but mighty park has a delightful loop trail with educational signs identifying trees and other plants. The trail is well maintained with only minor inclines. You can make a loop as short as a quarter mile or explore one mile of interconnecting trails. Shaded shelters and bathroom facilities are at each of the parking areas.
Little Dixie Conservation Area is another local place that has a lot to offer. There is an interpretive trail that is paved and accommodates wheelchairs and strollers to a paved fishing area. The interpretive loop is 0.3 miles on the east side of Little Dixie Lake.
From the paved loop, you can hop off to explore more trails if your group is inspired. Both western parking areas have fishing docks for those who want to plop their hook in the water.
Little Dixie is located in Callaway County west of Kingdom City. The main Little Dixie Lake CA parking area is off Route RA at the junction with Route J in Millersburg.
Meet Ginger Schweikert, COMO hiker and author
Those with older children or more adventurous young ones can explore Turkey Creek Interpretive Nature Trail in Three Creeks Conservation Area about seven miles south of Columbia off Highway 63 and Deer Park Road.
There are interpretive letters throughout the 3-mile loop. A guide to the letters can be found at the trailhead or by contacting the Missouri Department of Conservation. Three connector trails allow you to adjust the length of the adventure to your liking.
A favorite park for school children is Rock Bridge Memorial State Park, with headquarters at 5901 South Highway 163.
Rock Bridge offers two educational trails highlighting the area's history and geology. Sinkhole Trail is a 1.7-mile loop that leaves from the Devil's Icebox parking lot and offers historical signs about the community that thrived in the area hundreds of years ago.
Devil's Icebox Trail is the holy grail of trails at Rock Bridge. It is less than a mile of mostly stairs and boardwalk with a plethora of educational signs regarding karst geology and cave creatures. The path leads down into Conner's Cave and cools all those that dare to step inside.
Bring a flashlight and shoes if you don't mind getting wet to explore the 166 foot long cave. Caves remain approximately 55 degrees Fahrenheit all year round, so when the heat index reaches triple digits, Conner's Cave offers nature's air conditioning.
Regardless of where you take the family, summer is a great time to get outside and enjoy nature.
There are tons of trails and parks around Columbia — so many that I wrote a book about them. Check out my book Columbia Trails: Over 300 miles of Hiking, Biking, and Horsing Around in Mid-Missouri for a complete list of options, thorough trail descriptions, history, maps, and more. You can find the guidebook locally at Walt's Bike Shop, Tryathletics, Yellow Dog Bookshop, Cyclex, Alpine Shop, and Daniel Boone Regional Library.
You can also stop by one of my local sales events. Find out dates and times at www.hikingwithginger.com.
See you on the trail!
---
MORE FROM 'HIKING WITH GINGER'
COMO has ample hiking options for all skill levels
Overnightin': Where to find camping close to COMO
Ready to go? Bring on the bikes