Hiking With Ginger: Bring on the Bikes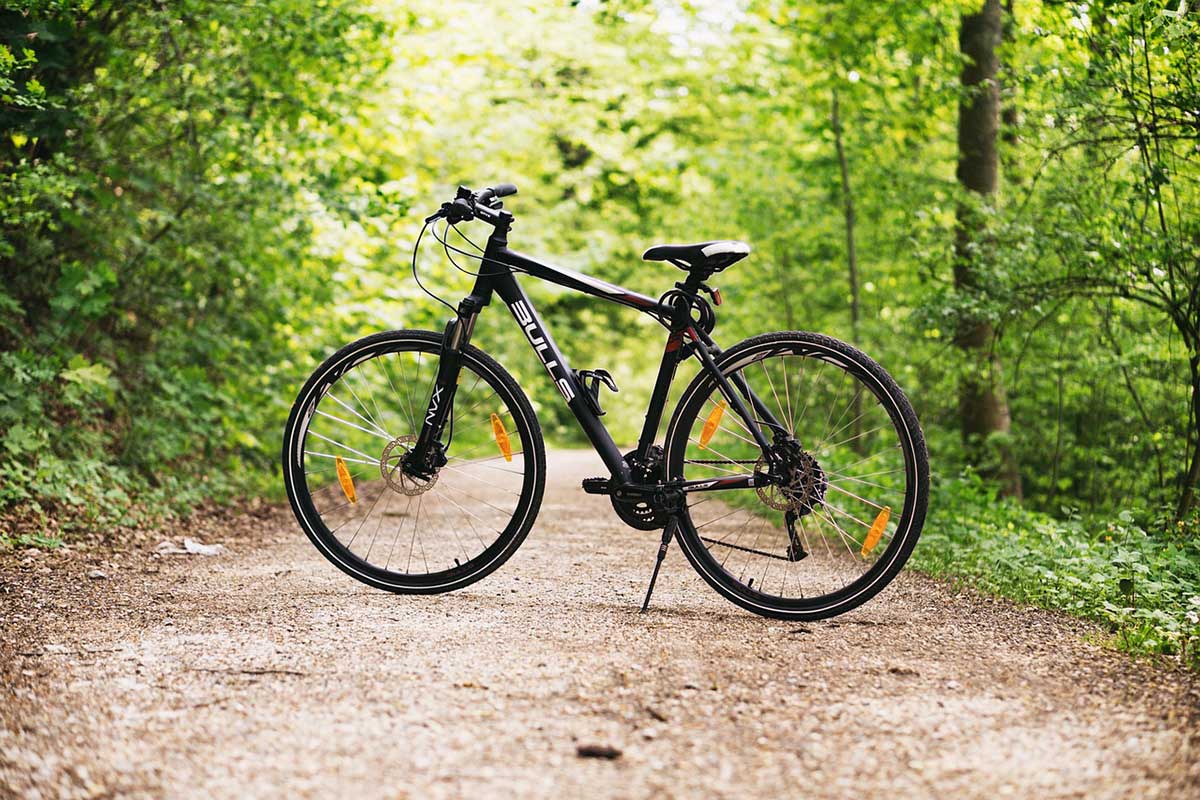 Ready to go? Get some wheels, a noggin' protector, and water.
Summer is upon us, the heat is here, and it is time to make your own breeze, so get out there and ride.
Biking is a fun way for the whole family to enjoy nature. Dust off your frame, pump up your tires, oil your chain, and hit the trail. Don't know where to start? Head to one of our local bike shops. Walt's Bike Shop, Cyclex, Tryathletics, and Klunk are full of bikes, fixes, and information to help you get the right ride for you.
New to biking? Awesome! Columbia is a great place for beginning cyclists. You need two things to start — a bike and a helmet. No need to stress about other gear at first. Sure … gloves, padded shorts, fancy shoes, and jerseys are all amazing gear, but you just need wheels, a noggin' protector, and some water to start. 
Before you set out, keep in mind some trail etiquette. On multi-purpose trails, bikers yield to everyone else. That means horses, people, and wildlife take priority. Yield to uphill traffic. Alert walkers that you are passing. Make sure you check trail conditions and keep the trails looking good for everyone to enjoy.
COMO nurse and adventurer adds 'author' to her fun resume.
Columbia has smooth, paved trails that circumnavigate the city, which are perfect for new riders. Hominy Creek and Grindstone Creek trails are in the east. Scott's Branch and County House trails are in the west. MU Rec Trail is in the middle. These trails can be combined for recreation or your commute. Local Motion is a Columbia-based advocacy group that promotes bike commuting and safety and hosts events throughout the year.
Get on gravel with Hinkson Creek, MKT, Bear Creek and Katy Trails. Gravel riding has gained popularity in the last decade. Gravel riders enjoy routes on multi-purpose trails as well as county roads. Check out the huge map of gravel road routes in the area at Walt's Bike Shop.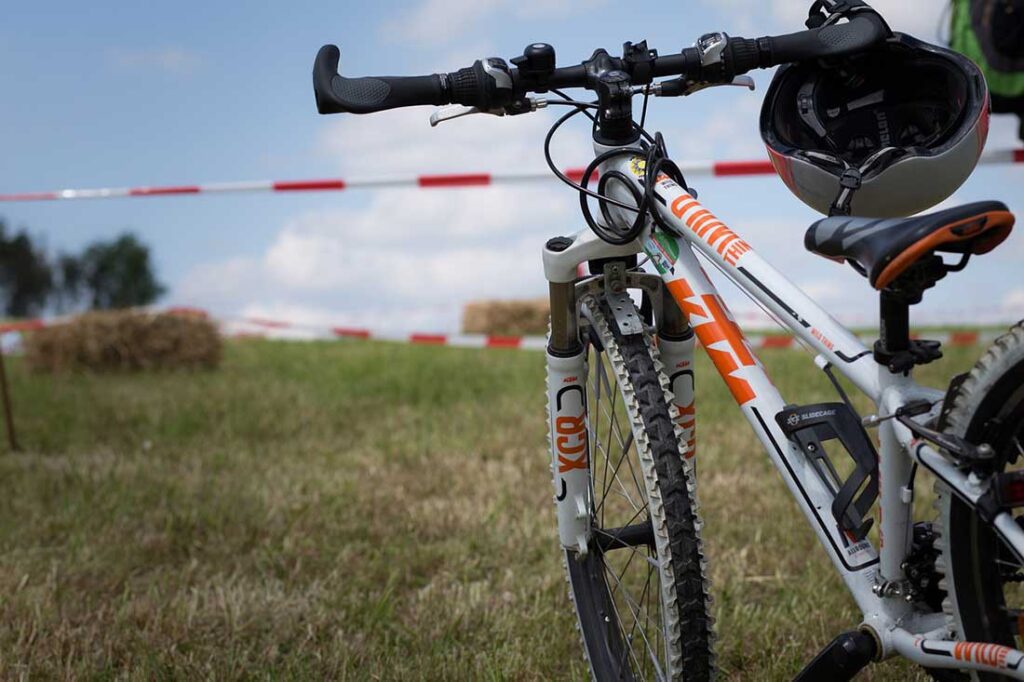 Many folks have graduated from the Katy Trail, but are not quite ready to venture full force into the world of mountain biking. Fortunately, there are several trails around town that are good steppingstones to gently get acquainted with more natural surface trails. Grindstone Nature Area is awesome. Cruise the grassy trails or weave on and off Hinkson Creek Trail and the creekside path.
One of my favorite beginner trails is Woodpecker Hollow. It lies just south of Hinkson Creek Trail in the Hinkson Valley Nature Preserve. This little gem is a mile loop-de-loop of small roller coaster hills and smooth turns that are joyous for all skill levels. We can thank COMOTA volunteers for this lovely little trail.
Rock Bridge Memorial State Park has trails for a variety of skill levels. Beginners can enjoy Karst, Grasslands, and High Ridge trails. Intermediate mountain bikers can ride Spring Brook, and advanced riders can combine Sinkhole, Spring Brook, and Deer Run trails for a large loop. Be sure to check trail conditions online at Rock Bridge by clicking the Park/Site Status tab. If trails are soggy, stay clear until they dry out.
Those looking for a challenge can hop on Rhett's Run in Cosmo Park. Rhett's Run is a chutes and ladders adventure that will keep your heart racing. Rhett's can be a bit of a maze. Those new to the trail can join the Thursday night rides hosted by Walt's Bike Shop. The Thursday rides rotate locations, so check in with Walt's before arriving. The group rides are a great way to meet fellow bikers and have some camaraderie.
Going for the gold and wanting a real challenge? Head out for the Cedar Creek Loop in Mark Twain National Forest. Do the entire loop or just sections. Moon Loop is a fun ride of approximately six miles, depending on where you enter. The full Cedar Creek Loop is 36 miles across single track, country roads, and farm roads.
As a woman, mountain biking was rather intimidating to me at first as it seemed male dominated. COMO Dirt Dames is a local mountain biking club for women, trans, femme, and non-binary folks. Dirt Dames welcomes riders of all abilities and hosts group riders the second Saturday of the month. Connect with Como Dirt Dames for more information.
Heard of these trails, but can't find them? Get your hands on Columbia Trails: Over 300 miles of Hiking, Biking, and Horsing Around in Mid-Missouri. This guidebook, written by little ol' me, has trail descriptions, directions, and history of all the trails mentioned here and a whole lot more. It is available locally at Yellow Dog Bookshop, Tryathletics, Cyclex, Alpine Shop, and Walt's Bike Shop. You can check it out at Daniel Boone Regional Library.
See you on the trails!
---
MORE FROM 'HIKING WITH GINGER'
COMO has ample hiking options for all skill levels