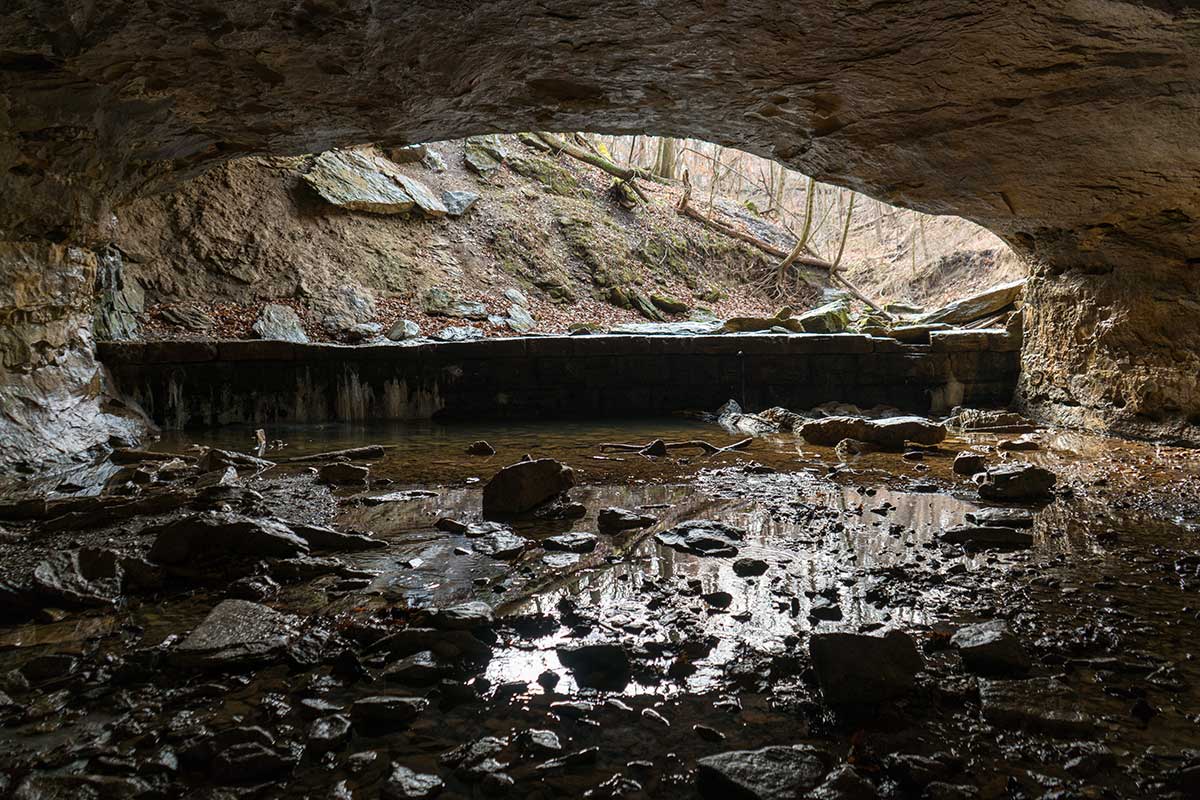 The question isn't when to hike, but where?
COMO has ample hiking options for all skills levels.
Hiking is one of the most accessible forms of exercise for us bipedal humans. Walking in the woods requires no special skill or equipment, other than appropriate footwear. It promotes physical fitness in countless ways, and it is flexible in duration and self-regulating.
Hiking is incredible for the mind. It is also essentially free, except for the gas to get to the trailhead. That is why hiking is one of my personal favorite things to do, and I encourage others to explore the joys of hiking.
The technical definition of hiking is walking in nature as a recreational activity. It is pretty obvious that walking is a wonderful form of physical exercise. As we walk, the muscles in our whole body propel us along. Although walking on flat surfaces, like pavement, does provide us with basic cardiovascular and pulmonary benefits of walking — like getting our heart pumping and our lungs expanding — hiking is even better.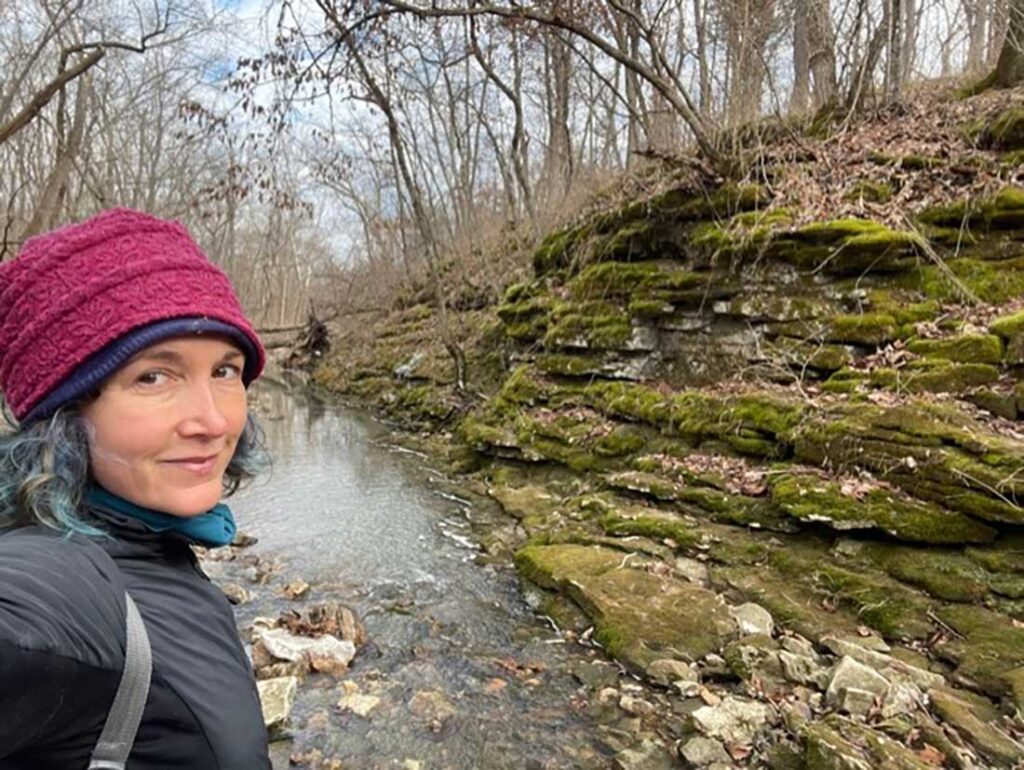 Trails with hills add an extra cardio challenge. Trails with trees are great, too. As we know, trees absorb carbon dioxide from the air and release oxygen, so breathing in the fresh forest air makes our lungs happy. Paths with uneven surfaces activate tiny stabilizer muscles that ultimately increase balance. The repeated impact of our heels in weight-bearing exercise, like walking, triggers osteoblasts to help build bone, thus increasing bone density and decreasing the risk of osteoporosis.
Exposure to sunlight on the trail allows our bodies to produce Vitamin D, which is essential for our bones, teeth, and immune system. Studies have shown that regular walking reduces the risk of hypertension, stroke, heart disease, diabetes, and even cancer, plus it helps increase muscle strength, improve balance, and reduce body fat.
With that list of physical goodness, who's in?
The list doesn't stop with the physical benefits though. Hiking has profound benefits for our mental well-being. I started hiking again regularly (and came up with the idea to write a guidebook for Columbia Trails) deep in the pandemic. Back in 2020 when life had shut down, it was hard not to feel the blues. For a remedy, I reached for green nature.
Studies have found that walking in nature reduces stress and negative ruminating thoughts. Hiking calms anxiety and makes room for a more positive outlook on life. Hiking reduces the risk of depression and helps us cope with stress. People often find hiking increases their creativity. I personally do most of my brainstorming while walking in the woods.
Trees come to the rescue once again. Forests contain negative ions, which are believed to produce biochemical reactions that increase our levels of serotonin. All of these benefits improve our mood, alleviate depression and stress, and boost our energy. The question is not to hike or not to hike, rather, the question is where to hike.
Luckily, Columbia has a plethora of trails right in our backyard. I even wrote a book about it: Columbia Trails: Over 300 miles of Hiking, Biking, and Horsing Around in Mid-Missouri. If you are new to hiking, opt for some of our easy walking paths that are part of Columbia's greenbelt trails, like Bear Creek Trail, MKT, and Hinkson Creek Trail. These trails are flat with a gravel surface and are great for all skill levels. Just start walking and turn around whenever you want.
For more seasoned hikers, Rock Bridge Memorial State Park and Gans Creek Wild Area have nearly 25 miles of trails combined. For solitude, challenging footwork, and true adventurers, Mark Twain National Forest's Cedar Creek Trail is a 36-mile loop with multiple sections to explore.
When setting out on your adventure, bring some essentials.
Proper footwear is key. Everyone has their own theories about footwear. Wear shoes that are comfortable and appropriate for the weather. Personally, I wear a barefoot-type boot with a zero rise and a super flexible sole. This helps increase foot strength and build all those tiny and important stabilizer muscles in your legs.
Bring along water, a snack, sun protection, and an extra warmth layer. It can help to be extra prepared with a raincoat, flashlight, and a whistle, just in case.
I also highly recommend taking a map and using a GPS tracking tool. Phone apps like Strava, Gaia, or AllTrails are great for getting you back to the trailhead.
Regardless of where you go and why you do it, get out there. Springtime is gorgeous with flowering trees and blooming wildflowers. Lush green blankets are gently sprawling on the forest floor. The canopy of shade is thickening for respite from the increasing warmth. The birds are singing, and the frogs are peeping.
Summer will be here soon. Get out there and enjoy springtime. Your body will thank you.
For more information on trails in the area, check out my book. Columbia Trails is available locally at Yellow Dog Bookstore, Tryathletics, Walt's Bike Shop, Alpine Shop, and Daniel Boone Regional Library.
See you on the trail!
---
Ginger Schweikert was born and raised in Columbia and her family has been in the surrounding area since the early 1800s. She's also lived in the Appalachian Mountains of Virginia; worked as a circus performer; became a Registered Nurse, working in New Orleans, California, Colorado, and Missouri; backpacked in Hawaii; trekked the 220-mile John Muir Trail in California; rafted over 200 miles through the Grand Canyon — twice; sailed up and down the east coast, and lived in Colorado, exploring the mountains.
She stepped or pedaled every trail in her book, Columbia Trails: Over 300 miles of Hiking, Biking, and Horsing Around in Mid-Missouri. Ginger hopes you, too, can enjoy what Columbia's trails have to offer.