The Old Neighborhood Café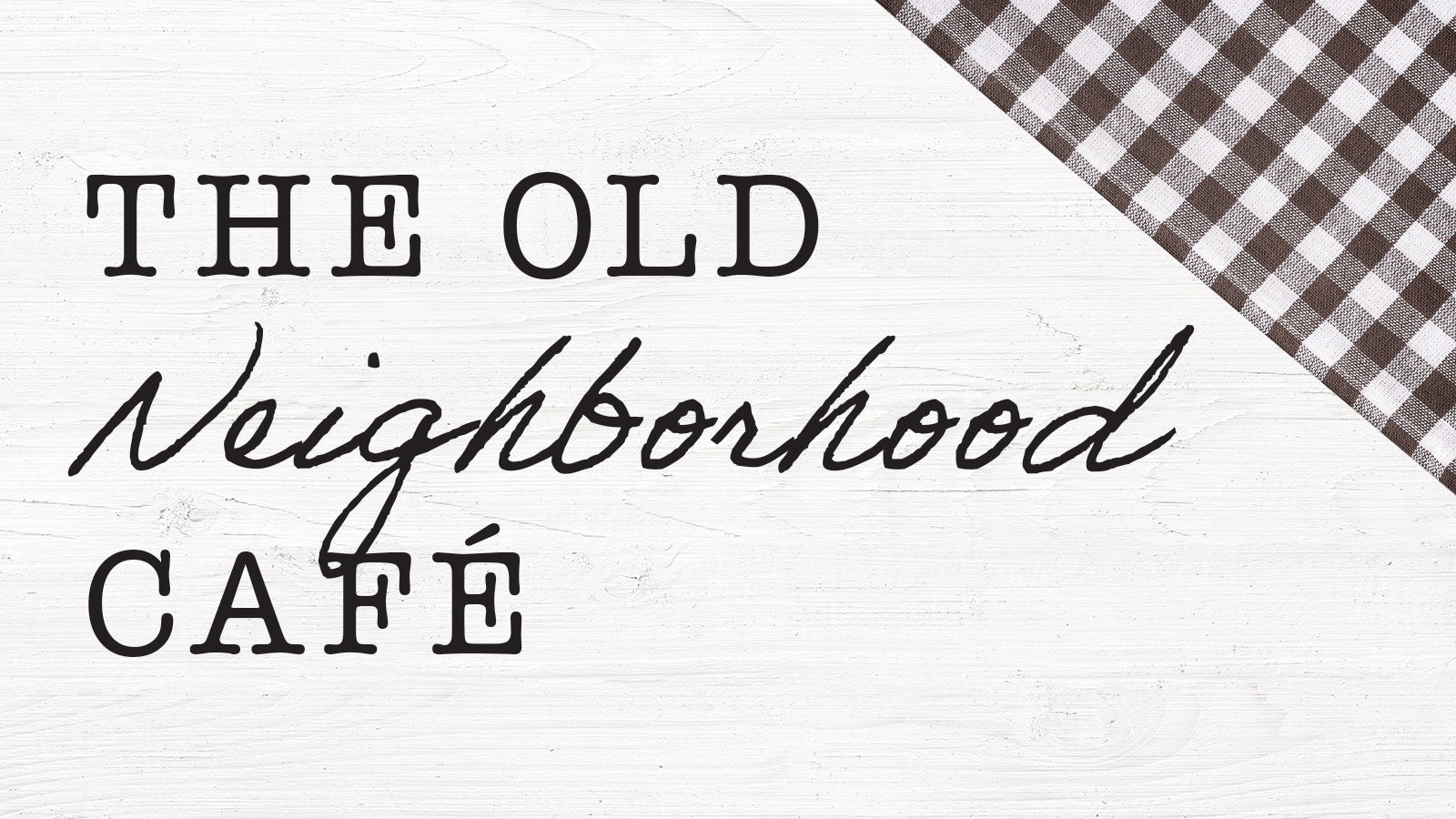 A continuing tradition of great family food and Italian flavor – from Chicago to Columbia.
Based on the restaurant industry knowledge they gleaned from their time in the kitchens at Columbia favorites Cooper's Landing and The Stationhouse at Katfish Katy's, Vanessa Leitza and her son, Jake Leitza, opened The Old Neighborhood Café in July 2022.
"We had been talking and dreaming about opening our own restaurant for a long time," says Vanessa. Their one-year-old café is located at 2011 Corona Road, Suite 101, off Scott Boulevard in the Cherry Hill business district.
Even though they are northern Chicago natives, during their 10-plus years in Columbia the Leitzas have put down deep Columbia roots, building a community and atmosphere that have made the Leitzas a name synonymous with camaraderie and scrumptious food.
"We are known for being a close-knit family with vibrant personalities and very good food," says Vanessa's daughter, Autumn, who oversees public relations and marketing for the restaurant. "We work hard and play harder. We grow together, we laugh together, we fight together, and we share milestones together. Through it all, you can always find us in a kitchen somewhere, cooking together."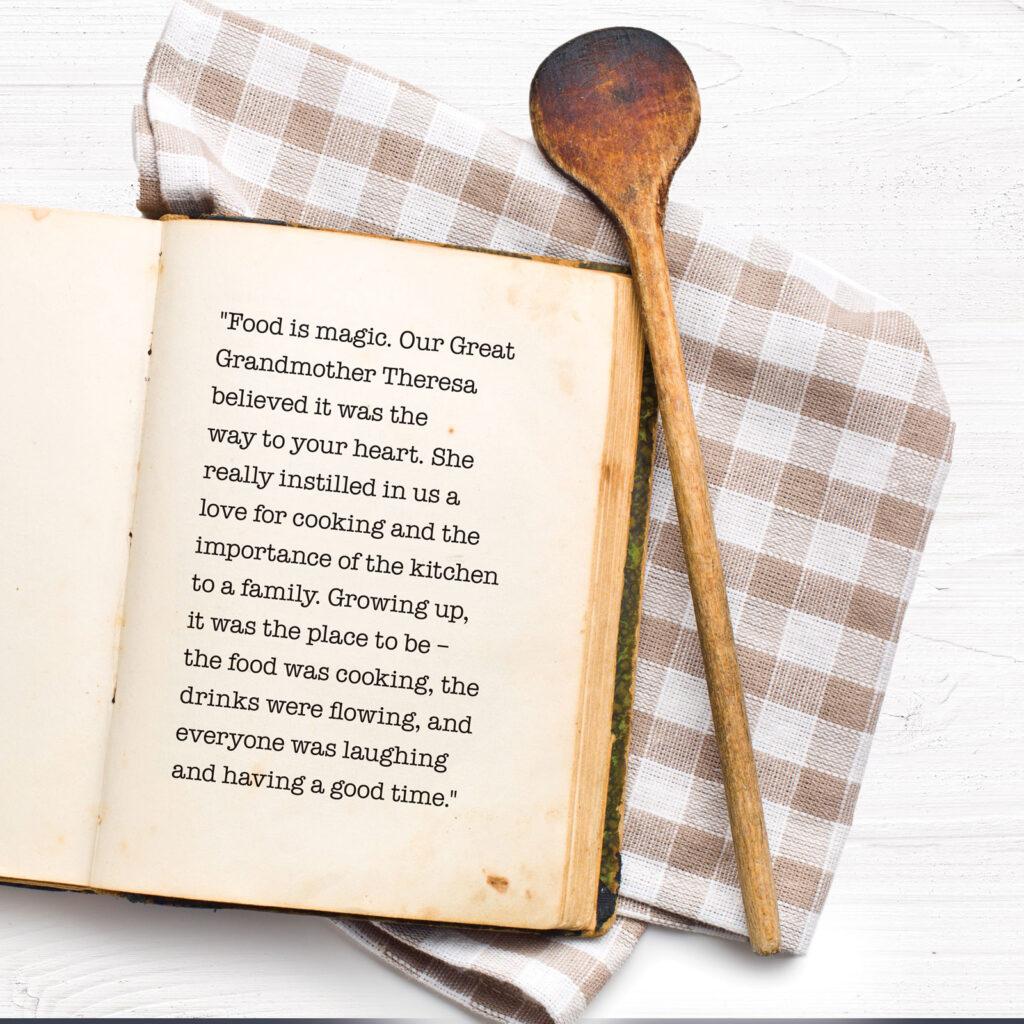 Autumn says that the family credits their late, Italian great-grandmother for their passion for cooking and family, and the knowledge that the two go hand-in-hand.
"Food is magic," Autumn adds. "Our Great-Grandmother Theresa believed it was the way to your heart. She really instilled in us a love for cooking and the importance of the kitchen to a family. Growing up, it was the place to be – the food was cooking, the drinks were flowing, and everyone was laughing and having a good time."
Great-Grandma Theresa wrote a cookbook that is displayed in The Old Neighborhood Café.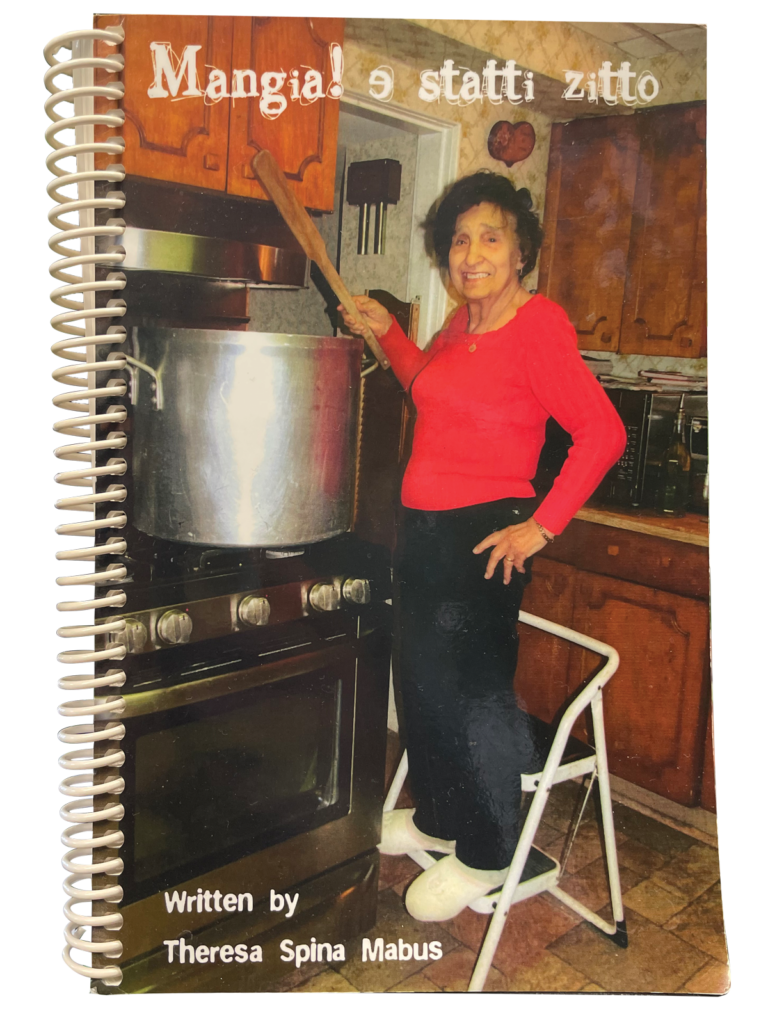 "It is filled with her old-school Italian recipes that we take inspiration from when creating our menus," Autumn says, adding that inspiration for the restaurant also comes from Vanessa's dreams, as well as a variety of cooking shows and famous chefs on the Food Network, including Jake Leitza's idol, Gordon Ramsey.
"My mom watches the Food Network all the time, memorizing all the tips and tricks she learns there like how thin to cut a cucumber or the best way to pickle onions," Amanda says.
The Old Neighborhood Café's made-from-scratch menu features a variety of cleverly named sandwiches and burgers, as well as fresh salads including Grandmother Theresa's tortellini salad. Jake's secret recipe mac and cheese has become a local favorite. Other selections include: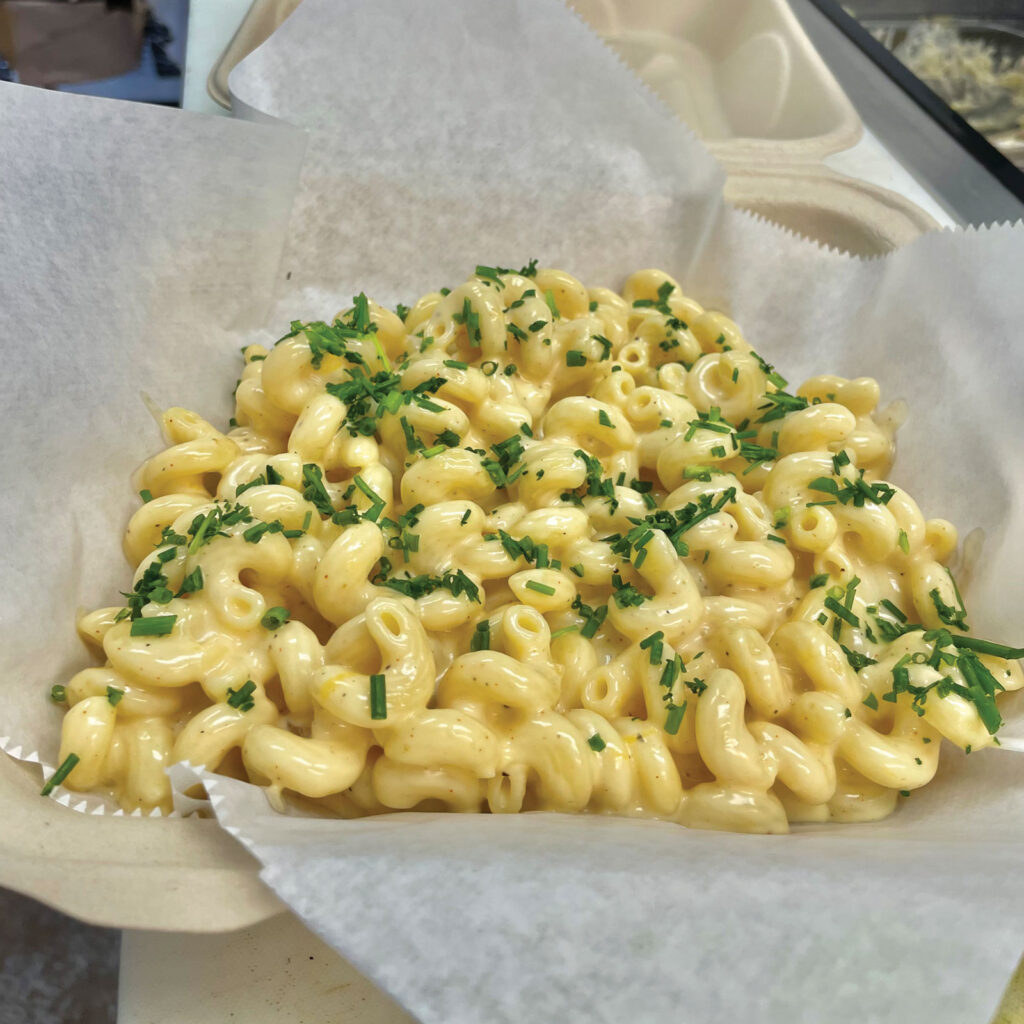 The Aunt Loretta is a Chicago-themed sandwich featuring thick-cut smoked bacon, sauteed peppers and onions, pepper jack cheese, tomatoes, and mayonnaise on French bread.
The Bodega for the New Yorkers is piled high with pastrami, Swiss cheese, pickles, and mustard served on toasted rye bread.
The Miami Vice is based on the classic Cuban sandwich loaded with pulled pork, ham, Swiss cheese, chipotle-mayo, yellow mustard, and pickles.
Autumn says the one-of-a-kind Golden State Gobbler is one of the most popular menu items — roasted turkey, mashed avocado, thick-cut smoked bacon, spinach, tomatoes, and red onions served on a choice of artisan or French bread.
Big Tex is a house-seasoned burger topped with barbecue sauce, bacon, pepper jack cheese, and fried onion strings.
The café features rotating daily specials such as the chicken gyro with seasoned grilled chicken, tomatoes, pickled red onions, cucumbers, and housemade tzatziki sauce, and handcrafted soups including lobster bisque and beef vegetable, which are posted at the restaurant and on social media.
Fridays only the Leitzas serve their famous fried catfish, the same delicious dish they were known for at Katfish Katy's — so popular it often sells out. A fish and shrimp special is available as well as a family meal for four including four fillets, 10 fried shrimp, four corn on the cob, fries, and coleslaw.
"We focus on making local, fresh ingredients the star, and the effort shows in the high quality and taste of the dishes we serve, even if we are spending a few extra dollars on ingredients," says Jake. For instance? The cafe serves authentic catfish instead of less-expensive white fish, "which is totally worth it," he adds. "Our customers can tell and let us know they appreciate it."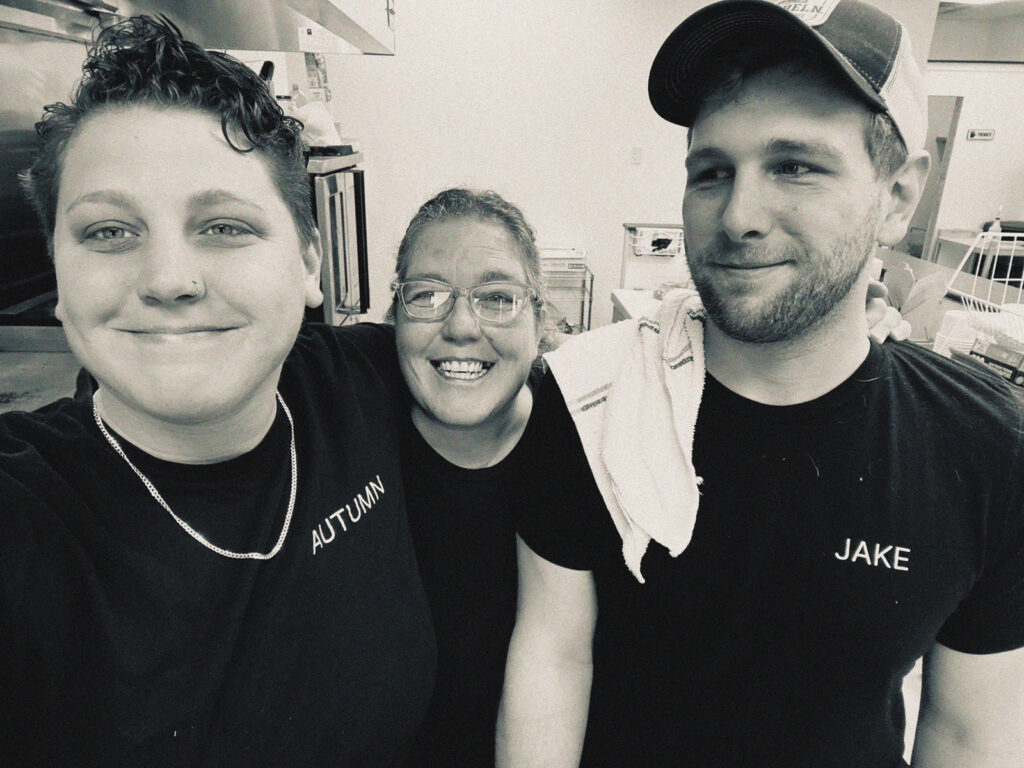 Vanessa and Jake partner with local farmers to use as many fresh fruits, vegetables, and meats as possible.
The Old Neighborhood Café provides catering services including box lunches, lunch buffets, and specialty bars like pasta or Mexican. The café also recently expanded its offerings to include customized charcuterie boards and grazing tables for special events, courtesy of Autumn.
"It all started when my best friend, Sam, and I made a charcuterie board for Mom for Mother's Day last year," Autumn recalls. "We posted a pic of the board we created on social media and immediately got an inquiry for a Halloween board, which we then created. It has just taken off from there."
Soon after, Autumn says Como Picnics, a local specialty picnic provider, invited the cafe to collaborate to provide charcuterie boards and meals when requested for luxury picnics. She says the partnership has been a lot of fun.
The café's charcuterie boards and grazing tables are completely customizable and can be ordered for weddings, graduations, and parties, and can be savory or sweet.
"With everyday lunch options, family meals, and catering," Jake says, "there's definitely something for everybody in the neighborhood."
The Old Neighborhood Café is open from 11 a.m. to 8 p.m. Tuesday through Friday and from 11 a.m. to 3 p.m. on Saturdays. Orders can be made online for delivery or pick-up.
---
The Old Neighborhood Café
2011 Corona Road, Suite 101
oldneighborhoodcafe.com