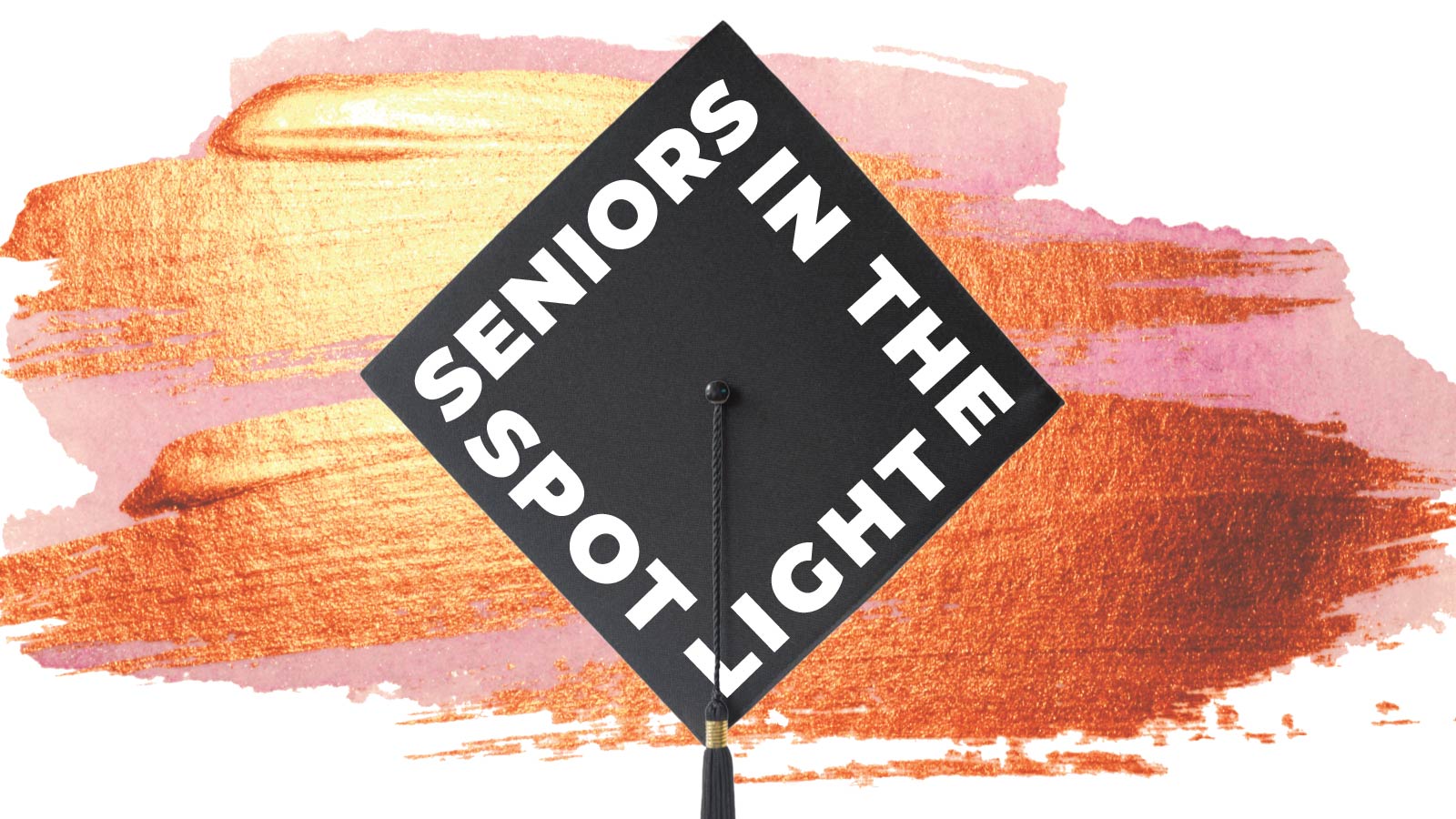 Eight of Columbia's top high school seniors share their contributions to the community before starting a new chapter in their lives.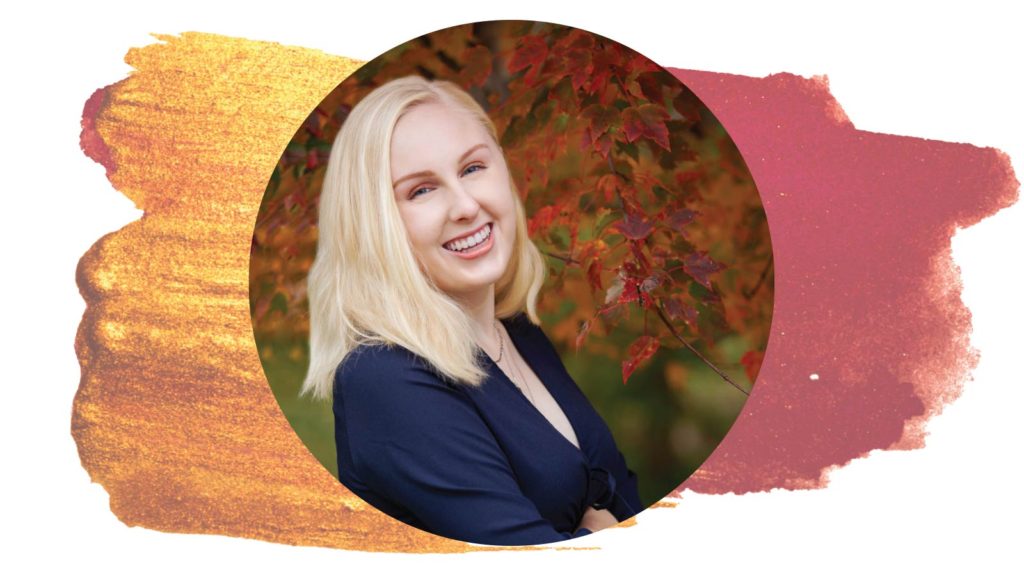 Rachael Erickson
Rock Bridge High School
A senior at Rock Bridge High School, Rachael Erickson has been a strong, positive leader inside and outside the high school's walls. After the 2018 shooting at Marjory Stoneman Douglas High School in Parkland, Florida, Rachael took an interest in working to improve gun violence prevention laws. That year, she helped organize and spoke at Columbia's March for Our Lives demonstration and is now the Missouri state director for the organization. She has also worked with Students Demand Action, another student advocacy group focused on ending gun violence in communities. "This policy advocacy is what I see myself doing for a long time, and I'm incredibly proud of the fact that I've been able to start that work now," she says. "Obviously, it's unlikely that any high schooler can significantly change policy on something as controversial as gun violence prevention, but our Missouri network has turned dozens of high schoolers into activists and registered significantly more to vote, both of which are important steps towards change."

Along with advocacy, Rachael values communication and hopes to one day be multilingual. She has a love for linguistics and etymology, something she was able to explore more in her Classical Roots class, which focused on the impacts of Greek and Latin on English.

As for role models, Rachael's dad is top on her list. "My dad grew up in a small town in Kansas, where education was never really valued," she says. "He married young and had two kids and couldn't go to college until his mid-20s. Then he took night classes and worked as a machinist during the week and eventually got a doctorate in American history." After graduation, Rachael would like to follow in her dad's footsteps, completing college and hopefully attending law school to continue her work with policymaking.
What activities have you enjoyed while social distancing?
I started learning to bake bread, which is something I've always wanted to do but have never really taken the time to focus on! I started with a simple white loaf with a strong crust, and now I'm experimenting with faux sourdoughs to see if I can mimic sourdough's taste without having to care for a starter!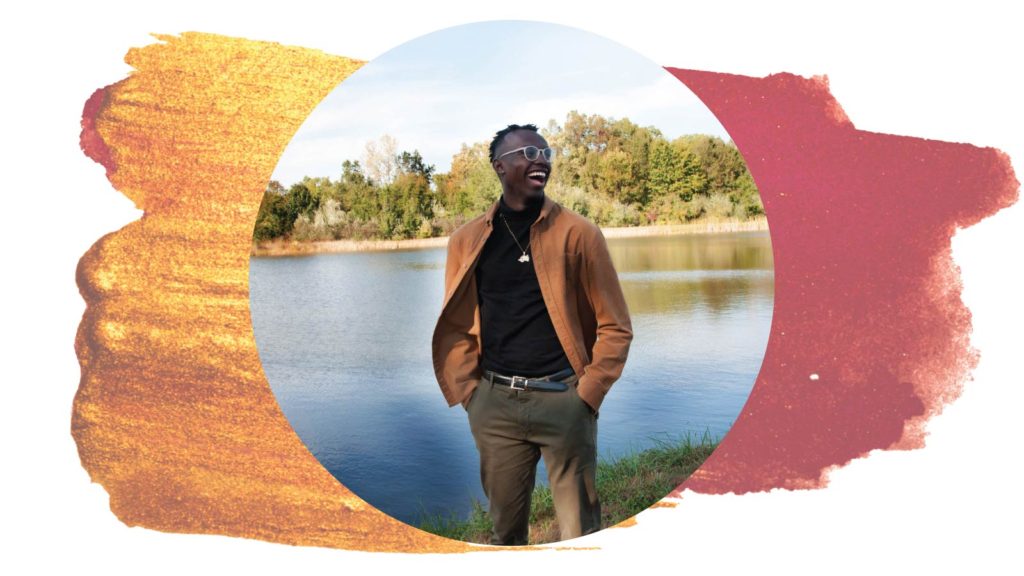 David Bihomora
Christian Fellowship School
David Bihomora is an incredibly well-rounded senior at Christian Fellowship School. Not only has he maintained a 3.8 GPA throughout his four years, but he has also lettered in four sports: cross country, track, soccer, and basketball. He's also participated in choir and ethics bowl, and he's volunteered in a kindergarten classroom for the A+ program. David says that helping in the classroom has been his favorite school activity. "It's really the joy I get knowing that I'll hopefully get to make an impact on them by being the best role model I can be," he says.

David has shown this uplifting attitude not just in the kindergarten classroom, but through his personal life as well. "He's been supportive of his family as they have adapted to American life as Rwandan refugees and supportive of his father, who is a cancer survivor," says Sarah Hixon, Christian Fellowship School's director of guidance and curriculum. David admires his father's strength and determination, qualities that David himself also possesses.

Despite being only 18, David has created his own clothing line, Blade. "In my sophomore year, I really had the drive to have some sort of creative outlet," he says. "Eventually, I decided to create Blade, which represents the idea that with creativity and inspiration, we can cut through all differences and unite people," he says.
David plans to attend MU's textile and apparel management program in the fall to continue working on his clothing line. With his continued determination, David would like to work on making Blade even more successful and travelling to experience other lifestyles.
How was your senior year impacted by COVID-19?
It impacted my senior year greatly, seeing as my last track and field season was canceled. I joined track and field for Christian Fellowship back in seventh grade and fell in love with the friendships and memories I made in the sport, and to know I can't get the last run kind of hurts. Also, from my freshman year on to junior year, we won a state championship in the MCSAA division, and we were hoping to four-peat for my last year there.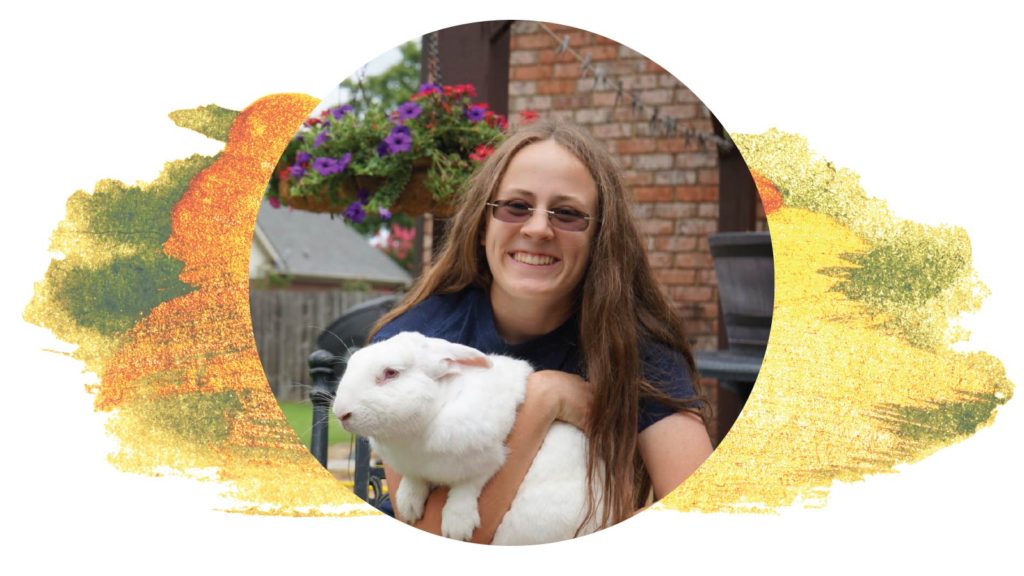 Heather Martin
Battle High School
Heather Martin is a well-rounded senior at Battle High School with a passion for challenging herself to continue learning. Heather is currently the student director of Columbia Aeronautics and Space Association, or CASA, and has spent the last two years organizing the largest student-led space simulation in the nation. She is also a participant in StellarXplorers, a national high school competition that challenges students with space system designing.

Aside from her work with aeronautics and space, Heather also enjoys participating in marching band. "Marching band is an art form, which means that I can always keep growing and honing my craft," she says. "There's no one singular point at which the skills I've attained or experiences I've had are finally good enough. Because of this, I have the opportunity to work as hard as I want, to grow as far as I possibly can."

Heather also completed four years of coursework in Spanish, something that challenged her more than she originally thought it would. The first three courses she took were taught in English, but the final course was taught in Spanish, and Heather was also expected to speak only in Spanish while in the classroom. "That was really hard for someone like me who's talkative, since I couldn't always find the Spanish words I wanted!" she says. "Besides Calc 3 and planning the CASA simulation, this is the hardest work I ever put into high school."

In the end, Heather chose to stick out the class and learned the rewards of perseverance. "I won't always be in situations where I feel comfortable and understand everything. I learned I shouldn't ever give up," she says.

After graduation, Heather plans to attend college for an engineering-related career field and dabble in everything from composing music to learning how to forge a sword.
How was your senior year impacted by COVID-19?
All of the annual marching band events were cancelled. At the cusp of the outbreak, my band arrived at Battle to perform our first spring concert. We were about to start when my band director announced that the Memorial Day parade was cancelled. That was my last chance to play mellophone with the band and to march with them.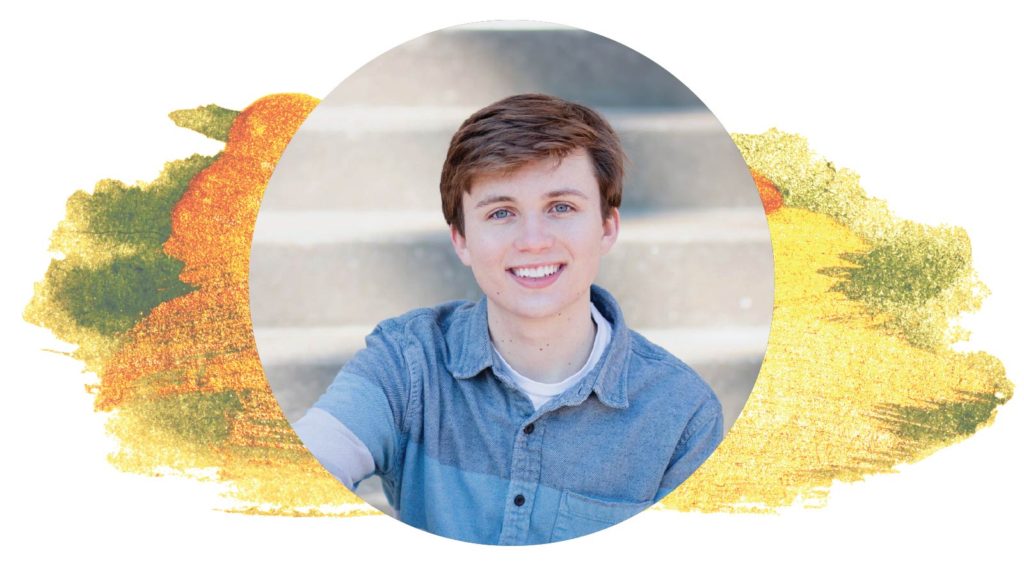 Silas Glaude
Father Tolton Catholic High School
A senior at Father Tolton Catholic High School, Silas Glaude has been sprinting his way through high school with an interest in both academics and athletics. Silas has participated in cross country and track throughout his time at Father Tolton and placed 20th at the 2019 Missouri state competition for cross country. The fall competition took place at Gans Creek Cross Country Course, located across the street from Father Tolton, which was even more special for Silas as he ran a personal and school record. Silas has a gratitude for cross country and perseverance it has given him. "I appreciate the sport for the fact that it doesn't take a lot of natural talent to excel. The people that are on the podium are always there because of their grit, determination, and hard work," he says.

His dedication to achieving his goals also shines through in his academic life. Jill McIntosh, vice president of advancement at Father Tolton, commends Silas on both his rigorous course load and his perfect ACT score. "Silas doesn't do anything halfway and does everything with an all-too-rare spirit of selflessness and humility," she says.

When asked to choose a favorite class, Silas can't just pick one; he finds a positive aspect to every subject. "Courses like biology and history are engaging due to the information they provide about the world around me. I like math and physics because there is always a single, mathematically true answer. In literature and language, truth proves to be more convoluted and idiosyncratic."

Silas is currently deciding between attending Georgetown University or MU in the fall. He plans to attend law school after receiving his undergraduate degree and hopes to either be a lawyer or work for the government.
What is one thing you have missed by moving to online classes?
I miss the one-on-one guidance that comes with in-class instruction.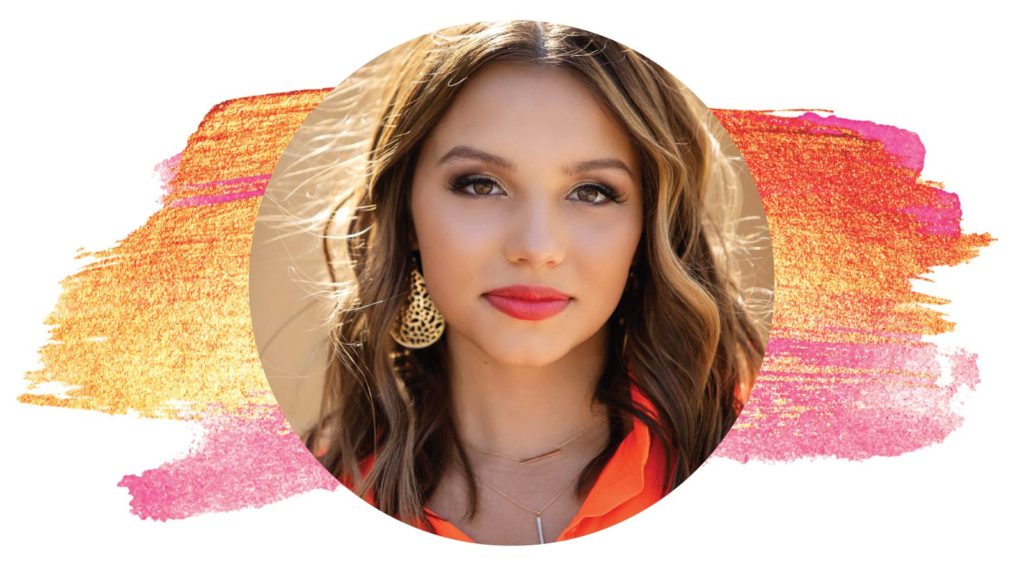 Tahsin Schwartz
Columbia Independent School
Photo by SilverBox Photographers
Tahsin Schwartz, a senior at Columbia Independent School, has a radiant passion for medicine. Outside of school, she volunteers at Goldschmidt Cancer Center and has shadowed local clinicians. Tahsin also participated in MU's Mini Med School program, a one-week program that gives high school students hands-on medical experience.
Last summer, she helped conduct research comparing the differences between two different types of grounding pads in Mohs dermatological procedures. Tahsin is the co-author of the study and the results are being published in the journal Dermatologic Surgery.

Aside from health care, Tahsin has enjoyed being part of the yearbook club. She has been chief editor for three years and has earned leadership skills through her position. "Yearbook has been such a source of growth for me, not only by learning how to create a yearbook ladder, but also by working with a group and being inclusive," she says.

After graduation, Tahsin plans to pursue a career in medicine. Her anatomy and physiology class sparked a fascination with how the human body works and "how all of its systems are so synchronized," she says.

For the future, "I would love to cure a disease, or find a method of making health care more efficient," she says, "but I also recognize that something as easy as holding a door for a stranger can be impactful. My goal in life is to help as many people as possible in any way that I can."
What have you missed by moving to online classes?
I miss seeing my friends and teachers. During this pandemic, I've realized that I have taken small things for granted, such as going out to eat with my friends and simple human interaction. You don't realize how much a small hug from a friend or seeing a teacher smile can impact your day. This time is challenging us to find creative ways to communicate and still touch each other's hearts.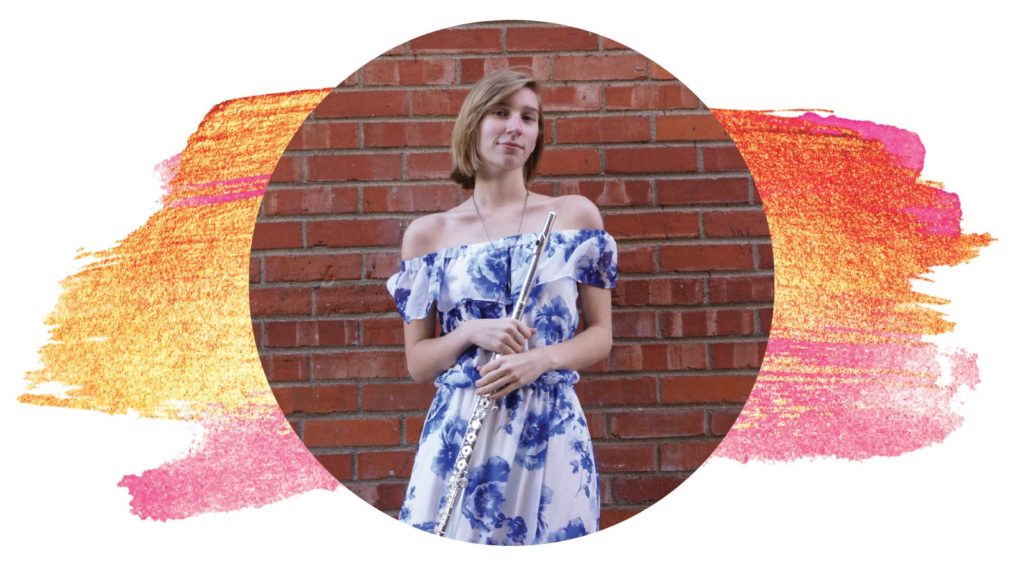 Emilia Irovic
Heritage Academy
Emilia Irovic, a senior at Heritage Academy, attributes her accomplished high school career to her faith in God. "I have spent my life and high school career working to become the person God wants me to be," she says. "To me, that doesn't mean I'm special or noteworthy — just me trying to be the best person I can be."

Her junior year, Emilia was named Servant Leader at Heritage Academy, an award reserved for one junior or senior every year that shows servant-leadership within the school and community.

In addition to the leadership Emilia has demonstrated within her faith, she also shows leadership in her music career. Since 7th grade, Emilia has participated in the Missouri Symphony Society's Young Artist Philharmonic and is now the principal flutist. Her flute teacher, Katie Frederickson, has given her advice that has helped guide Emilia throughout her high school career. Katie preaches "progression, not perfection," Emilia says. "It has helped remind me that only God is the one who can get every note perfect, write every essay and receive 100%, and make every life choice and scenario just right. As long as I'm doing my best and working to improve — not perfect — everything, then that is enough."

Emilia is attending Hannibal LaGrange University in the fall and majoring in criminal justice. She has already earned three college credits in American Sign Language and hopes to continue working to be ASL-fluent while at Hannibal LaGrange. After her time in college, Emilia aspires to graduate debt free, work as a detective, and visit prison to share the Gospel.
What activities have you enjoyed while social distancing?
Since last summer, I had a plan to sketch a mural on each of my bedroom walls and paint them. Initially, it was supposed to be a summer project, but I had trouble getting the sketches started and the project carried over into my senior school year. I hadn't gotten much progress up until now, but within this past week, I have two full sketches on two of my walls and a sketch plan for a third. I'm excited to finish it.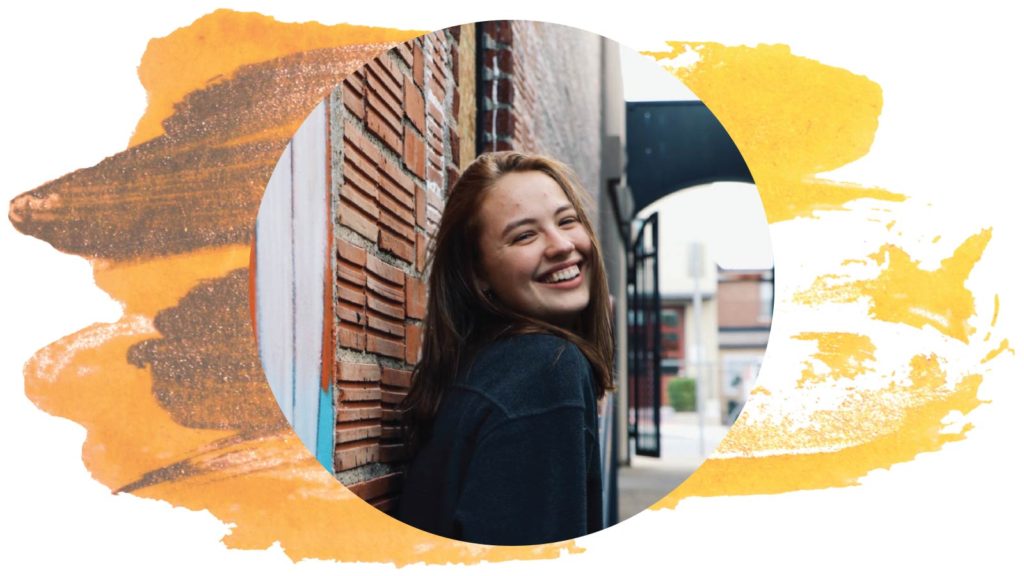 Sophie Kington
Hickman High School
Sophie Kington is a senior at Hickman High School and is distinguished in academics, especially biology. Sophie has spent the past year interning at MU's veterinary sciences laboratory under Dr. Teresa Lever. The experience has allowed her to gain both communication skills and practical skills, allowing her to work with co-workers and be in a professional lab. "I personally wouldn't trade this for the world, and this opportunity has helped me change myself for the better," she says of the experience.
Sophie has also looked to her U.S. history teacher, Zach Rodeman, for guidance. "He is so passionate about his teaching and will bend over backwards to help his students shine," Sophie says. "If he thinks that he has failed to teach a student, he takes it personally and strives to do better. His influence on my life has changed me for the better."

According to Heidi Barnhouse, Hickman's gifted and talented specialist, she sees a similar character in Sophie. "Not only is she extremely bright, but she is a person of high moral character," says Heidi.

Sophie has also enjoyed her AP literature class. The course allowed her to read multiple novels and improve her writing skills. Practicing her writing paid off, as Sophie was accepted into MU's Honors College after completing an essay about herself and what she has to offer. "The feeling of finding out that I had been selected out of 792 people is indescribable," she says.

Sophie is attending MU in the fall with a biology major and wants to later receive a master's in microbiology. One day, Sophie hopes to work in another country helping others, even potentially with the Peace Corps.
What have you missed by moving to online classes?
My teachers! I ask a lot of questions in class when I don't understand something, and the instant clarification really helps me. Class discussions also really helped me further my understanding of a topic and helped me look at it from a different angle. Most of my classes aren't on Zoom or any video chats, so it's hard to get that "classroom feel" again.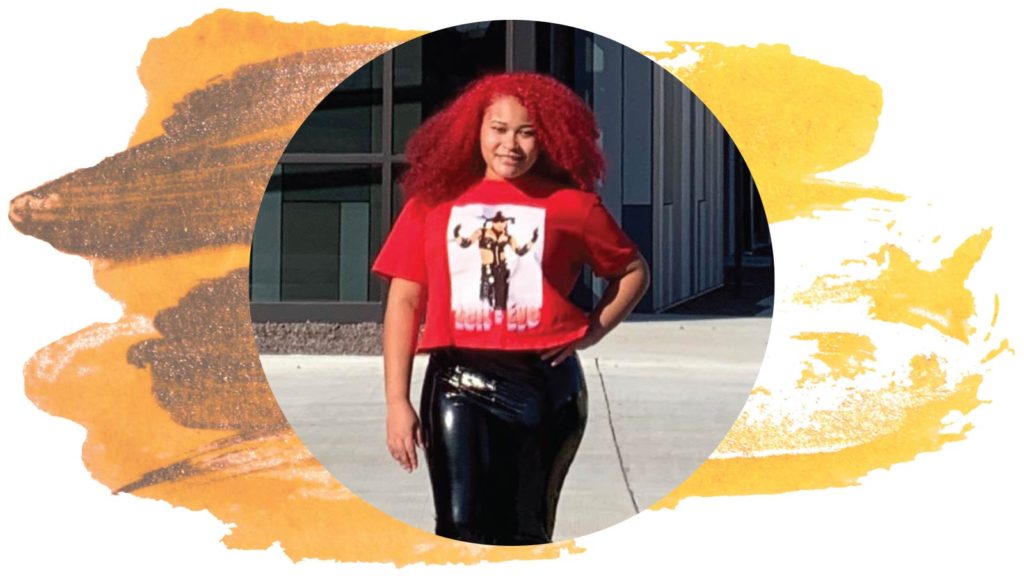 Olivia Williams
Frederick Douglass High School
A senior at Frederick Douglass High School, Olivia Williams is pursuing her passion for health care. During her time at Douglass, Olivia has enrolled in a Professions in Healthcare course, which has given her training to receive her certified nursing assistant license. Because of the course, Olivia will graduate in May not only with her high school diploma, but also her CNA, giving her a jumpstart in her career.

In addition to her health care interest, Olivia also cares about helping young children. She was fundamental in the start of Douglass's Bulldog Reading Program, a volunteer program that allows seniors to read to preschoolers in the building twice a week. "This program is my favorite because it gives me the chance to teach young children that reading is important and that reading can be fun," she says.

Olivia hasn't always had the same ambitious attitude that she now possesses. She admits that she experienced a difficult school year when she was younger that left her with poor attendance and bad grades. Once she started attending Douglass, she started going to classes and completing all her work. Olivia learned that, "I have the power to control my future, and what happens in my life is not up to anybody else but me."

Olivia looks to her mom for support and admires her perseverance. "Anytime I needed something, even if she didn't have it, she found a way for me to get it," Olivia says. "She's always there when I need her for anything. My mom is one of my biggest supporters. Even when I feel like I'm not doing my best, she always lets me know that she's proud of me."

Olivia plans to attend Lincoln University in the fall to pursue nursing and one day become a nurse practitioner.
What is the best advice you have ever received?
The best advice I have received would be to "always be on your best behavior because someone is always watching you".