Opinion: It's Not a Surprise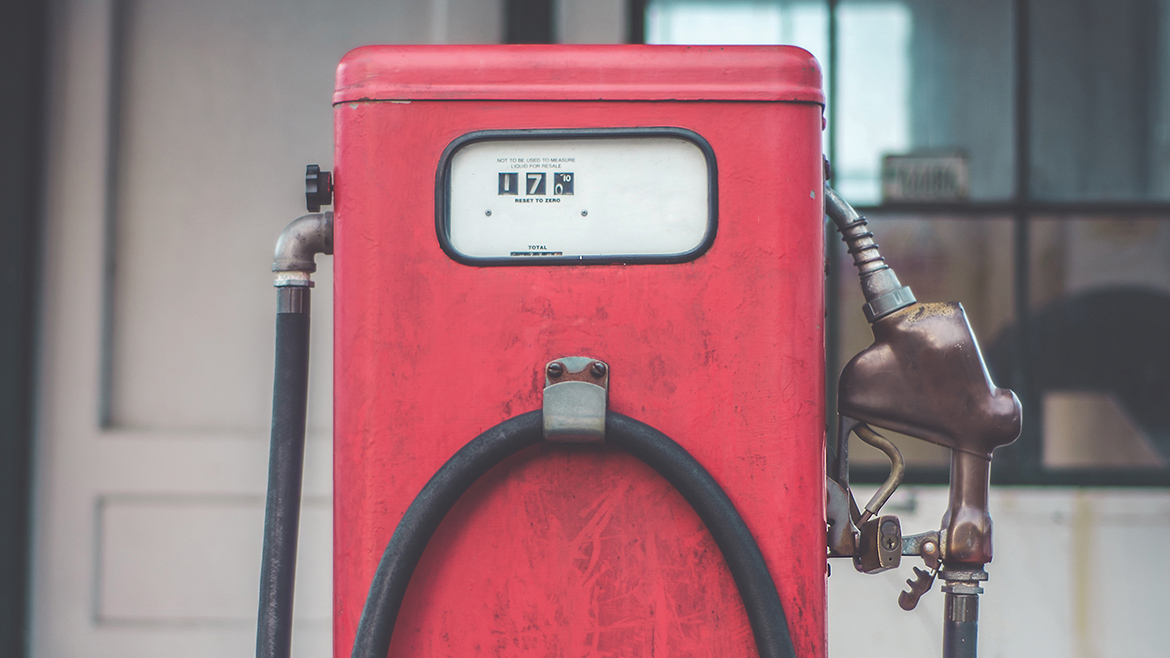 It was destined to fail — Proposition D, the motor fuel tax increase proposal. And it did!
Missouri continues to carry the ignominious honor of having the nation's second lowest tax on motor fuels.
Our state legislature, influenced and driven by a cabal of narrow-minded, special-interest lobbyists, has consistently spurned the annual opportunity to hike these taxes by two cents. This limit, imposed by the noxious Hancock Amendment, has been hastening the Show-Me State's race to the bottom since it was approved more than a generation ago. But that's another story.
Proposition D was both poorly conceived and widely misunderstood, tacked on to another bill as the most recent legislative session was winding down. Some of the naïve among us were jolted by the fact that our well-regarded state highway patrol draws its principal sustenance from these taxes.
The thought was to take Proposition D to the voters and say the new income stream would be channeled in entirety to funding our state highway patrol. This would free up what had formerly gone in that direction to concentrate in entirety on the maintenance and construction of the more than 55,000 miles of bridges and highways in our state.
That seemed reasonable enough, but voters, fatigued by latent memories of MoDOT's performance in the past, weren't buying into this idea. What a mess.
Ever since the state legislature enacted the Centennial Road Act in 1921, Missouri has skimped on funding its highways. The rate at the beginning of the fuel tax was two cents per gallon when gasoline of some unknown, minuscule octane was selling for about a dozen cents per gallon. The tax today, according to an accepted inflation calculator, should be around 28 cents per gallon, or roughly ten cents more than what it is now.
In fact, what's amazing is that our roads and bridges are in the tolerable condition that they are. But they are ailing, and they need our help.
Highway funding has lagged over nearly a century of time. A struggle to double the tax during the late 1920s was greeted with scorn and opposition by the Auto Club, which should have known better, so it was whittled down to an increase of a penny. There have been other,embarrassingly tiny increases since then while the ongoing annual carnage of deaths and injuries  has continued to mount, reaching a crescendo of around 1,400 who died in auto accidents in 1965.
After World War II, the State Highway Commission (now MoDOT) grew fat with the volume of highway mileage it was expected to build and maintain. Roads and bridges that in many other states were entirely funded and maintained by counties and individual municipalities — typically having no money of their own to build and maintain — became the wards of the commission under the King Road Act and other legislation designed to appease rural interests who needed improved farm-to-market roads.
How wonderful it came to be that a gravel road stretching toward a county seat was designated with a letter and taken over by the commission with its promise to upgrade and maintain until the end of time. Missouri wouldn't be in this mess if somehow all 114 counties and the thousands of cities, towns, and villages contained therein could come up with the dough to allow MoDOT to concentrate on the numbered pavements like I-70 and U.S. 63.
It's a nice thought, but it ain't gonna happen.
While hands are being wrung in various quarters, frustrated by this latest in a string of failures to properly fund Missouri's enormous network of roads and bridges, let's allow the initiative petition writers to have a go at this. Write propositions and let the voters have a go at it.
Soon. Very soon, we hope. And let's have someone in the state legislature come up with a different way to sustain and fund the state highway patrol.