Illustration by Kevin Schultz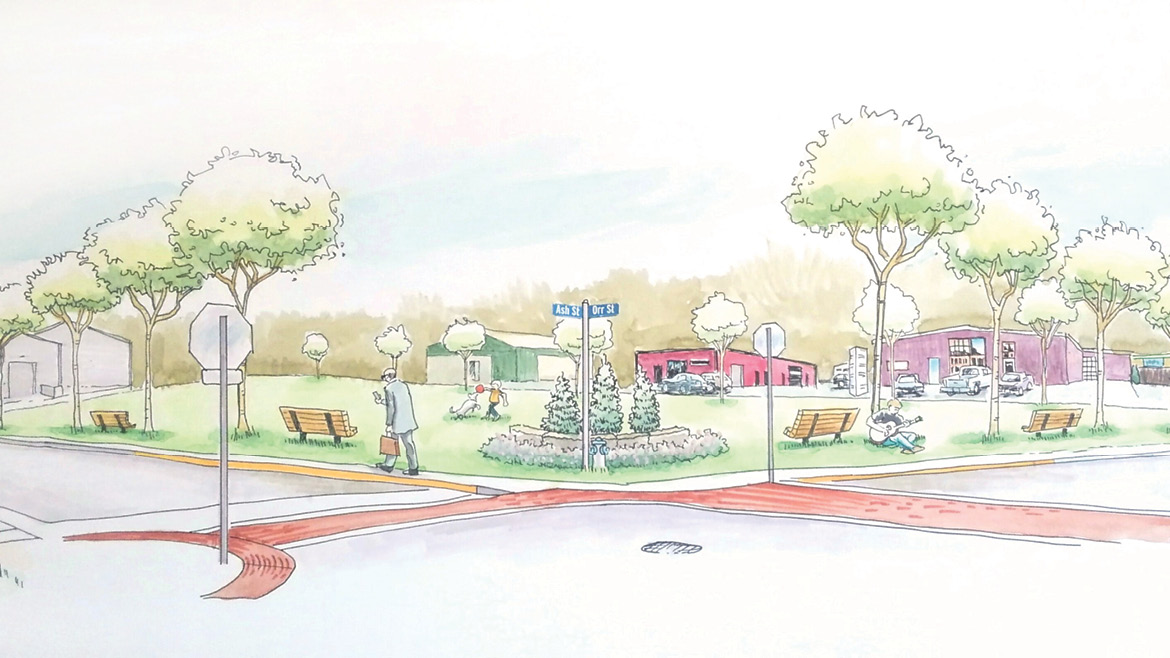 Dear Editorial Staff:
The April 2019 article "A Promising Property," on the derelict Ameren lot, was a much-needed, informative primer on a decades-long blight in our neighborhood. Thank you for devoting the time and space to reanimate the progress in the public's eye.
The businesses, residents, and board of directors of the North Village Arts District have long desired the City of Columbia's acquisition of the vacant lot for a future green space. Our members and organization have worked collectively and individually toward this goal, and we are resolute in working with city council, the parks and recreation department, and the community to ensure a shared green space improves the currently blighted aesthetic of the block. The cost effectiveness of a park not only increases the quality of life in a historic and culturally rich neighborhood devoid of public natural areas, but it also mitigates the long and problematic history of the abandoned lot, literally and symbolically.
The tonal narrative of the article, however, indicates that further clean-up is required for use as a park or green space. Yet, as Chris Cady was quoted, "The property is considered safe and, if an entity like the city was to purchase it, no further certifications would be required." Councilman Trapp is quoted as saying, "an uncertain, expensive process to try to get it cleaned up . . . beyond a surface parking lot." That statement is both true and false. To commercially develop the property would be expensive, but a green space requires no additional clean-up and makes the lot ready to go as-is, at a much lower investment. To correct Mr. Trapp's narrative: The environmental clearance is already present for a green space.
The quote of a pre-cleanup letter from our own board is also misrepresented. We do not advocate for the additional cost of clean-up, but for the city and our organization work with Ameren to secure the eyesore — complete with its "environmental covenant"— and move forward with a park. Again, no additional clean-up is required. The depth restrictions that stand make it an exemplary choice for beautifying our former industrial railway neighborhood with a park for occupants, business or residential.
The very real conclusion of the CBT article is that Ameren must first put their unused property up for sale before the city's right to refusal is addressed. We would like to see more public interest in holding Ameren accountable for a whole city block that is in disrepair and for an aversion to commerce. It would be in their best interest to sell so we may continue building our creative neighborhood for the public to enjoy.
Our singular, long-held goal is a green space in a downtown neighborhood with limited park availabilities. Pictured above is a rendering of the possible park for the Ameren property. It's an illustration by Kevin Schultz, dating back to about three years ago. Its replication is on display at various businesses throughout the North Village Arts District; tour the First Friday Art Crawl and you're sure to spot them.
Hopeful for the future,
North Village Arts District Board of Directors
Kenneth Greene, president
Anna Meyer, treasurer
Tootie Burns, secretary
David Elman
Joel Sager
John Ott
Lisa Bartlett
Shannon Webster