Volkswagen Test Drive – The Winner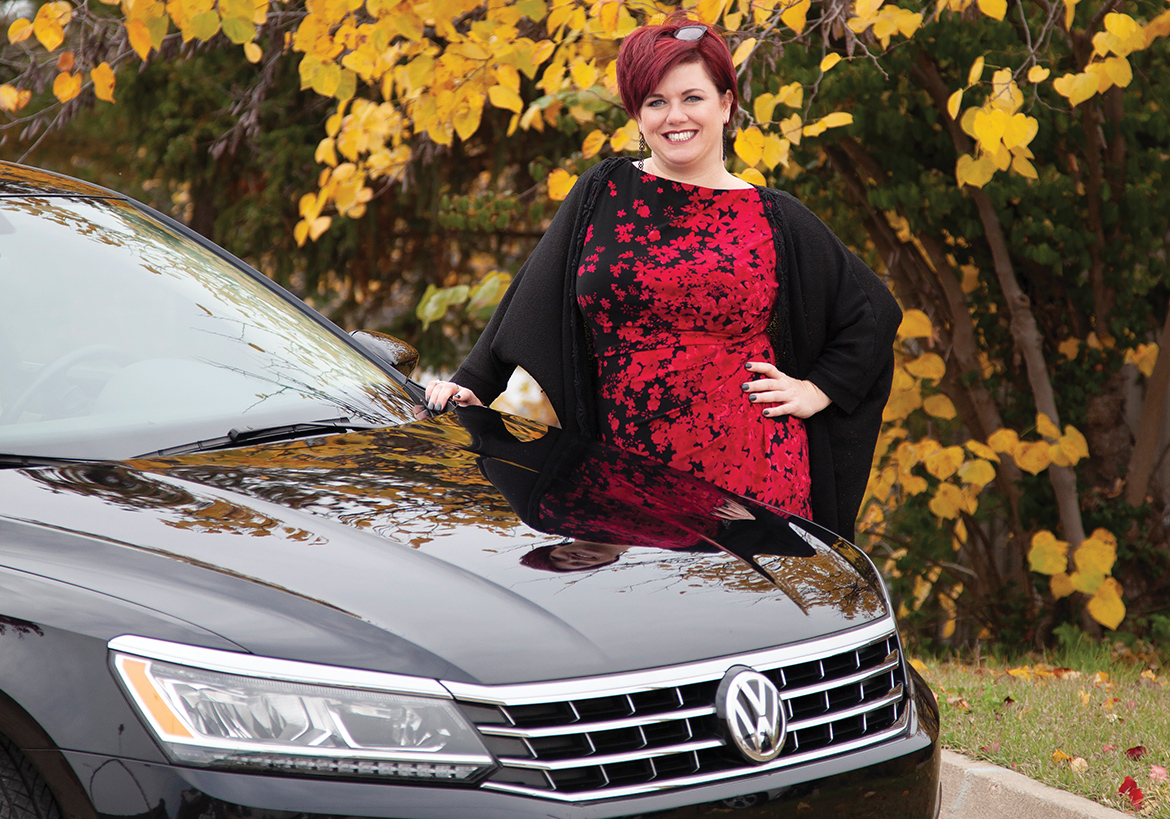 I love my old car. I mean…I REALLY loved my car. I drove a 2012 Volkswagen Passat V6 SLE. This year I turned 40 and Dani hit 176,000 miles. I decided that it was time for me to consider getting a new car. This decision came with a fair amount of angst for me as I decided what to do. I mean, how does one replace the perfect car? As a professional problem solver, I decided to create a rubric to measure my new car choices against to see how they fit me. Here's what I came up with.
Volkswagen:
This is an easy one. It has to be one. I'm a diehard, loyal fan. Dani has been mechanically sound for all of her 176,000 miles.
Parkability:
During the course of doing my job as President of The Business Times Company, I spend a significant amount of time downtown. I can parallel park Dani in just about any space on the first try. Being a size that enables me to still do this is a must.
Sass:
Let's face it. I need a certain level of spunk in my car to match the spunk in my spirit. Not only do I need this aesthetically, but I need it with speed and pep.
Gas Mileage:
Lastly, I drive from Boonville to Columbia every day for work. This means that I need my gas mileage to be efficient. I don't want to sacrifice financial efficiency for sportiness.
In addition to this scorecard, I had the best partner in this process with Joe Machens Volkswagen. They were committed to helping me find my next car and letting me take my time doing it. Over the course of the last several issues, I reported back on my test drives of new vehicles from Joe Machens Volkswagen and how they measured up against my rubric. Now, I've made my selection!
Final Test Drive
2018 VW Passat SEL V6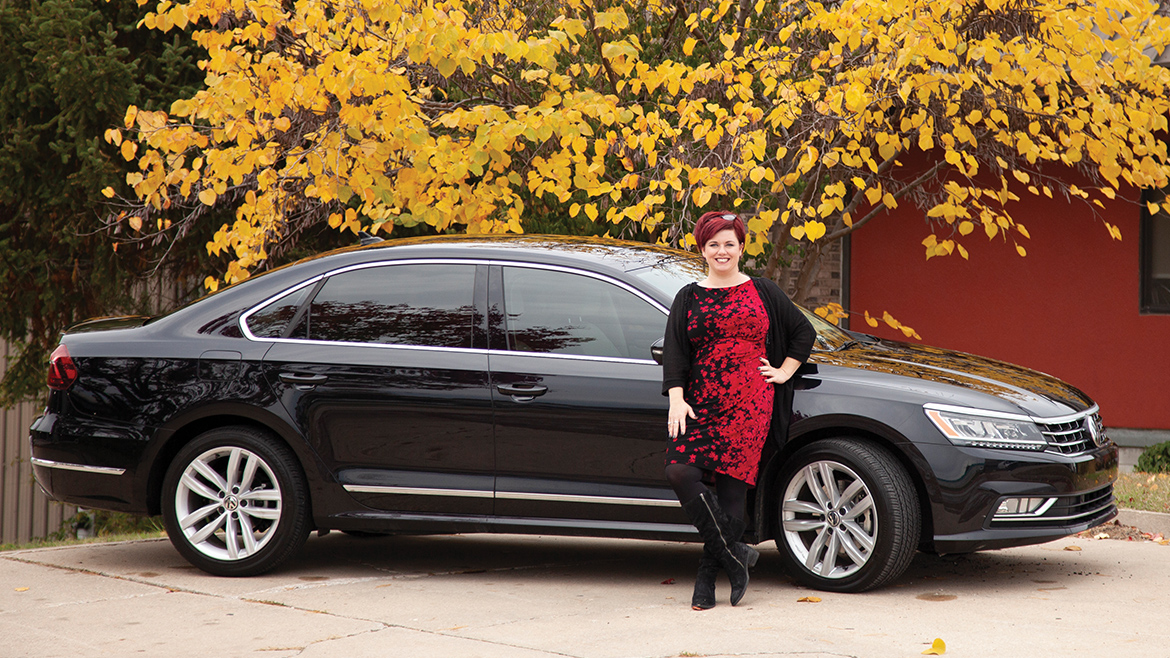 It's time! I finally get to reveal what I've decided on as my 40th birthday present to myself. I bought a 2018 VW Passat SEL V6! I'm so in love with this car. Let me tell you how the journey began.
I brought the GT I test drove for the last issue back to the dealership and told Murali that while I really liked it, I didn't feel the sporty version was for me. I was married to the luxury the SEL had as well as the V6 model. The challenge was that the 2018 model year was almost over and the 2019 ship dates hadn't been set yet. In addition to that, the Passat SEL wouldn't be offered with the V6 in 2019. True to Murali's dedication to amazing customer service, he put out a nationwide search for the car I had my heart set on. After a few days, he called me to say they had found the only two left and one was exactly what I wanted – in Kentucky. He promised to put her on a truck and have her to me within the week. When Murali called me to say she was here, I immediately dropped what I was doing and drove up to the dealership. It was love at first sight.
Here's what I found:

Volkswagen:
I mean, we've all come to expect this, right? Check.
Parkability:
I have always taken pride in the fact that I'm a pretty great parallel parker. Now, I can do all of my previous amazing work and more with Park Assist. Parking this car is a piece of cake! The cameras and sensors that show every angle of my car have really helped me more efficiently navigate downtown.
Sass:
With the beautiful, shiny deep black pearl exterior and luxurious corn silk beige leather interior, I found my new car. She is beautiful! I opened all the doors, sat in all of the seats, felt all the leather, and admired the beautiful wood-grain interior. The sunroof was smooth and silent. The infotainment system had all the features I needed plus many more I didn't know I'd need. The backseat not only has more than enough leg room for my adult children, but also its own set of seat warmers. My new car has rain-sensing windshield wipers, lane assist, 6-speed DSG® automatic transmission with Tiptronic and sport mode, heated power side mirrors with integrated turn signals, automatic headlights with coming/leaving home feature, LED headlights with LED daytime running lights, halogen fog lights with low-speed corner-illuminating feature, LED taillights, and 18-inch Chattanooga alloy wheels. She's drop-dead gorgeous!
Gas Mileage:
While the car is so beautiful that I don't even care, the gas mileage on this vehicle is pretty great. I drive I-70 every day and manage to do it on one tank a week. I've put 5,000 miles on her since late October already and have easily averaged between 28 to 30 mpg.

This experience has been amazing. Not only have I found the car that I absolutely love, I've also helped a couple of friends find their next car with the VW Atlas. If you ever need to know how any of the cars drive, feel free to call me. You'll find me scooting around COMO in Maeve!
Meet the Test Driver:
Erica Pefferman
President, The Business Times Company
Current Car:
Make: Volkswagen
Model: Passat V6 SEL
Year: 2012
Name: "Dani"
Color: Grey with black leather interior
Current mileage: 181,272
Favorite trip: St. George Island, FL
Schedule your test drive with Machens Volkswagen today!
1200 Vandiver Dr. Columbia, MO | joemachensvw.com | (855) 461-4061
Part 1 | Part 2 | Part 3 | Part 4
Sponsored Content