Eating, Baking, and Cooking on The Loop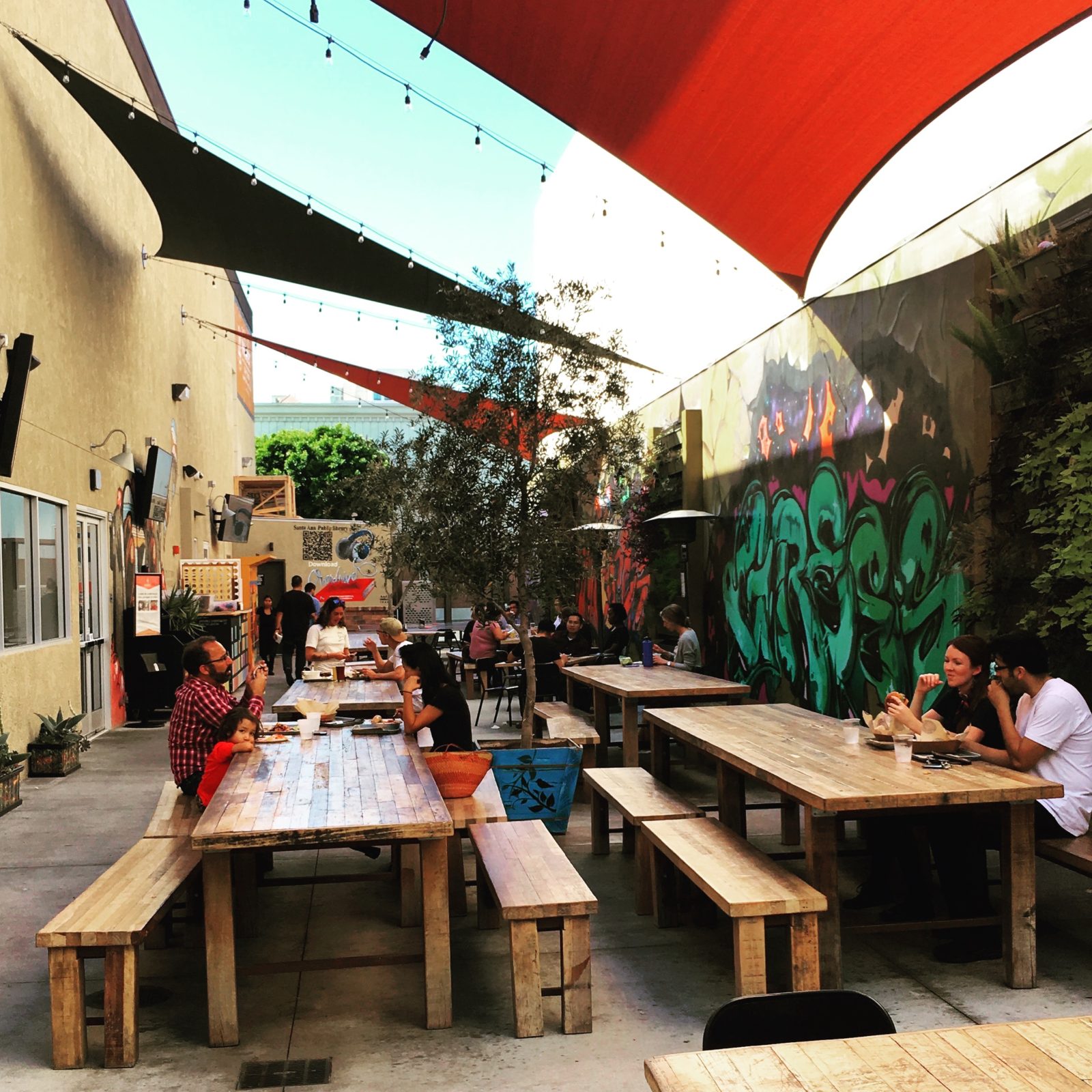 Dreaming of and planning for the food production possibilities on The Loop.
It was foodie heaven—a large commercial kitchen full of chefs bottling sauces and packaging meals.
Across the way was a row of small restaurant spaces with local offerings ranging from vegetarian to Asian fusion to Mexican. People were eating lunch at shared tables or grabbing a cup of coffee at the adjacent coffee roaster. Around the corner was a local food retailer and, best of all, a butcher shop.
This was the 4th Street Market and East End Incubator Kitchen in Santa Ana, California.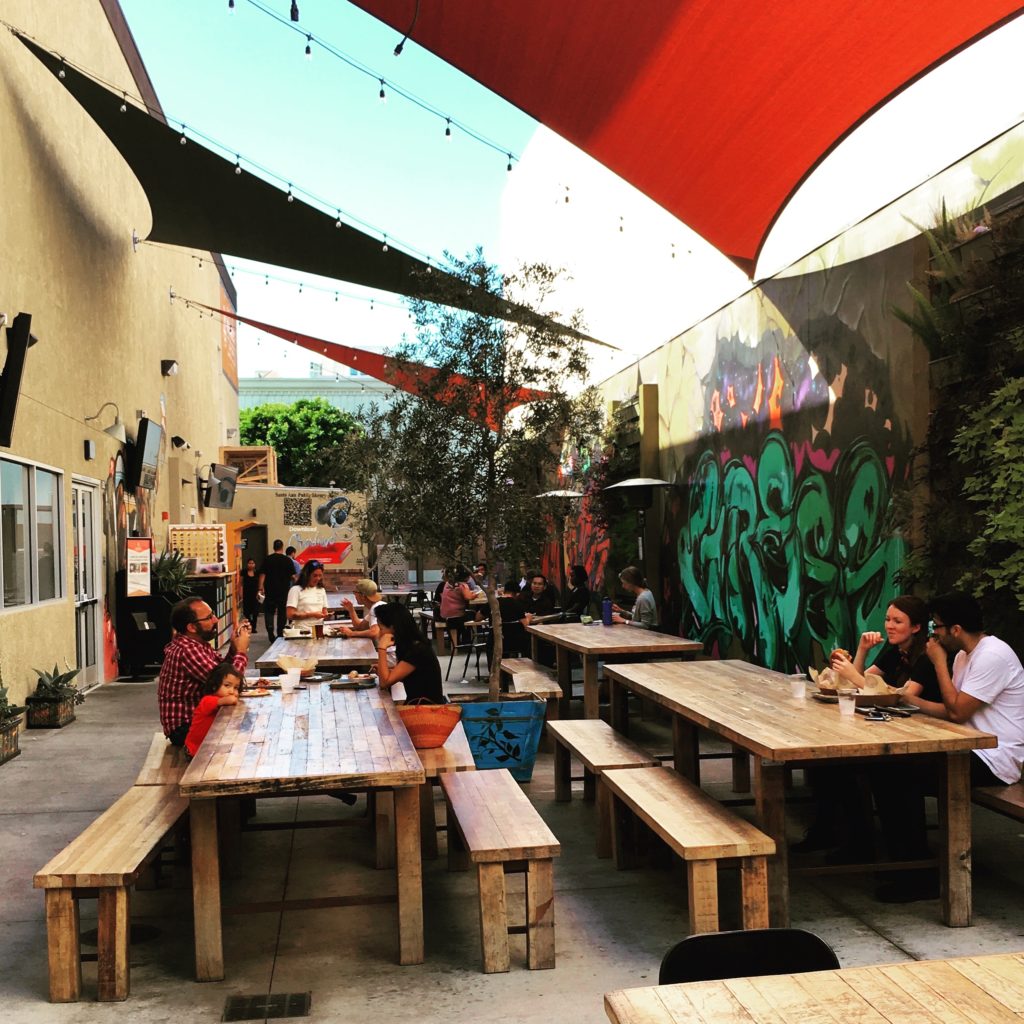 It's a for-profit space designed as an incubator for food startups: restaurants, meal services, food trucks, popups, farmers market vendors, or food production. The shared commercial kitchen rents space to startups who can't afford full-scale kitchen equipment or who need a health department certified kitchen.
The small, individual kitchens with counters serve as second-stage spaces for businesses who have outgrown the shared kitchen but still can't afford the square footage of a sit-down restaurant.
Overall, the 4th Street Market is a space with a lot of things working together—they even have a room for cooking classes that's camera ready for chefs who produce demonstration videos for YouTube.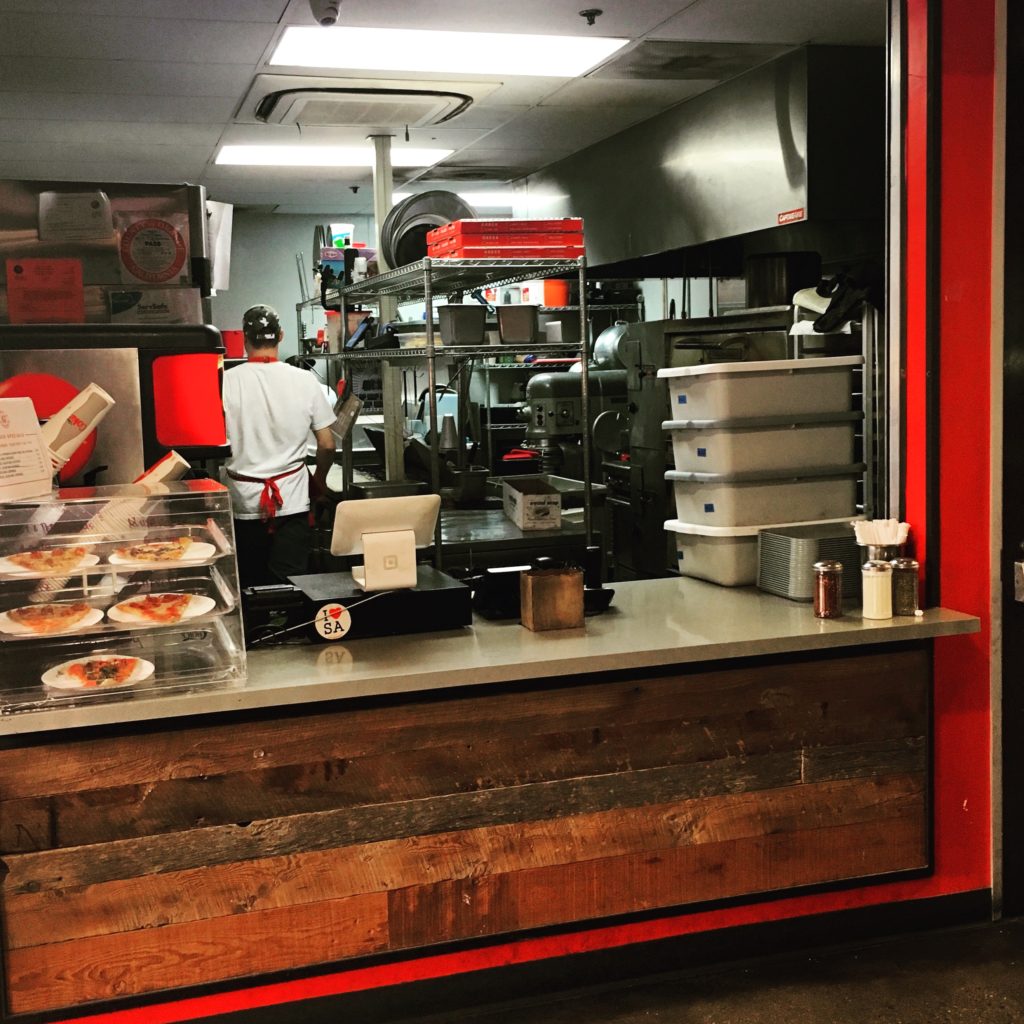 Even better, this space provides a needed gathering space for people who work or live in the area—and it's not just for lunch. Live music plays on the weekends, an outdoor patio is strung with lights, and there's a crate full of tabletop games to encourage patrons to linger.
As part of our small-scale manufacturing grant, I've been talking to local makers and producers to find out what resources they need to expand their business and be located on The Loop.
Columbia has experts in textiles, printing, woodworking, and more, but by far the most common is people in food production. Whether it's roasting coffee, fermenting kimchee, bottling BBQ sauce, or making tortillas, it seems everyone has a favorite recipe they'd love to share with others.
The Columbia Farmers Market supports local value-added products—after all, a farmer makes more on a jar of kimchee than a head of cabbage—and the planned farmers market pavilion will eventually have a first-stage commercial kitchen. However, we may need to start thinking about ways to provide more space for these startups, including affordable second-stage space where some costs are still shared and we can help mentor and market their businesses.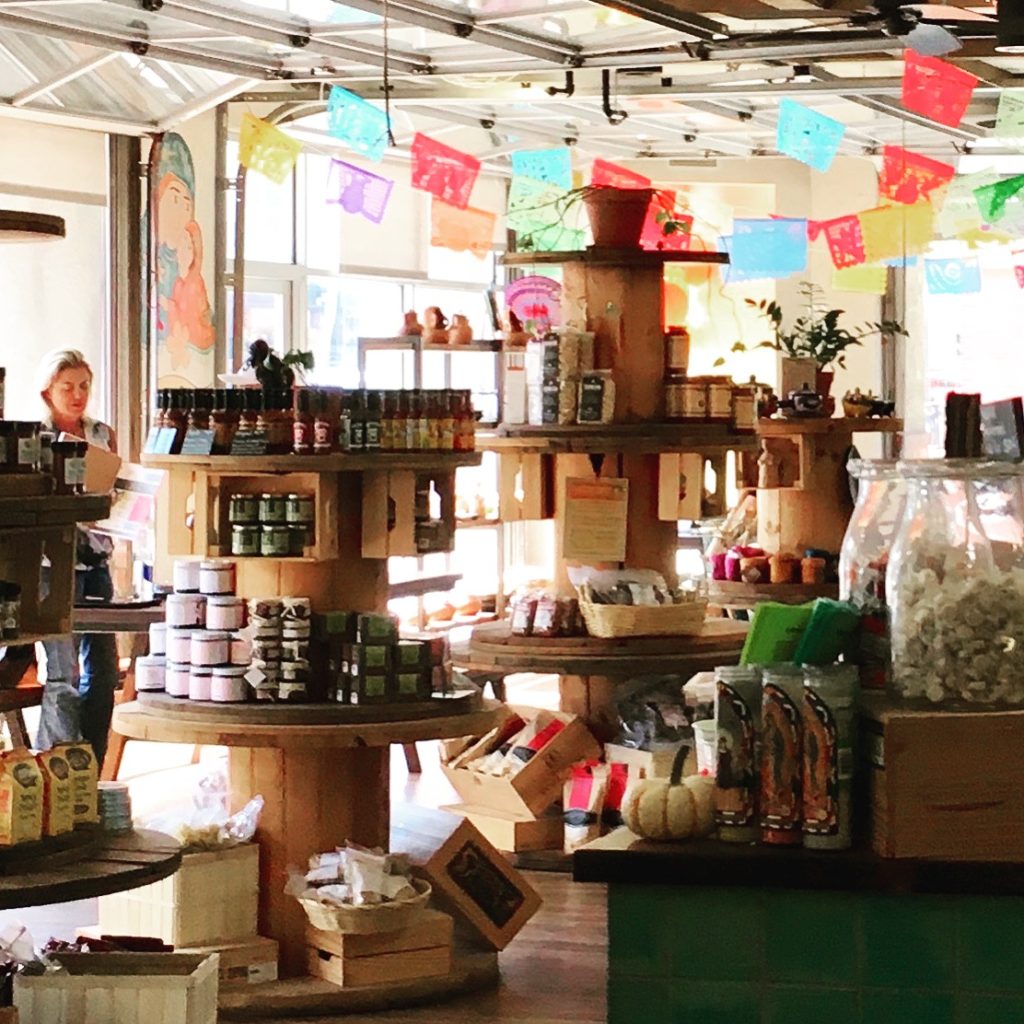 The Loop CID is still in the middle of a nine-month planning process, so it will be interesting to see what recommendations our consultants may have regarding food production. But just imagine what a difference it could mean to the Business Loop. If we could help incubate food startups, we could increase the number of local restaurants on the corridor, offer talented people a path to business ownership, create new jobs within walking distance of neighborhoods, and solidify Columbia's growing reputation as a local food mecca.
We're still in the planning process, so we encourage any makers out there—whether it's food, furniture, or felting—to visit our COMO Makes website, learn about the program, and sign up on our Makers Registry. We'd love to have you making things right here on The Loop