Kevin Crane, Circuit Judge, Circuit 13 Division 3
photo courtesy of Kevin Crane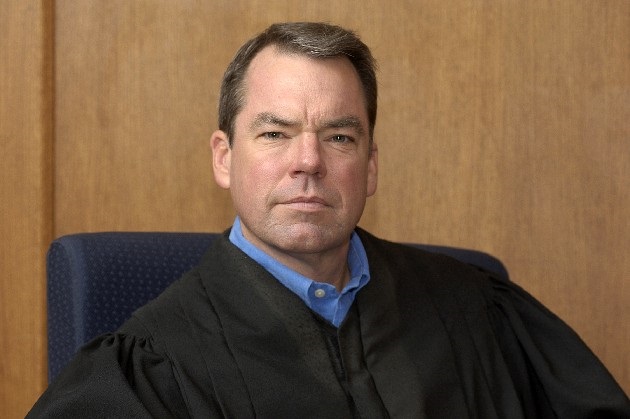 Bio:
I was born in 1961 at Boone County Hospital to Laura Pace Crane, a librarian, and Thomas E. Crane, a rural letter carrier. I graduated from Rockbridge High School and then attended MU and MU Law School, graduating in 1987. I'm married to Lesley, and together we have four children and two stepchildren.
Professional experience:
Assistant Attorney General 1987 to 1990. Assistant Boone County Prosecutor, 1990. Boone County Prosecutor, 1993-2007. Presiding Judge 13th Judicial Circuit (Boone and Callaway Counties), 2007 to present.
Years lived in Mid-Missouri:
I've lived in Boone County my entire life. I'm the seventh generation Boone Countian. My second home is Harrisburg because it's close to my farm.
Cups of coffee in the morning:
I can handle one cup of black coffee, but only in the afternoon.
What does a Saturday morning spent in Mid-Missouri look like?
It's spent either with my wife at the farm or trying to figure out a reason to get up there.
Why should citizens vote for you?
I'm the only choice you've got for Division 3.
If re-elected, how will you fight for businesses?
If re-elected, I'll continue to be fair and follow the law and common sense in my rulings whether it's a small business or big business.