November: Briefly in the News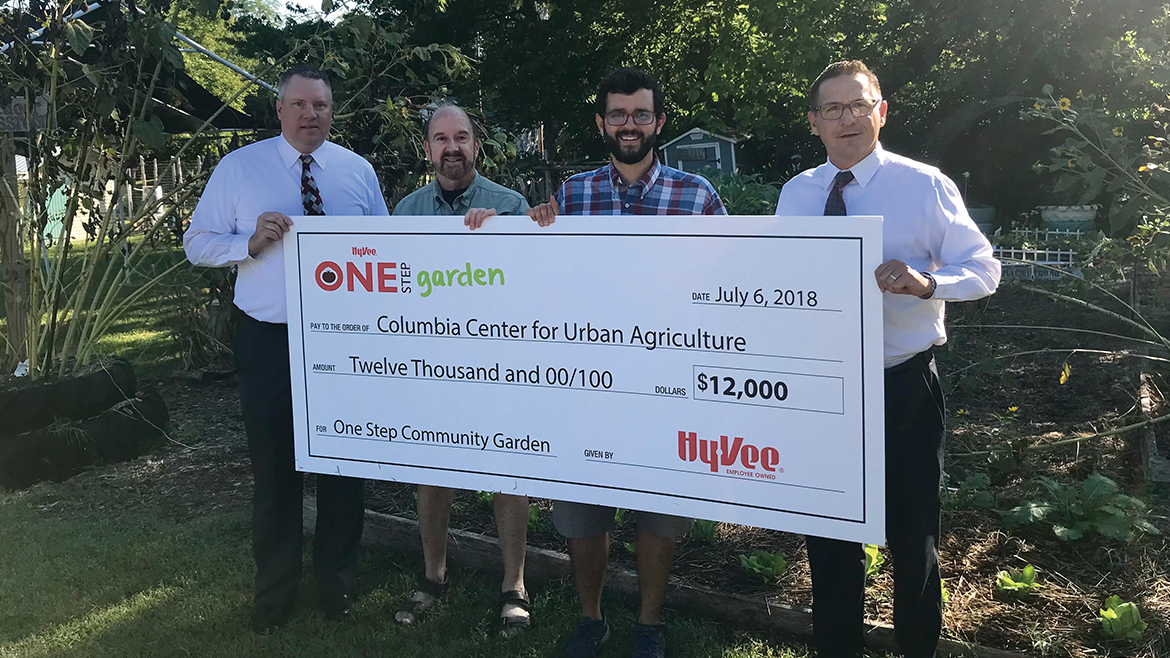 HY-VEE AWARDS GRANT TO COLUMBIA CENTER FOR URBAN AGRICULTURE
Hy-Vee Inc. presented a check for $12,000 to the Columbia Center for Urban Agriculture community garden project as part of the Hy-Vee One Step program. The One Step Garden Grants are used to purchase seeds, plants, garden tools, and food preservation equipment for community gardens. Hy-Vee's One Step program uses a portion of the proceeds from the sale of earth-friendly, everyday products to benefit local and worldwide charitable causes.
CONSTRUCTION MILESTONE FOR RESEARCH FACILITY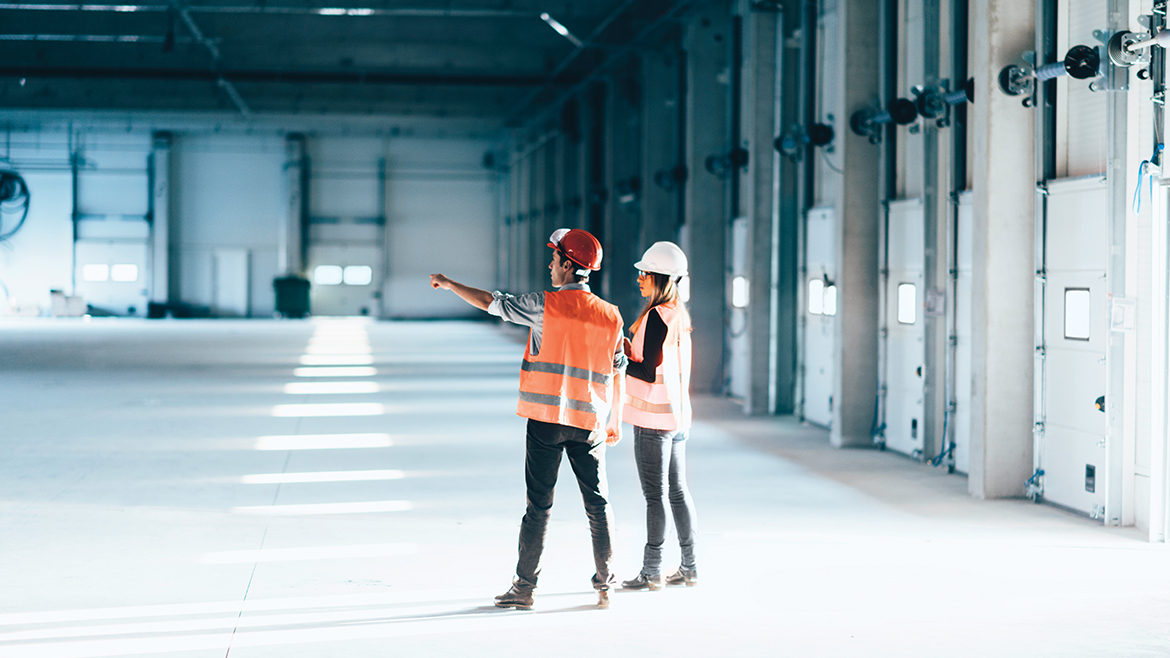 MU's plant science research department celebrated a key phase in the construction of a new facility that will expand resources for researchers across campus. The $28.2 million facility will enhance the campus's plant biology programs through a major expansion of state-of-the-art research greenhouse and plant growth chamber facilities with controlled lighting, temperature, humidity, and carbon dioxide environments. The project is expected to be completed by April 2019.
"MU is already well known throughout the world for its plant science research, and this facility will further expand our cutting-edge resources that are helping our scientists address global hunger issues." — Mun Choi, UM System President
COLUMBIA COLLEGE NAMES NEW SCHOOL OF BUSINESS
Columbia College announced that, in recognition of a gift to the school, the new business school will be named the Robert W. Plaster School of Business. The facility will include state-of-the-art classrooms and an event space on the first floor as well as three floors of residential living area for 150 students. The mission of the Robert W. Plaster Foundation is to promote expanded educational opportunities, pride in America, and belief in the free enterprise system for the benefit of America's youth through named capital projects.
JOBFINDERS EMPLOYMENT SERVICES RECOGNIZED
JobFinders Employment Services was ranked No. 4569 on Inc. magazine's Inc. 5000, a prestigious ranking of the nation's fastest growing companies. The list represents a unique look at successful companies within the American economy's independent small business segment. JobFinders is one of the most recognized names in staffing throughout Missouri. They provide cost-effective staffing services to clients while also providing career opportunities to job candidates.
COLUMBIA CONVENTION AND VISITORS BUREAU WINS AWARD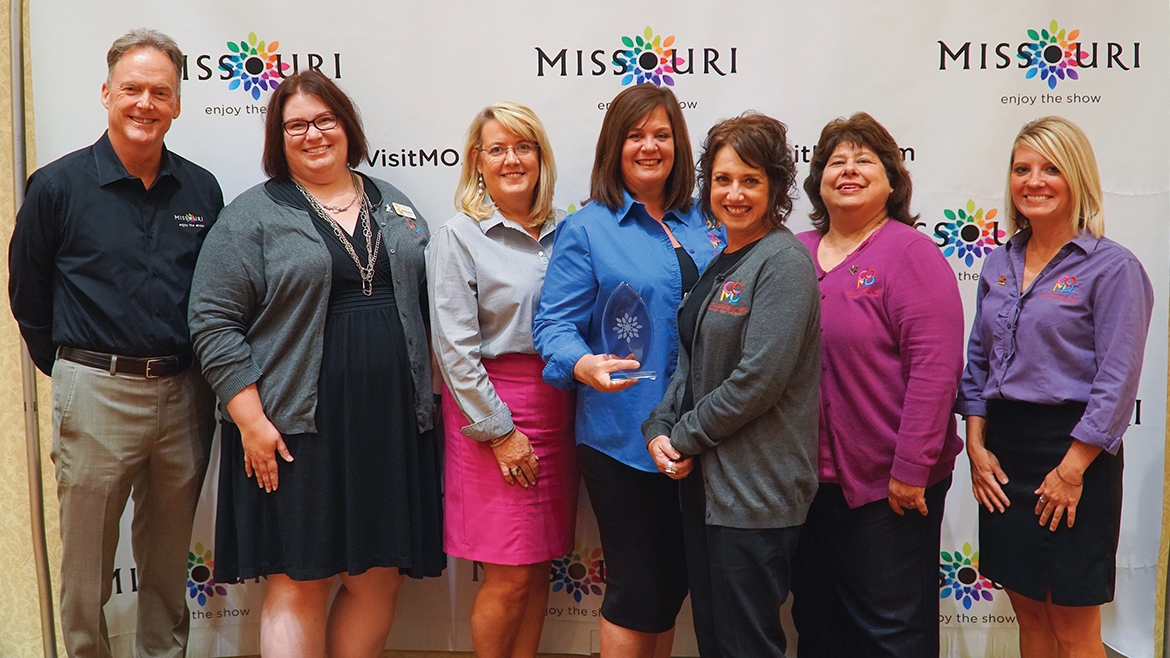 The Columbia Convention and Visitors Bureau won the statewide Hospitality Award during the annual Missouri Governor's Conference on Tourism. Columbia received the honor for its Certified Tourism Ambassador Program. The award is presented annually to a business or organization that supports and promotes Missouri tourism. This can include involvement in the Division of Tourism's projects, providing publicity for Missouri attractions and events, or making an extra effort to ensure travelers enjoy their time in the state.
OATS GRANT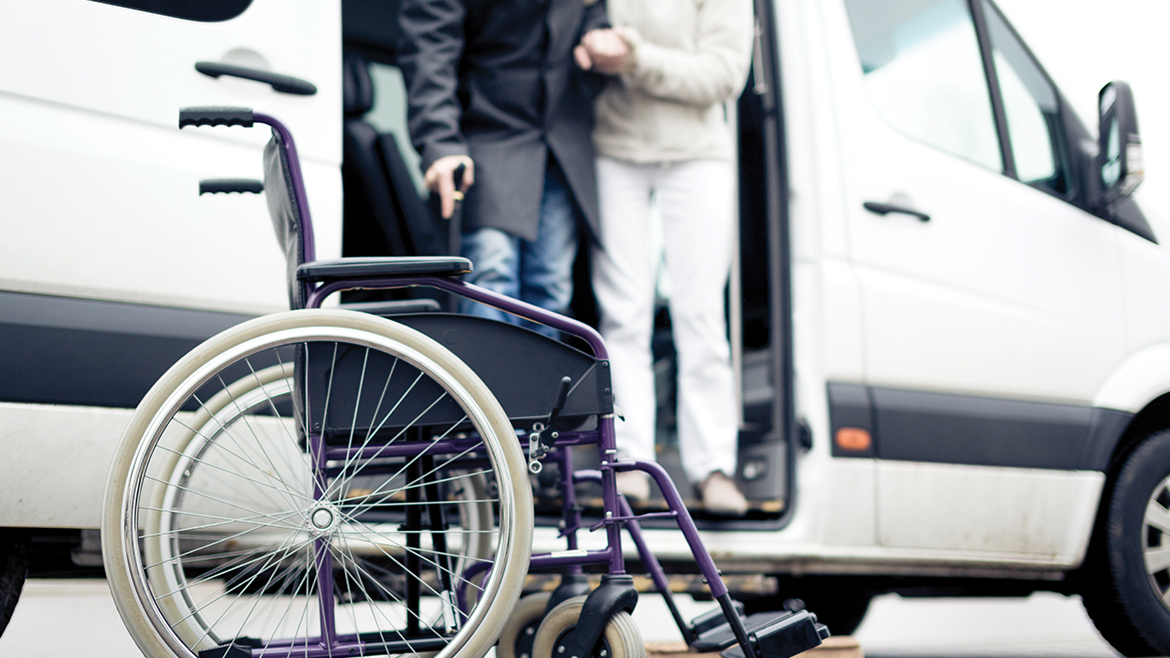 OATS, a Missouri-based nonprofit transportation provider, announced that it has received a grant from Boone Electric Community Trust totaling $20,000. OATS will be using these funds as the local match toward the purchase of two new mini-buses for Boone County residents. Seniors and people with disabilities use these buses to get rides to work, medical appointments, and other places to meet their daily living needs.
"We are grateful that organizations like the Boone Electric Community Trust are dedicated to giving back to the communities they serve. Last year, we provided 1.5 million trips and covered 15.6 million miles." — Dorothy Yeager, Executive Director, OATS