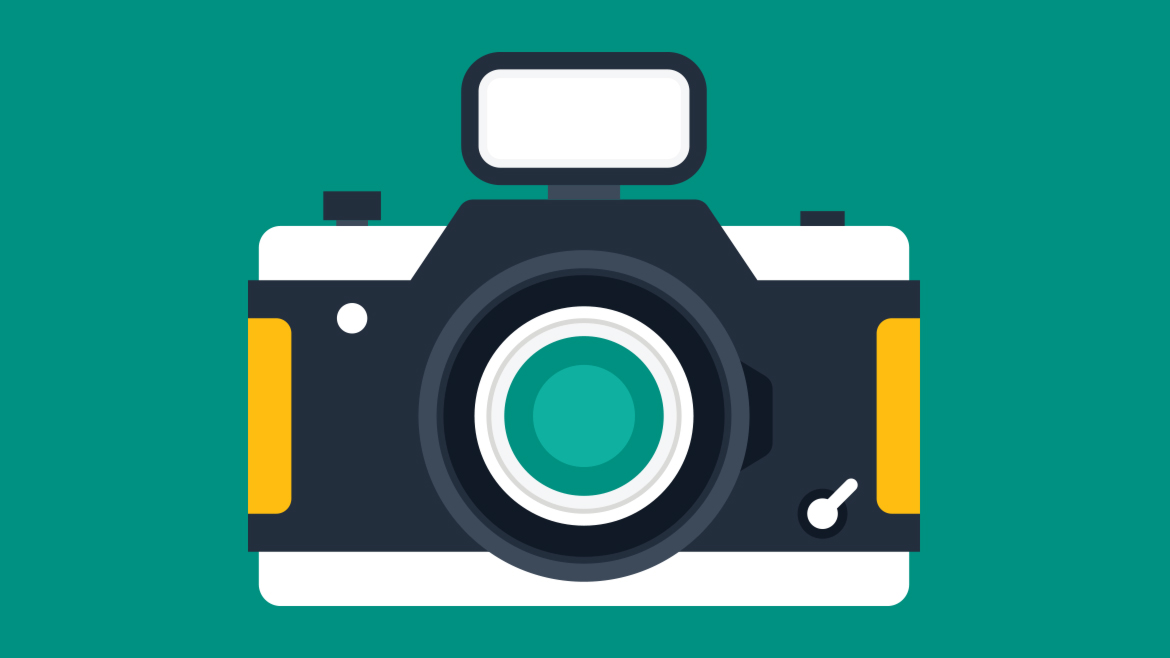 In the past, it was popular for businesses to feature stock photography in their marketing. While stock photos still have their place in the design world, I generally suggest that my clients use real imagery. And what I mean by real imagery is photos of your office, your people, your clients, and your world.
Stock images may seem professional, but they only represent the concept of a business (as opposed to your real business), which means the fastest way to differentiate your business from others is using images of your company instead of the happy, glowing stock people. "There was a time when businesses could get away with using stock photography, but that time has passed," says local photojournalist turned commercial photographer Dan Gill, owner of Dan Gill Photos. "People make and share their own content on Instagram, Facebook, and YouTube. They know, now more than ever, when something is real or not. This is a great opportunity for us to show future and current customers, 'You are real too.'"
Quality photos make your business stand out from the crowd and entice visitors to stay on your site or read your ad, which ultimately leads to sales. "The average consumer's attention span is getting shorter every day," says Carl Neitzert, of Creative Photo, the second generation owner of the 25-year-old Columbia photography business. "The mind needs to be stimulated, and boring, poorly captured photos are not going to get anyone's attention. Cardinals baseball games are a great example. During the commercial breaks, you'll see a night-and-day difference between a beer commercial and a St. Louis area car dealership commercial. Obviously, there are budget differences, but quite often, it appears local businesses put little to no effort into their content."
Access to photography has evolved with technology. I remember when I used to conserve my film for just the right photo — now I take photos on burst mode to make sure I don't miss the right moment. Photos are how people tell their stories. Facebook places importance on images when showing posts to viewers and amasses 300 million photo uploads per day, according to Gizmodo.
"Photography is an art, and lots of people can do it as a healthy creative outlet. That's great for our minds and our communities," says Casey Buckman, owner of Casey Buckman Photography. But while photography is a daily hobby of the masses, quality marketing photography is still scarce.
"I cannot say that I have seen a drastic increase in the use of professional photography recently," Neitzert says. "What I have seen is an increase of technology usage with less-than professional results. The camera technology has evolved and advanced, but the average camera operator has not."
Buckman says the industry is flooded with well-intentioned creative people who don't yet have the equipment, experience, or both to produce professional-quality imagery. "That said, 'pro-level' is to each their own," he says. "After all, we're all artists and have something to offer. It's a matter of what businesses are willing to pay for and what they'll be satisfied with."
Both Buckman and Neitzert have tracked an increase in their B2B photography clients recently. They attribute the uptick to the maturity of their companies, but this also signals that business owners are turning to professional photographers to get the job done. Working with a professional can save you time and provide more consistent results, and they're "also going to be able to work with the marketing director to make sure that the final product is in tune with what the original vision was," Neitzert says.
But photographers need more than just artistic skill. As an artist and employer of artists, I can say from experience that not all of us are business-minded. When evaluating your options, consider things like punctuality, planning skills, proper equipment, communication, and experience in working under pressure.
Gill suggests taking time to evaluate the photographer's work: "Does the photographer's portfolio make your heart jump? Does it connect on a human level? Is there something about their work you love? . . . Probably the biggest question is, Do you work well together?"
If you don't have the budget for a professional, DIY photos are still preferable to no photos or stock images. Real faces engage viewers and tell your company's story. Whichever way you go, keep it consistent. Don't mix professional headshots with DIY staff photos; it's a glaring inconsistency to clients.
Neitzert says happy, smiling customers are the best subjects. Research has proven that photographs of people grab attention more than anything else. "Featuring photographs of satisfied customers in an ad will make viewers wonder why they are so happy," Neitzert says. "You also score points with your customers."
Buckman says a must-have in business is an up-to-date and well lit headshot, especially for high-price sales.
"At the end of the day, we are all communicating visually in our marketing," Gill says. "Clear, well lit pictures with good color and compelling subjects rise to the top and resonate with people. So, find someone you want to work with, and make sure their work is something you can fall in love with."