Boone Hospital Center's Heart Program Update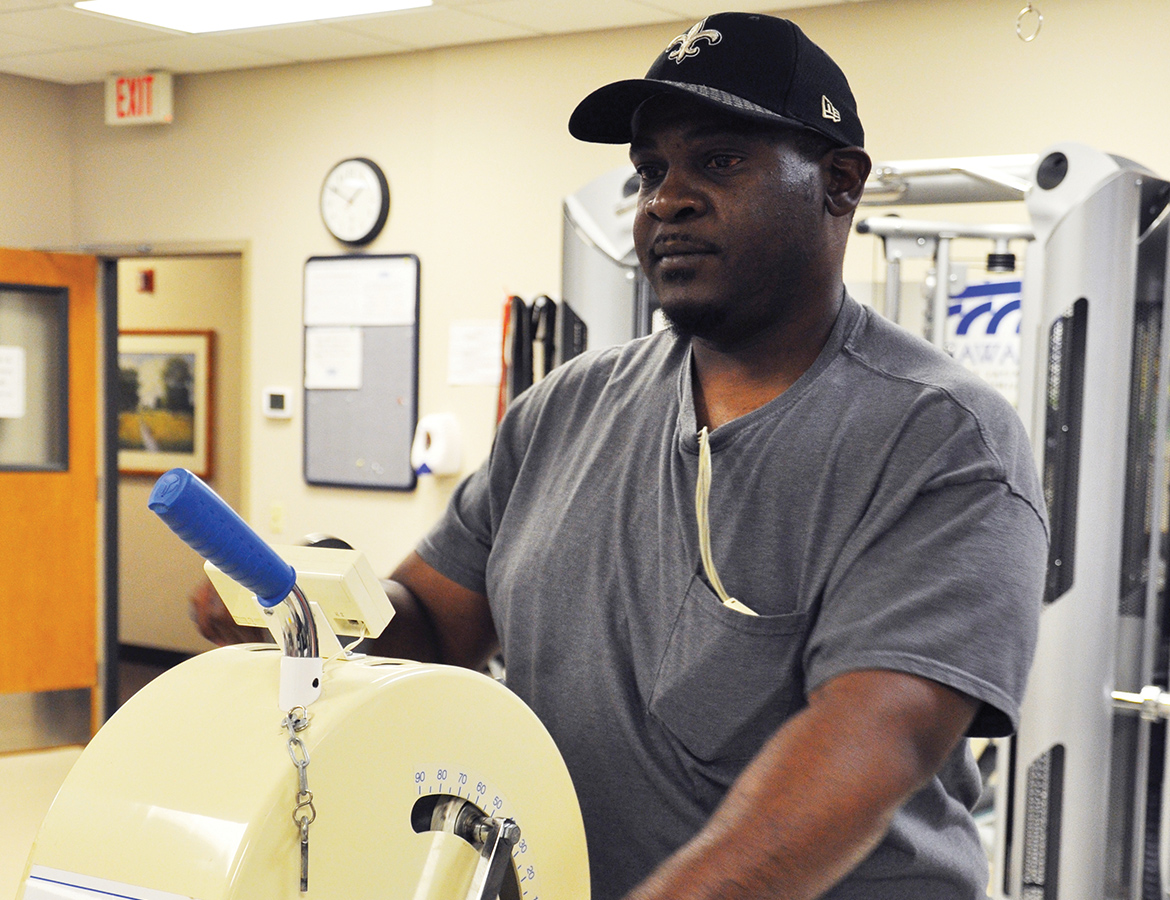 Who doesn't like to be first? Whether that's first in line, top of your class, or winning in sports, we all want to be our best and do our best. With our fourth year as U.S. News & World Report's No. 1 hospital in Mid-Missouri, Boone Hospital Center is definitely no stranger to being first — and now we have another first.
Boone Hospital and its cardiology service line continuously strive to provide excellent care for patients and the most beneficial services available. In the last month, we launched MitraClip, manufactured by Abbott, as part of our structural heart program and were the first to do so in Mid-Missouri. Now we're ready to expand on another significant aspect of our cardiology service line, our cardiac rehabilitation program. In the coming months, as the region's premier heart hospital, Boone Hospital will introduce Pritikin ICR — intensive cardiac rehabilitation — to enhance and provide the best care for prevention and treatment of heart disease.
Boone Hospital is one of 36 hospitals nationwide licensed to provide this program. We are thrilled to be able to take a proactive approach and bring this advanced comprehensive aspect to our patients and communities. Pritikin ICR enhances our cardiac rehabilitation program and extends it beyond the importance of exercise and the education people need once they've had a cardiovascular event, adding a focus on the patient's well-being, a healthy mindset, and healthy eating to improve their quality of life.
Patients who've suffered from a qualifying cardiovascular event, including heart attack, angioplasty and stents, bypass or valve surgery, angina (chest pain), or cardiac transplant, can be enrolled in the Pritikin ICR program. Patients can begin the program immediately following a heart event. Pritikin ICR is easily adapted to be completed in three to 12 weeks, depending on the patient's availability.
The 72-session intensive cardiac rehab enhances the conventional 36-session cardiac rehab, enabling a more comprehensive series of exercise, nutrition, and stress management sessions for improved outcomes. Pritikin ICR can prevent patients from returning to the hospital with another cardiac event after undergoing interventions like stents or bypass surgery. All of this is accomplished through overall lifestyle improvements.
The sessions offer a mix of exercise, individual education, and group workshops facilitated by Boone Hospital's registered nurses, exercise physiologists, and dietitians, including heart-healthy cooking classes and instruction on healthy grocery shopping and meal planning. The program is custom-designed to fit each individual's needs with personal counseling to reinforce education, provide coaching, and track the patient's progress.
By partnering with Pritikin to bring this program to our community, Boone Hospital continues to make strides to give our cardiac patients the tools and resources they need for a healthy lifestyle and a healthy heart!
Boone Hospital Center is a 392-bed full-service hospital that provides progressive health care programs, services, and technology to residents in 25 Mid-Missouri counties. The hospital was named the top hospital in Mid-Missouri by U.S. News & World Report for 2015-2018 and is designated as a Magnet Hospital for Nursing Excellence by the American Nurses Credentialing Center.