Patients at the Heart of Growth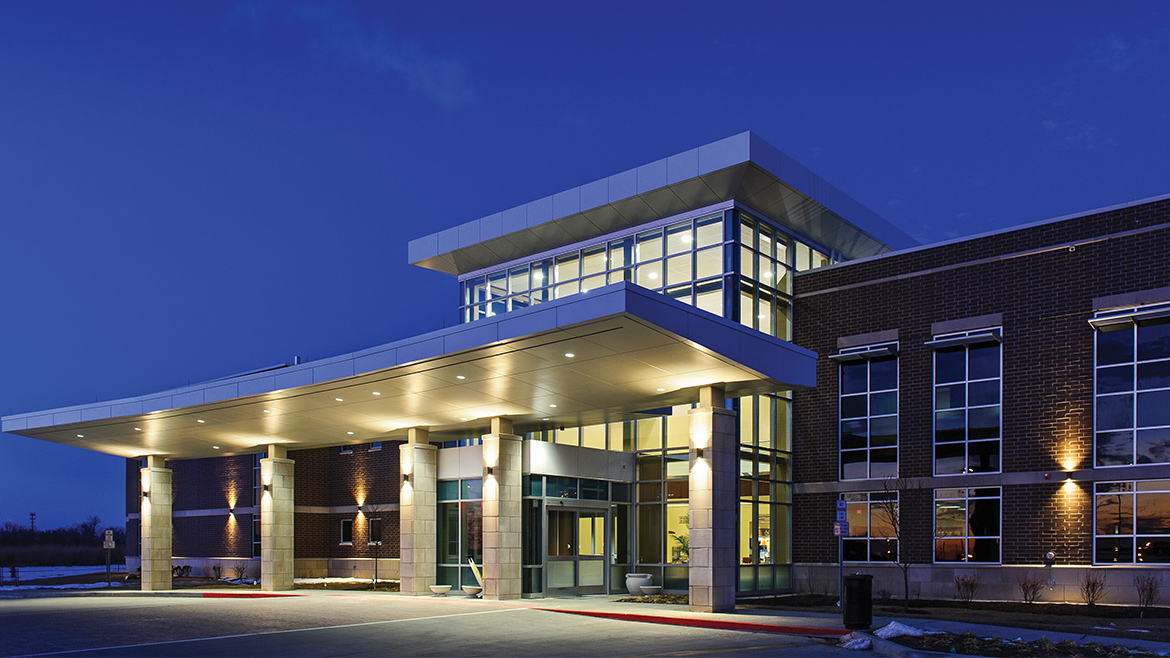 If you've lived in Columbia for even just a few years, you've seen how much our city has grown and evolved during your time here. At MU Health Care, we've been growing and evolving right alongside it. Over the dozen years I've served at MU Health Care, I've seen our academic health system expand to meet the needs of Missourians. This growth stems from our dedication to saving and improving lives, and that means we must be diligent in managing a precious commodity: space.
We're constantly striving to make the most of this valuable resource. This means modifying and renovating existing structures to maximize their use. In some cases, new construction may be necessary. We have several projects in store for 2019 and beyond that will help us deliver the best possible experience for our patients. Here's a peek into some of our major renovation and construction projects planned for Mid-Missouri.
New Primary Care Clinics
The population of northeast Columbia continues to grow, and there's a need for more access to primary care services in the area. We're planning to build a new primary care clinic near Battle High School that will enable us to better serve the community. We envision opening a 20,000- to 30,000-square-foot clinic that will house primary care and obstetric services, a pharmacy, and laboratory and radiology services.
We haven't set a construction start date, but we anticipate the clinic will open in about two years. We're also actively exploring locations for an additional primary care clinic in the southwest area of town.
A New Location for Mizzou Urgent Care
In the four years since we opened the South Providence Medical Park, the need for health care services in southern Columbia has risen sharply. This spring, we will be relocating Mizzou Urgent Care from its current home, in the South Providence Medical Park, to a new location less than a mile north.
The new urgent care will be located next door to Mizzou Therapy Services. When it opens this spring, Mizzou Urgent Care will continue to offer care and lab services for non-life-threatening illnesses and injuries. The move means we'll have additional space available for primary care services at the medical park.
University Hospital Expansions
In October 2018, we opened our newly expanded and remodeled emergency department at University Hospital. That project was phase one of a two-part project to renovate the western side of the hospital. This fall, we'll be completing phase two, which will bring 24 additional inpatient rooms for adults with medical and behavioral health issues.
When we opened our patient care tower at University Hospital in 2013, we knew we needed to plan ahead for expected growth. We left vacant space on the third and fourth floors of the tower that we could one day finish to suit our needs.
That time has come. By this summer we'll be adding six new state-of-the-art surgical suites and 25 new pre- and post-operation rooms in the patient care tower.
A New Look for Women's and Children's Hospital
We're proud to have Mid-Missouri's only hospital dedicated to women and children, and we're making substantial investments in the facility. Starting later this year, we expect to kick off a three-year effort to bring significant improvements to Women's and Children's Hospital. We have plans to give the hospital a modern and fresh look while also adding additional space to accommodate a growing demand for our services.
These and other facilities investments are guided by a master facilities space plan that serves as a road map for future construction projects. But, ultimately, our decisions are steered by the needs of our patients. As our community grows, we'll continue to put the needs of our patients at the forefront of our decisions.
Roger Higginbotham is the executive director of support services for MU Health Care.