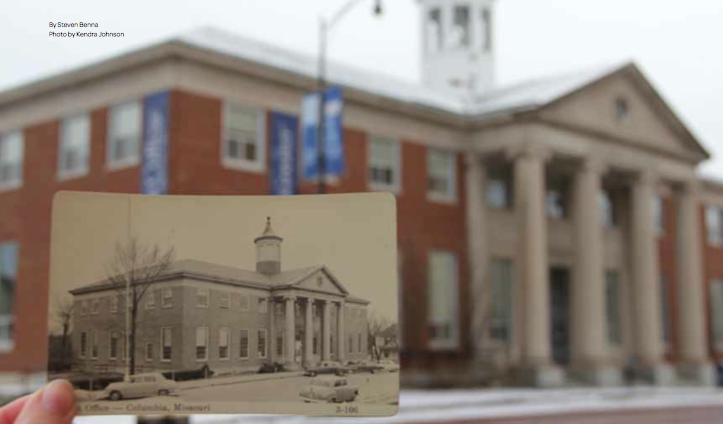 Columbia College's Federal Hall currently acts as an integral piece in the college's expansion. Federal Hall now houses the school's nursing program and online campus, but before that it was a post office, the Federal Building and the YouZeum. The building has a long history, and its name pays homage to that.
The building at 608 E. Cherry St. originally operated as the Columbia Post Office, before the post office was relocated to Walnut Street. The Columbia Post Office has been around since at least 1820, though it wasn't always located on Cherry Street.
After the post office moved to Walnut Street, the building became the Columbia Federal Building, which housed federal and governmental offices. Two murals from this building's time as a post office were moved during the building's reign as the Federal Building
One mural was moved to the City Council chambers, and the other was stored in a barn before being placed at the entrance of the Federal Building. Both murals are now located in the National Archives at Kansas City.
The structure remained the Federal Building until the YouZeum secured it in 2003. Federal funding was granted to the YouZeum in 2005, according to the Columbia Daily Tribune.
Following a decade of planning and fundraising, the YouZeum opened its doors in 2008. The $8.5 million project did not meet expectations. Although it was predicted to draw in about 60,000 visitors per year, it only averaged 18,000. The YouZeum closed in October 2010, with a total income for that year of about $250,000.
After one failed bid, Columbia College capitalized on the closing and acquired the 30,000-square-foot building that same year. Because the building has always been used for federal or educational purposes, there are no taxes and no appraised value.