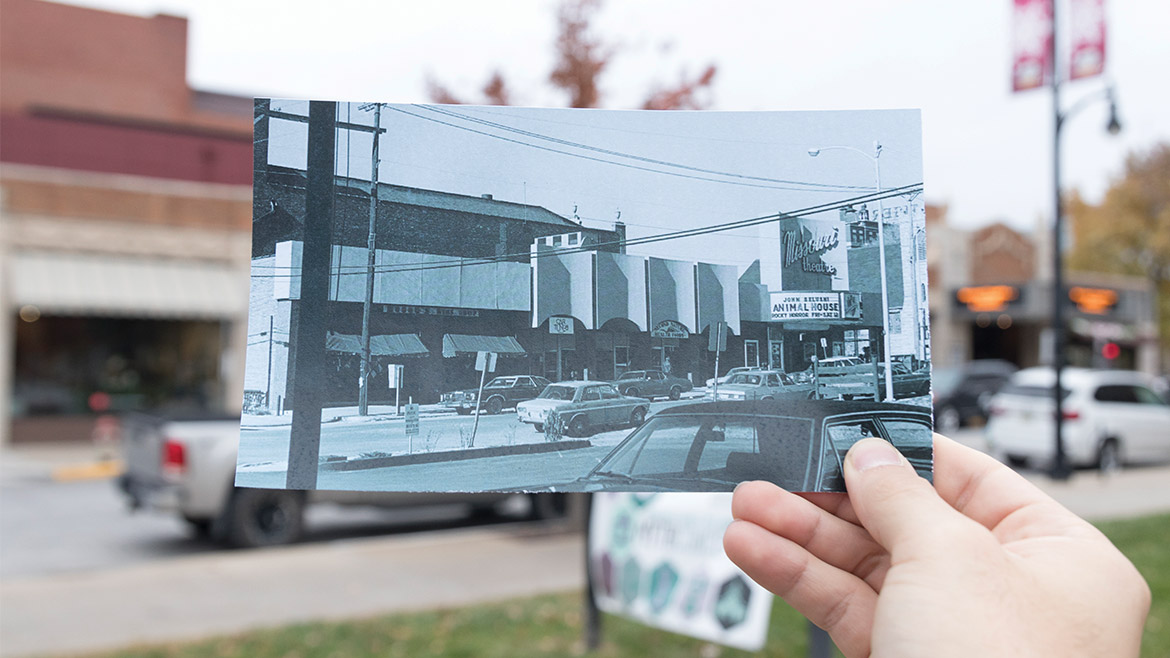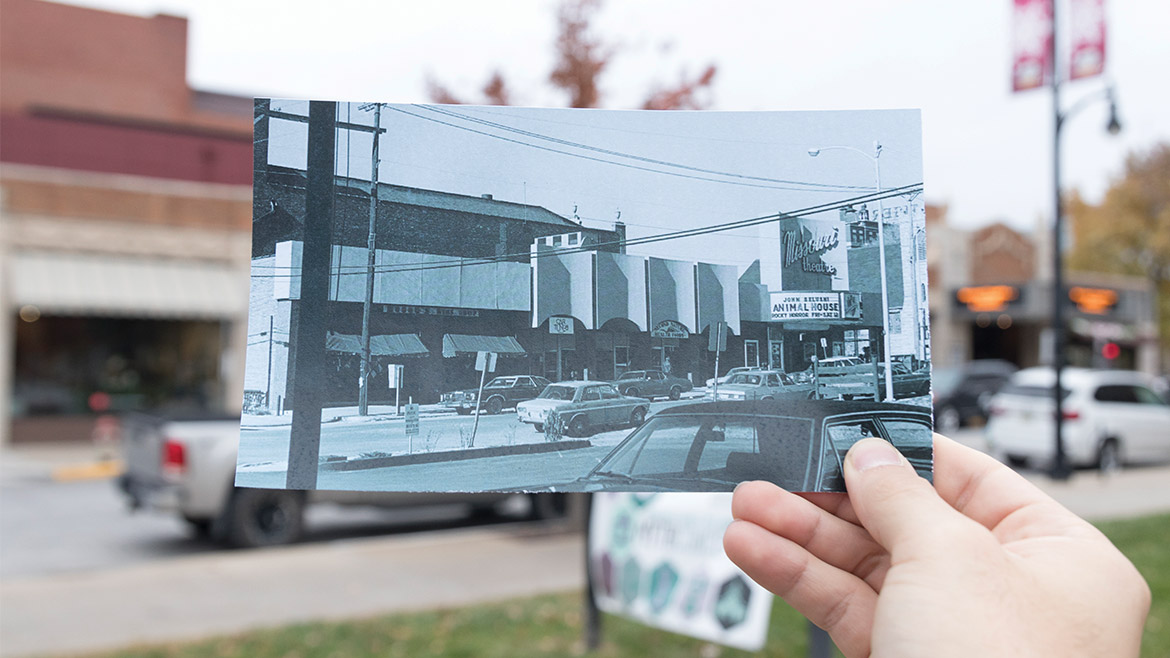 There aren't many buildings in Columbia that display the ornate baroque and rococo European styles. The most well-known is the Missouri Theatre, listed on the National Register of Historic Places and the only pre-Depression movie palace left in Mid-Missouri.
The theatre was built from January to October 1928 and was designed by Boller Brothers Architects of Kansas City. It's believed to be modeled after the Paris Opera House.
According to a 1979 National Register of Historic Places nomination form, the building originally was intended to rise eight stories and would include hotel and office space; however, the Great Depression halted those plans. According to National Register documents, J.D. Stone was the president of Missouri Company, Inc., which financed the construction of the building.
St. Louis decorator Carl Bonfig created the look of the theatre. He's also known for painting a mural of "the history of transportation" in the foyer of St. Louis City Hall.
The theatre opened on October 5, 1928 to a full house, and the opening program included the Missouri Orchestra, a Buster Keaton film, the Missouri Rocket Girls, and an unbilled, unknown comedian — Bob Hope.
Commonwealth Theatres leased the building from 1953 to 1988, according to U.S. Department of the Interior documents. According to the National Register nomination form, the president of Commonwealth Theatres visited Columbia from California and "spoke to local preservationists who urged her to continue the operation of the theatre due to the importance of its interior decoration. Since the theatre is still a money-making concern, she responded favorably to these requests."
The theatre underwent major renovations in 2007 and 2008 (it was owned by the Missouri Symphony Society beginning in 1988), including replacing seats, adding decorative plaster pieces, hanging drapes, and installing a new sound system, plus adding bathrooms and an elevator. The chandelier was restored and a near-identical pipe organ was installed.
Renovators retained much of the original design inside, like the plaster reliefs, stained glass art panels, and the Belgian marble wainscoting, according to MU's website; the university purchased Missouri Theatre from the Missouri Symphony Society in 2014. It's used for Symphony Society performances, as well as the University Concert Series and Missouri Student Association films and speakers. The National Register application says that boosters believe the theater's proximity to the university has kept it open when other theaters in town have closed.