February business and community briefs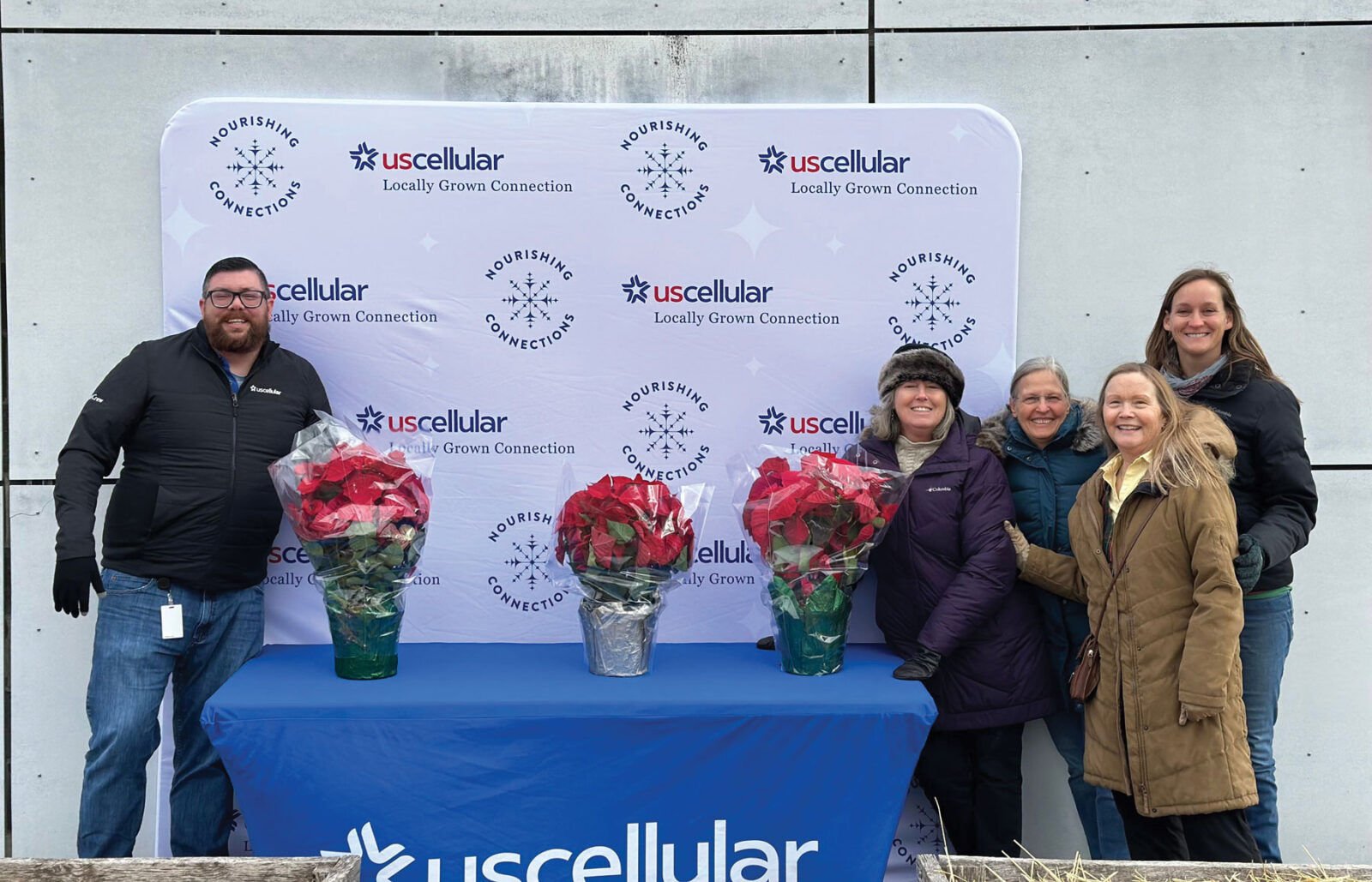 GIVING BACK
UScellular Delivers Donation to the Community Garden Coalition
UScellular has delivered a nearly $600 gift card to Community Garden Coalition, located at 711 Claudell Lane in Columbia. The nonprofit volunteer group provides support, supplies, and garden plots to community gardeners, seeking especially to help lower-income individuals, the elderly, people with disabilities, children, and others who might not be able to have a garden on their own.
"The Community Garden Coalition does so much for our community, so we wanted to fulfill their wish list and help them deliver the much-needed support they provide throughout the Columbia area," said Kelli McAllister, store manager for UScellular in Columbia. "Food has the power to connect people, and we believe every family deserves to come together, strengthen ties, and make memories this time of year."
Since 2009, UScellular has donated more than $22.6 million and technology items to nonprofit organizations across the country.
---
CELEBRATION
State Historical Society of Missouri Announces 2023 Fellowships
The State Historical Society of Missouri is awarding Center for Missouri Studies fellowships to three history scholars in 2023.
Sarah S. Jones, interpreter and educator at the Missouri State Museum in Jefferson City, has won a fellowship for her proposal, "Missouri's Post Office Murals: Artistic Expression, Local Collaborations." Brooks Blevins, the Noel Boyd Professor of Ozarks Studies at Missouri State University, has been awarded a fellowship for his proposal, "The Missouri Scenic Rivers Act and the Rise of the Rural Right." Jenny Barker-Devine, professor of history at Illinois College in Jacksonville, Illinois, has won a fellowship award for her proposed study, "'Protection for All Citizens': Civil Defense and the Problem of Evacuating Missouri's Urban Centers during the Cold War, 1960–1980."
Each fellowship award includes a $5,000 stipend. The fellowship offers an opportunity to write an article for publication in the Missouri Historical Review, a scholarly journal published by the State Historical Society. Center for Missouri Studies fellows are also invited to make a public presentation of their work.
Barker-Devine, Blevins, and Jones will hold their appointments for the 2023 calendar year.
---
Education
Douglass High School Earns Effective Teaching Recognition
Frederick Douglass High School has earned national recognition for effective teaching. The school has been awarded Level 2 certification in Marzano High Reliability Schools™. Level 2 certification means Douglass High School has established "Effective Teaching in Every Classroom," where all students learn the content and skills they need for success in college, careers, and beyond through high-quality instruction.
The High Reliability School program was created by Marzano Resources to help transform schools into organizations that take proactive steps to ensure student success. Using a research-based, five-level hierarchy, along with leading and lagging indicators, educators learn to assess, monitor, and confirm the effectiveness of their schools. This framework, based on 50 years of educational research, defines five progressive levels of performance that a school must master to become a High Reliability School. Schools must collect data and validate their performance to climb each level of the hierarchy.
Certification is determined by Marzano Resources analysts in cooperation with school data teams.
---
COMMUNITY
REDI and CMCA Award MBE Grants to 11 Local Small Businesses
REDI has announced the awardees for the 2022 MBE Grant program, in partnership with Central Missouri Community Action. Eleven grants totaling $55,000 were awarded to the following MBE businesses ($5,000 each), based on their submitted proposals:
Ginger Sims, Dimples & Rolls
Ranjana Hans, Raw Roots Turmeric
Jeremy Bass, Sr, WRM Painting & Cleaning
Darius Uhuru, Uhuru Kingdom
Jessica Woodson, Woodson & Associates
Takyra Miller, The Dancing Divas
Betty Dudley, McDudley Care
Natasha Harris, The Faith Goal CFO
Atterio Norman, America's Best $10 Shuttle
Lashunda Lane-Glasgow, A Galaxy of Stars
Giselle Ballenger, Resurfaced
---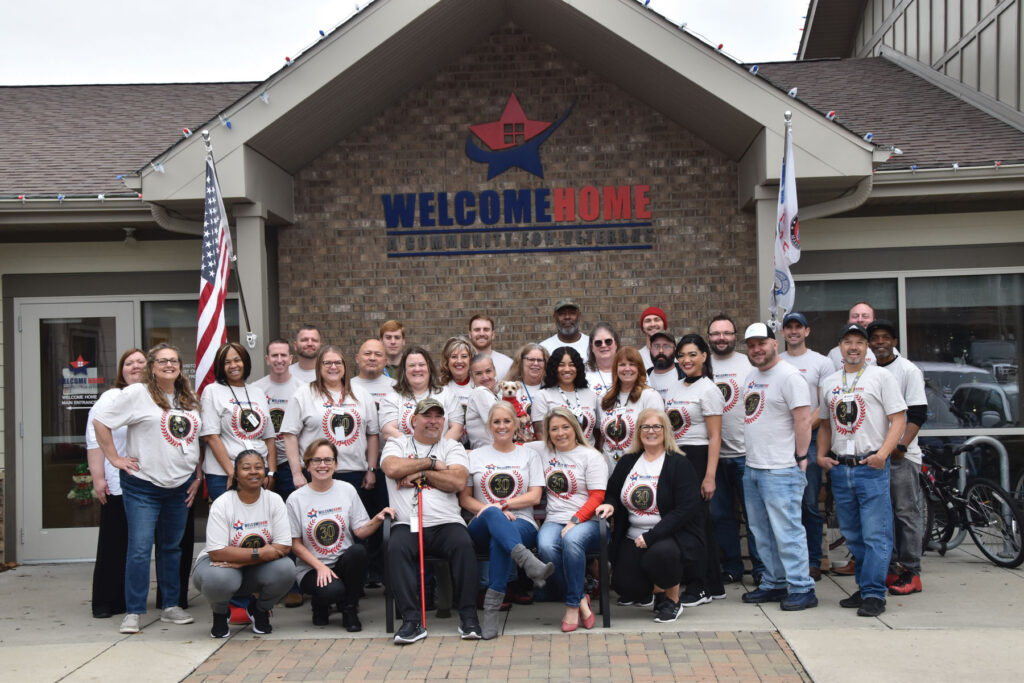 CELEBRATION
Welcome Home Celebrates 30 Years of Serving Veterans
In honor of Welcome Home's 30-year anniversary this year, staff and board members came together to celebrate the organization's milestone. Driven by the mission to honor veterans and restore their lives, Welcome Home has had a significant impact in the lives of veterans and their families around Mid-Missouri since 1992.
ounded by a group of Columbia Vietnam veterans, Welcome Home was created to support homeless veterans "who might have come home, but didn't land well," said executive director Megan Sievers.
In September 2017, after a successful $3.5 million capital campaign, Welcome Home moved into its current facility at 2120 Business Loop 70 East. The new property features 32 private rooms with bathrooms, including two family rooms and separate corridor for female veterans. On average, Welcome Home serves 350 veterans and their family members annually, with more than 10,000 of bed nights and 30,000 meals provided.
"The entire staff and board of directors takes Welcome Home's mission very seriously," said board president Jenny Lorenz-Rudkin. "We have dedicated 30 years so far and we are progressing with even greater momentum as we expand our outreach, resources, and results."