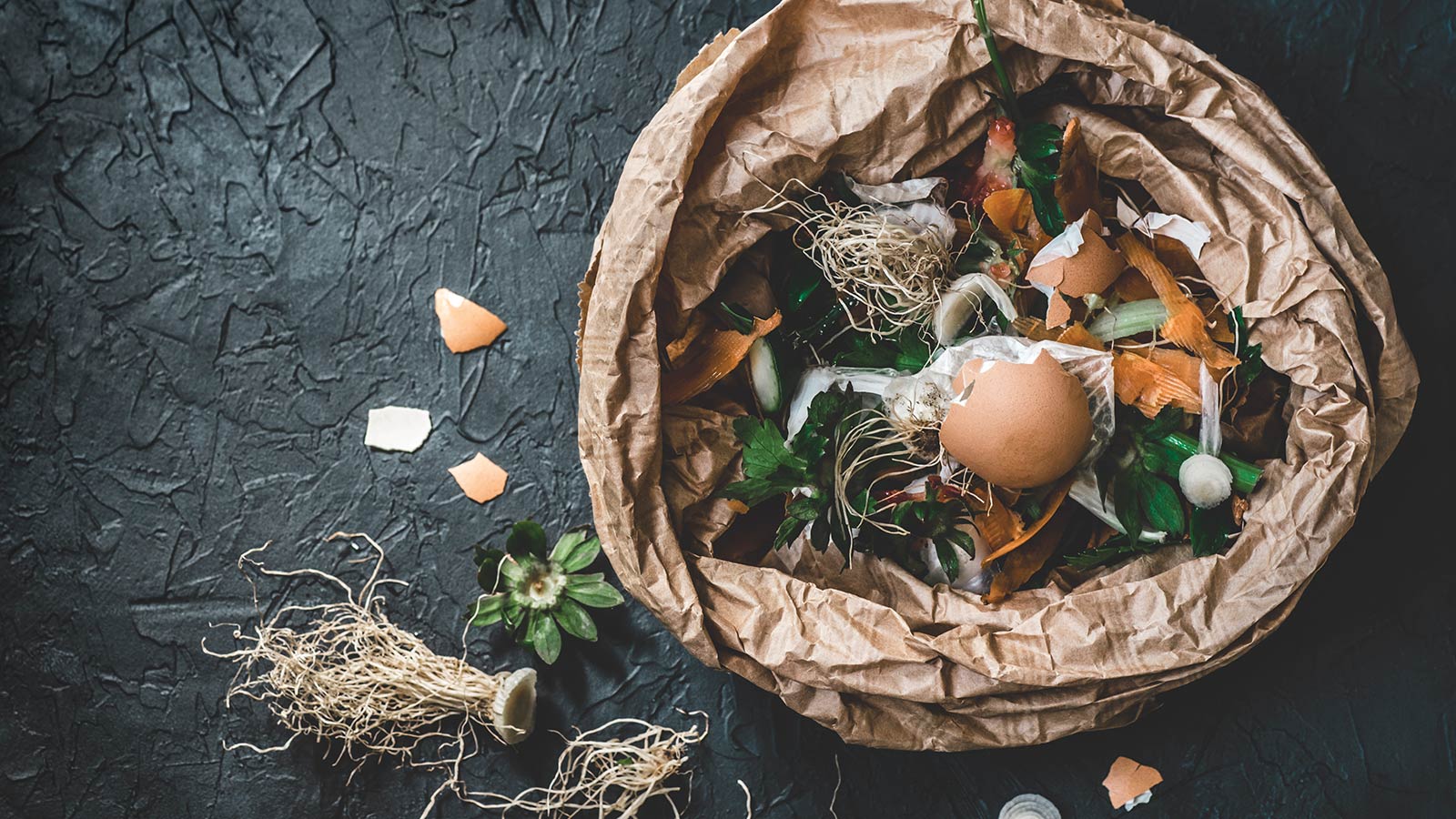 Turning Kitchen Trash Into Treasure
Three local restaurateurs discuss the different ways they use their food scraps to make new items for customers and the community.
In a time when shortages are aplenty — jobs, money, food, and more — making the most of what we have is a necessity not just for individuals, but for businesses too. We caught up with three Columbia restaurateurs who are turning kitchen "trash" into edible treasure.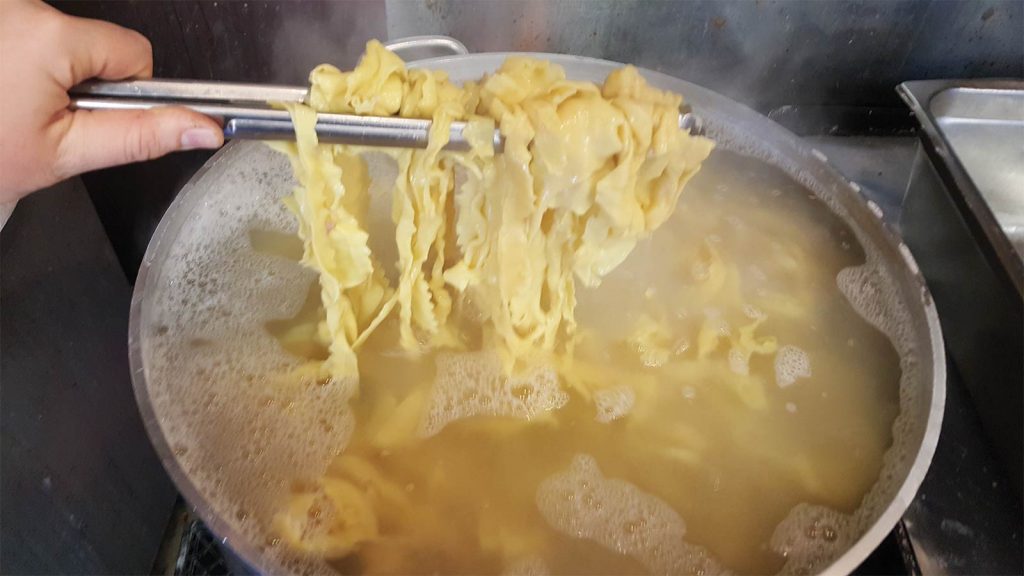 Shelly La Fata
Pasta La Fata
On Saturdays, you can find Shelly at her booth inside the Columbia Farmers Market pavilion, serving up freshly-made pastas, soups, and other Italian delicacies. For several seasons, she's rolled and cut golden pasta dough into ravioli, cannelloni, and lasagna, but until recently, she tossed some of her dough trimmings into the trash. "Whenever my crew members saw them piling up in the past, they'd be like, 'What should we do with this?'" she says. "And I would say, 'I'm too busy to even worry about scraps, so you can take them home with you or you can just throw them away. Just get them out of here; we're moving on, no time for scraps.'"
But instead of tossing them, her crew took advantage of the offer to take them home. So when COVID-19 shut down dine-in services and a sea of local restaurant staff was laid off, Shelly saw the scraps in a new light.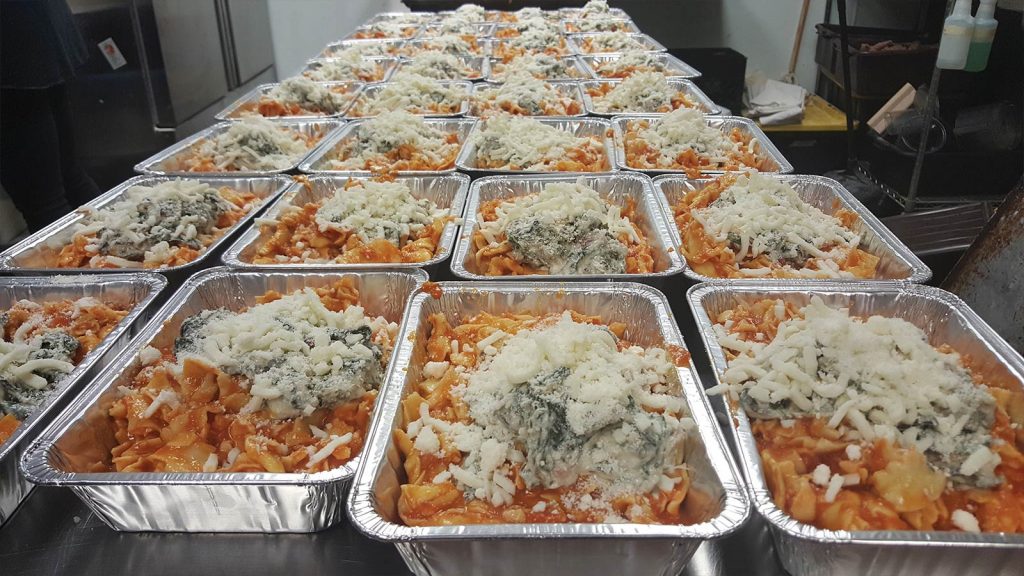 "I saw that Flower City was giving away free meals on a Monday night out of Barred Owl, and I saw that Beet Box was offering free meals to frontline workers and students, and I saw what the Broadway Diner was doing. I just thought, 'Well, we could cook up the scraps, toss 'em in pasta, and do what we do with everything else — make a frozen meal,'" she says.
But this wasn't just another frozen meal for sale; it was a gesture of goodwill offered at no charge to those in need. It just made sense, she says. "It's so much better than throwing them away. We already have everything on hand — the containers, the tomato sauce. It really is a very simple thing for us to do."
So what exactly goes into a scrappy meal (as they're lovingly called)? It starts with the pasta trim, which is "gorgeous, perfect pasta," Shelly says. "We cook it, cool it, toss it in tomato sauce, and put it in the pan, and then we top it with more sauce, mozzarella, Parmesan, pecorino romano. If we have things leftover from the week, we'll add that in, like our ravioli fillings — a mushroom filling went in one time, meatballs went in another, just little bits of it to add something extra."
That something extra goes a long way, not just to fill empty stomachs, but to lift spirits too. Shelly makes about 50 scrappy meals each week to distribute to those people out of work or in need of a meal. And though it's strictly a charitable act, the deed has paid off in non-monetary ways. "We got a phone call a few weeks ago from a woman who's on hospice, and she had received a scrappy meal," Shelly says. "She said, 'This is the best meal I can remember having, and it meant so much to me that you would make this and share it with me.' When I heard that I was like, OK, we're gonna do this forever."
This response, along with many others, has altered Shelly's industry perspective. "It's changed the way I operate as a business owner," she says. "As soon as I started advertising this, I got so much encouragement. That alone has helped me so much. Sometimes someone will message me and say, 'I'd like to cover the cost of your scrappy meals this week.' Some of my best customers now, when they place an order, they'll just add $50 and say this is for scrappy meals. It is so encouraging, and it helps me understand that using Facebook for advertising, taking beautiful pictures, gimmicks, and things — it's all part of the picture, but giving back is a serious part of being a good, responsible business owner. I have all this stuff, and I'm so happy to share it."
If you or someone you know needs a scrappy meal, message Pasta La Fata on Facebook or send an email to [email protected].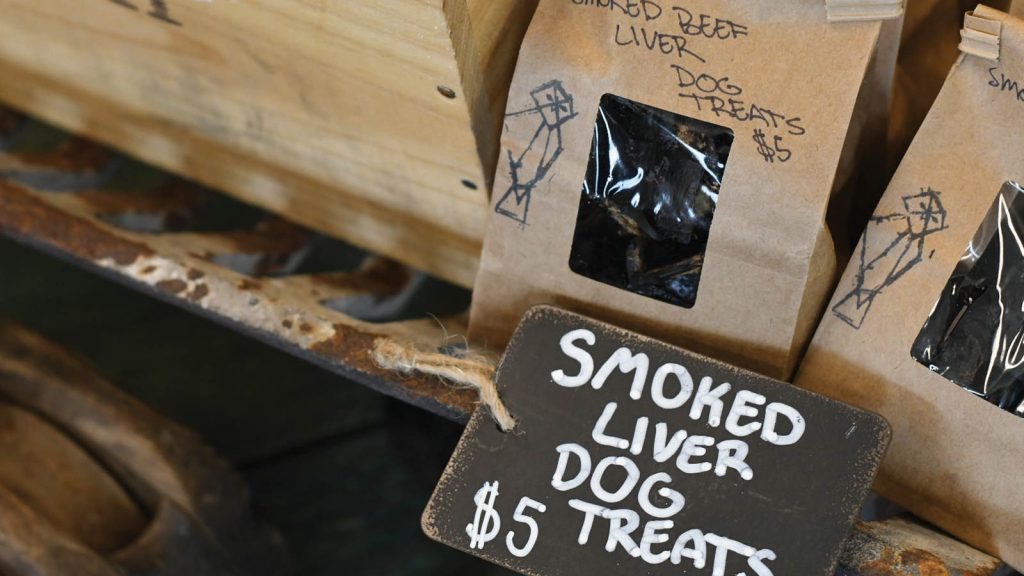 Ben Parks
Barred Owl
Barred Owl's whole-animal philosophy means chef and co-owner Ben Parks is no stranger to making the most of scraps. From snout to tail, every bit of the animal that can be used is used. "The vast majority of it, if you do something with it, there's a way to make it delicious and palatable in a dish, whether that's smoking it or curing it or making sausages, pâtés, those kinds of things," he says. At Barred Owl, scraps blend in with the rest of the menu. "Livers are a good example . . . just because of the flavor and texture of them, they're pretty crucial to a lot of charcuterie-type projects."
Less desirable organs — think spleens and skins — find a home on the menu too, one that's curated especially for Columbia's canine companions. "A family dog will eat most anything, especially if it comes from an animal," Ben says. This truth inspired Barred Owl's dog treat program, one that's been a success since day one. "Any kind of scrap, whether it's organ meat or pig ears, we use a lot; if we do have extra spleen or liver that we can't use or don't have a need for, usually we'll just dry that out and smoke it into a jerky sort of thing," he says.
There are some things that even dogs won't devour, but Barred Owl still doesn't see those products as automatic throw-aways. "One of the things we always have an excess of is beef tallow, or rendered beef fat, which just doesn't have a lot of usage," Ben says. It's best used, they've found, for non-food products. "You can make candles, and it's really good for making homemade soap — it's a key ingredient. There's a woman that we work with who buys a pretty significant amount of our rendered beef tallow."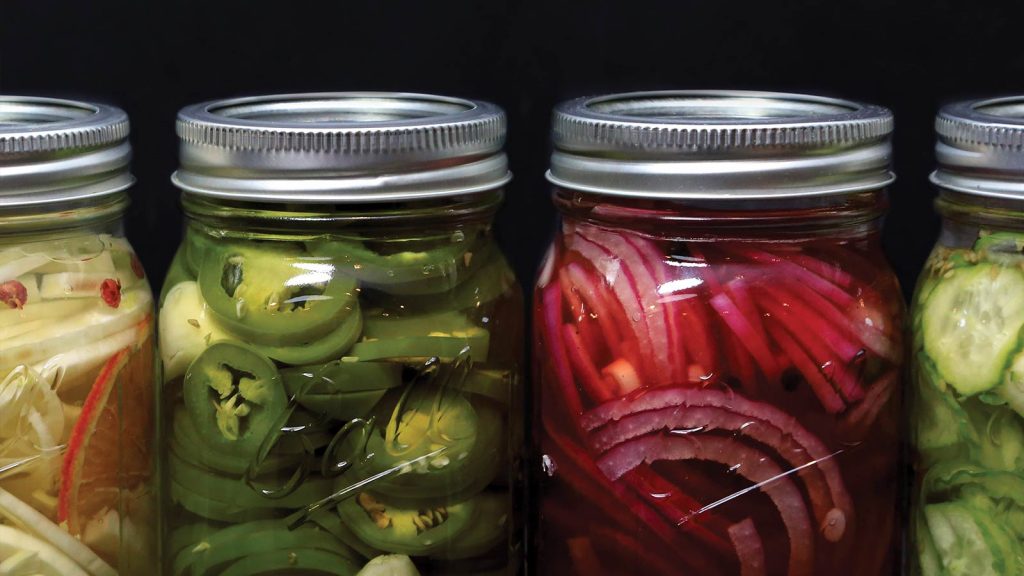 Melanie Lising
Sycamore
Sycamore has long been known for its creative bar program, one that bar manager Melanie Lising says is often crafted hand-in-hand with the kitchen. "As much as I can, I try to use up scraps from the kitchen," she says. "If I have peppers or anything like that, anything that would be flavorful infused with alcohol, [I use them]."
Inedible food scraps can still pack a punch in a cocktail. "Pepper tops usually don't get used because there's a stem, but there's still flavor that will leech over, for lack of a better word." Peppers frequently find their way onto the cocktail menu at Sycamore. "We pickle jalapenos in house, so we have a lot of peppers," she says. Infused into vodka or tequila, these peppers become the base of varied drinks. "I kind of do a play on other cocktails; I have a jalapeño margarita, but it's got a shrub in it which isn't a typical margarita component," Melanie says. A vodka cocktail named the "Pepper Queen" uses house-made shrubs, too.
The use of scraps at Sycamore doesn't always end at the bar; sometimes the kitchen gets their goods back again. "I make some simple syrups and stuff down here as well, and there's an ancho chile simple syrup that I have. We use a dried ancho chile, we reheat it to reconstitute it, and I'll make a simple syrup out of it," Melanie says. Once the syrup is made, there's no need to keep the chile around at the bar. "If [the kitchen] has a way to use that product too, I'll leave that for them."
For Melanie and the rest of the team at Sycamore, the benefits of using food scraps fly beyond added flavor. "We're using a product that might just go into the trash and creating something out of it," she says.