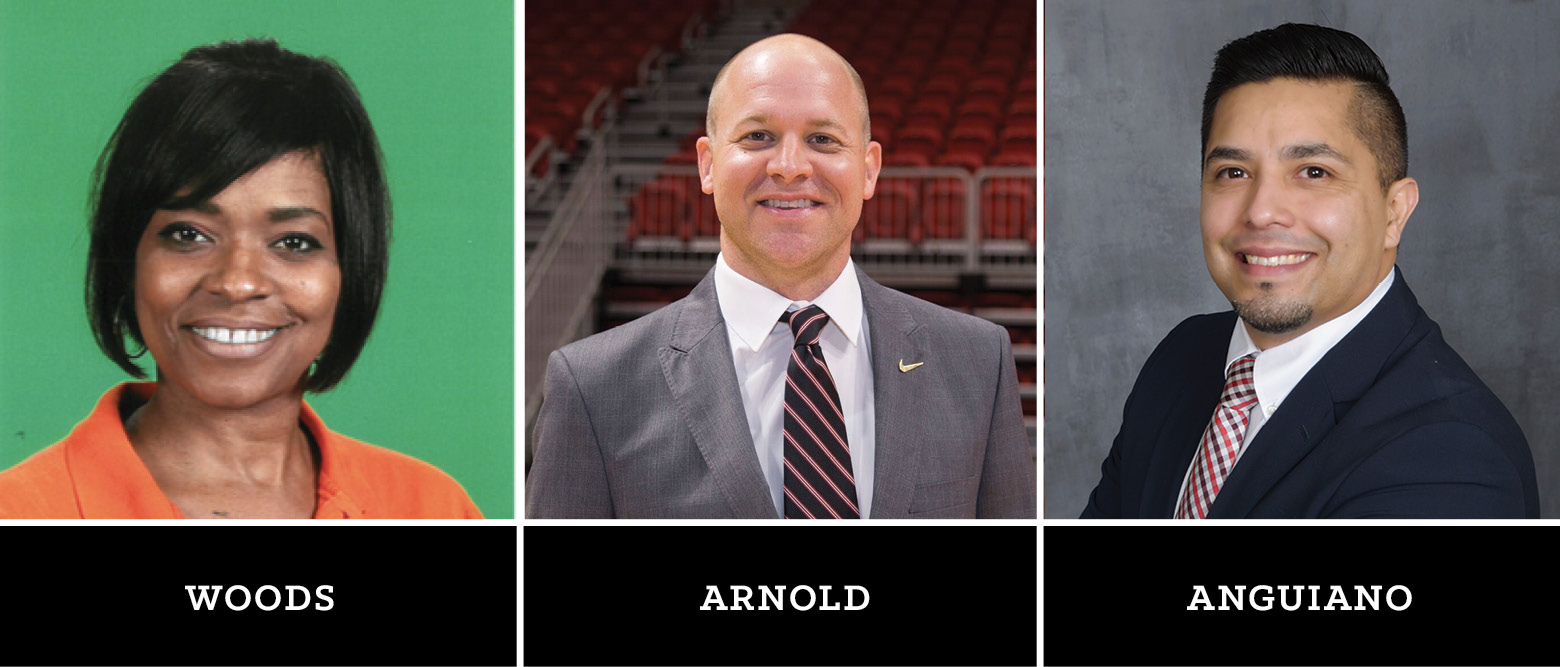 Tina Woods
Tina Woods will be recommended to the Columbia Board of Education to become the director of the Center of Responsive Education for the 2019-2020 school year. Woods has an undergraduate degree in multidisciplinary studies and a master's degree in teaching. She is completing a doctorate in educational administrative leadership.
Travis Cook
Travis Cook, owner of Convergence Financial, recently received his certified financial planner designation. The education and training required for the certification generally takes a year or two to complete, but Cook finished the process in just four months.
James Arnold
James Arnold has been named Columbia College's director of athletics. He will oversee 17 different collegiate sports at the school. Arnold brings more than 18 years of experience at nearly every level of collegiate athletics as both an administrator and coach.
Scott Wilson
The College of Workers' Compensation Lawyers, an honorary group for lawyers in the workers' compensation field, inducted Scott Wilson, attorney and partner of The Hines & Wilson Law Firm. He is one of 20 members from Missouri to ever be inducted. He earned his undergraduate and law degrees from MU.
John Anguiano
U.S. Cellular has promoted John Anguiano to retail area sales manager for the Missouri market. He is responsible for leading his team of wireless technology specialists. Anguiano has more than 10 years of wireless experience, and he has spent five of those years with U.S. Cellular.
Jon Logan
The 2019 Dr. Edward H. Robb Public Servant Award went to Detective Jon Logan of the Columbia Police Department. "Detective Jon Logan has served the City of Columbia for over 20 years not only as a dedicated police officer, but as a good Samaritan who believes community policing does not stop at the end of a shift," says Mike Zweifel, chairman of the Boone County Republican Central Committee, which presents the award annually.

Stephanie Johnson
Stephanie Johnson, the associate vice president for recruiting and admissions at Columbia College, was recently named to the board of directors for the Greater Missouri Leadership Foundation. This organization focuses on supporting, educating, and inspiring women to make differences in their communities throughout the state of Missouri. Johnson has been with Columbia College for more than 15 years.
Jon Ihler
MFA Oil has named Jon Ihler as interim chief executive director. Ihler will be overlooking the day-to-day operations for MFA's refined fuel, propane, Petro-Card 24, Break Time, Big O Tires, and Jiffy Lube businesses across an eight-state region. He attended MU, where he got his degree in agricultural economics.
Ron Hall
Coil Construction recently hired Ron Hall as a project manager. He will work with clients, manage budgets, and handle schedules throughout different projects. Hall received his bachelor's in criminal justice from Columbia College. He was a Columbia Police Officer for 26 years and also owned a security business that installed security systems.
Central Bank of Boone County
Central Bank of Boone County has announced three employee promotions. Brianne Blythe and Amanda Baker have been promoted to financial associates, and Amber Letbetter was promoted to Teller II.