November: Movers & Shakers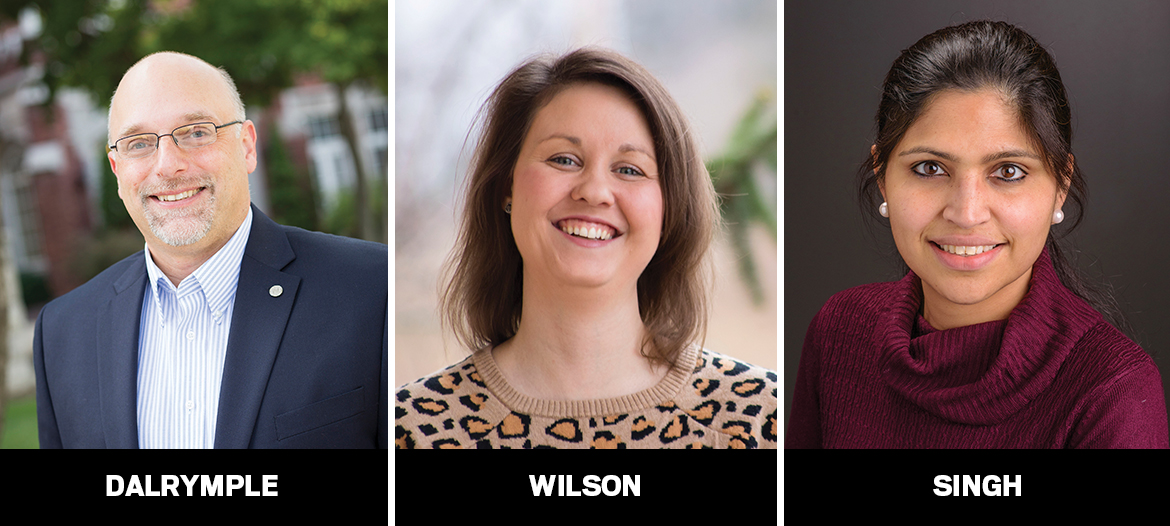 Scott Dalrymple
Dr. Scott Dalrymple, president of Columbia College, has been selected to serve as chairman of the Presidential Advisory Committee for the Missouri Department of Higher Education. The advisory committee's role is to advise the Coordinating Board for Higher Education on the views of the institutions on matters within the purview of the coordinating board. Dalrymple will serve as chairman for the 2018 to 2020 term, representing the PAC in communication with the coordinating board.
Hilary Wilson
Integrity Home Care and Hospice announced the promotion of Hilary Wilson to executive director of Home Health. Wilson has more than 10 years of home health experience, with eight of those in a leadership role. Wilson's primary emphasis will be to lead Integrity's home health operations across the organization's footprint.
Garima Singh
Burrell Behavioral Health announced the hiring of Dr. Garima Singh as medical director for central Missouri. Singh specializes in child psychiatry, in particular the care of those with special needs, autism, and developmental delays, and is passionate about bullying prevention. Singh also serves as adjunct faculty in the department of psychiatry at MU.
Andrea Plain
Weichert, Realtors – First Tier announced that Andrea Plain would be joining their Columbia office. Weichert, Realtors – First Tier is an independently owned and operated affiliate of Weichert Real Estate Affiliates. Plain joins a dedicated team of knowledgeable agents who bring many years of combined real estate expertise to their clients.
John Stansfield
Convergence Financial announced the addition of John Stansfield to the team. Stansfield has spent the past 18 years as an associate professor of finance at MU and director of the CFA Institute's University Affiliation Program for the Trulaske College of Business. Stansfield will serve as the director of investments for Convergence Financial, where he will assist affiliate advisors with investment research and model portfolio management.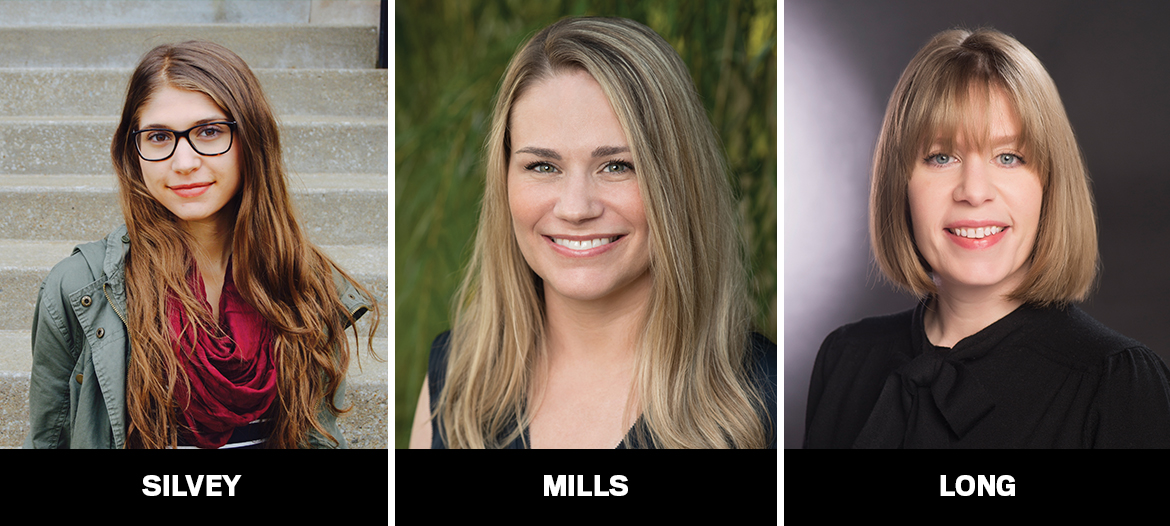 Heather Silvey
The ACA International Education Foundation announced its 2018 scholarship winners and awarded 36 high school and college students with a total of $55,000 in Loomer-Mortenson Scholarships for the upcoming school year. MU student Heather Silvey was one of the winners. The winners are selected based on their cumulative grade-point average and an essay. All scholarship applicants must be employees of a company affiliated with the accounts receivable management industry or the child of an employee.
Leslie Mills
DeSpain Cayce Dermatology Center and Medical Spa has added Dr. Leslie Mills to their practice. Mills attended medical school at UMKC. Afterward, she completed both an internal medicine residency and a dermatology residency at JFK Medical Center in West Palm Beach, Florida. Mills chose to join this practice because of the family feel and her experience in small businesses.
Emily Long
Central Bank of Boone County has named Emily Long fraud and deposit operations manager, BSA, and security officer. Prior to her new position, Long served as a customer service representative, customer service team leader, and operations assistant. Long has worked in financial services for 10 years and graduated from New York University with a bachelor's in drama and design.
Visionworks Marketing Group
Visionsworks Marketing Group, a Columbia-based advertising agency, announced the addition of two new team members: Abby Warner and Hailey Hauldren. Prior to joining Visionworks, Warner worked as a graphic design intern for Bur Oak Brewing Company. Hauldren honed her skills through internships at MU and Hunter Public Relations in New York City.