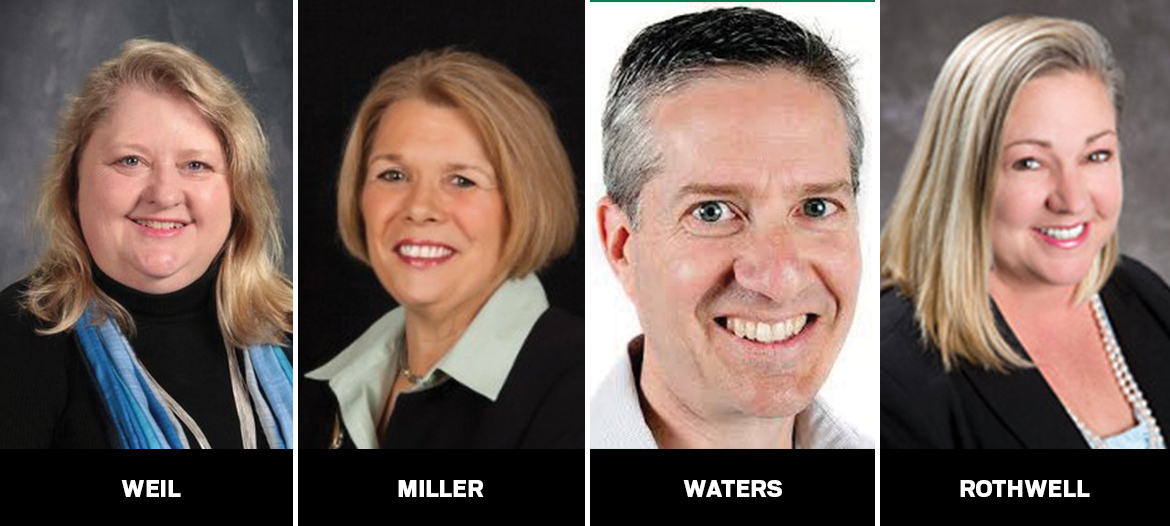 Columbia Public Schools Foundation
CPSF has announced their 2019 board of directors: Cindy Mustard, president; Abe Bahadori, president-elect; Sally Silvers, secretary; Tom Rose, treasurer; and Lynn Barnett, past president. A graduate of MU, Mustard co-owns Tiger Trolley Tours and was the executive director of the Voluntary Action Center. She will serve as the CPSF president for two years. "I am proud to serve as president of CPSF to work to ensure that today's students continue to receive the very best educational opportunities," she said in a press release.
Michael Lyman, PhD
After 30 years at Columbia College, Michael Lyman will retire in April. He worked as a professor of criminal justice and faculty marshal and established the college's master of science in criminal justice program and its bachelor's degree in forensic science. He is the author of eight books regarding policing and organized crime. He will share his last day at Columbia College with his daughter, who will be graduating.
Columbia Metro Rotary
Cathy Scroggs has been elected as Metro Rotary's 28th president and will begin her term in July. Other rotary officers include Craig Meyer, who will serve as president-elect; Shane Winter, who will serve as returning secretary; and Laura Kogut, who will serve as returning treasurer. Rob Bartel, Les Borgmeyer, Victoria Brees, and Craig Meyer returned as members of the board of directors and will be joined by new members Mandy Schick and Anna Drake.

Blake Monson
Kit Stolen, president and CEO of Providence Bank, announced the promotion of Blake Monson to Home Mortgage Disclosure Act officer at the bank. This new role includes quality assurance review for HMDA-reportable transactions, support on deposit operation compliance issues, and oversight of vendor management and annual review process. Monson graduated from MU and started working at Providence Bank as a teller in 2013. Providence Bank is an FDIC member and equal housing lender.
Fran Patrick
The Business Times Company is proud to announce that Fran Patrick came on board as a partner in the business in March. Patrick has been with TBTC since 2016 and currently serves as the director of account services for Columbia Marketing Group, of which TBTC is the parent company. In her role, she leads CMG alongside Erica Pefferman, president of TBTC, grows its book of business, casts vision for future endeavors, and works with client relations.
Boone County Historical Society
Mary Ellen Lohmann has been hired as the administrative services manager for the Boone County Historical Society, where she will handle membership, donor relations, and special events as well as oversee revenue streams and marketing. A graduate of MU, Lohmann studied journalism and women's and gender studies, and most recently, she held the title of senior strategic communications associate at the State Historical Society of Missouri.
The Boone County Historical Society has also elected new directors to its board: Lisa Heffernan Weil, history and psychology instructor at Columbia Independent School; Karen M. Miller, retired Boone County commissioner; Andy Waters, commercial real estate investor and former president of the Columbia Daily Tribune; Karen Moore, retired educator in Hallsville public schools; and Suzanne Rothwell, executive director in the Columbia College advancement division.