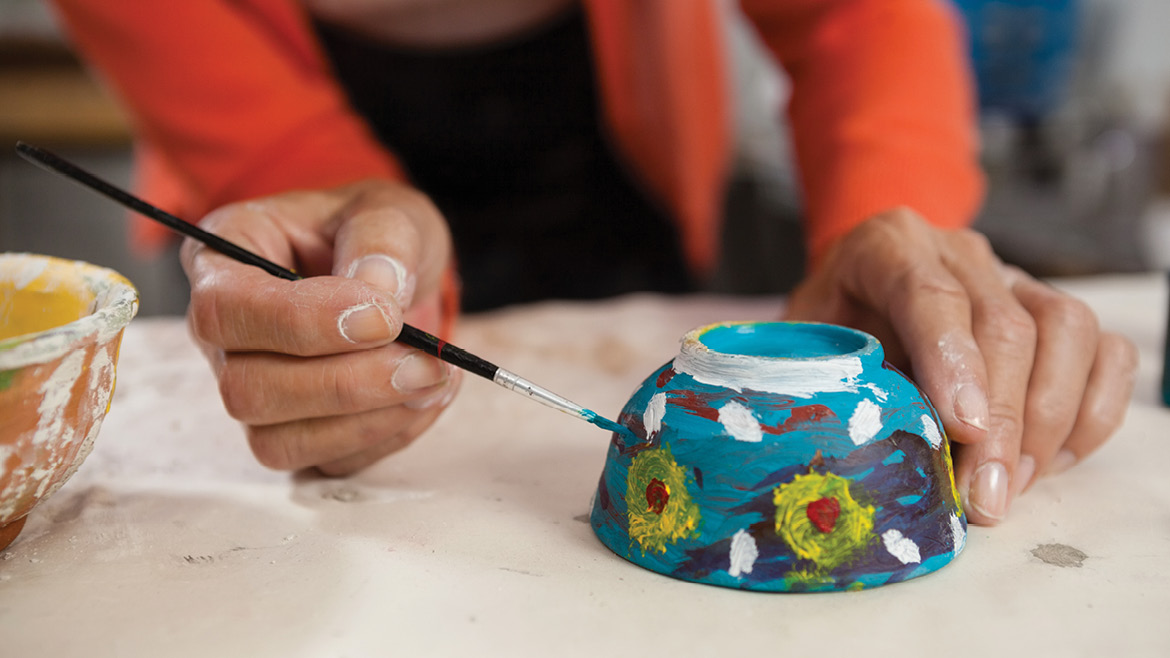 The Mud Room
The Mud Room, a contemporary ceramics studio, opened in 1998. Though they aren't new to the area, they did move to a new space downtown in January.
For people wanting to express themselves through ceramics, they can book a class or walk into the studio and choose a piece of pottery to paint, stamp, or stencil. Customers pick up their pottery the following week after it's been fired in the kiln.
Courtney Hawk, head ceramic instructor, says they will soon offer same-day take-home crafts like beading, mosaicking, and tie-dye.
In the next couple of years, Hawk says they plan to have live demonstrations from local artists in their front window as well as commissioned local artwork.
One sculpture created at The Mud Room stands out to Hawk — her student of eight years created a sculpture of a woman sitting cross-legged playing a didgeridoo. "The entire sculpture was four feet tall and took two people to load into the kiln," she says.
Location: 111 S. Ninth St., Ste. 140
Contact: 573-441-1683
Website: mudroomstudio.com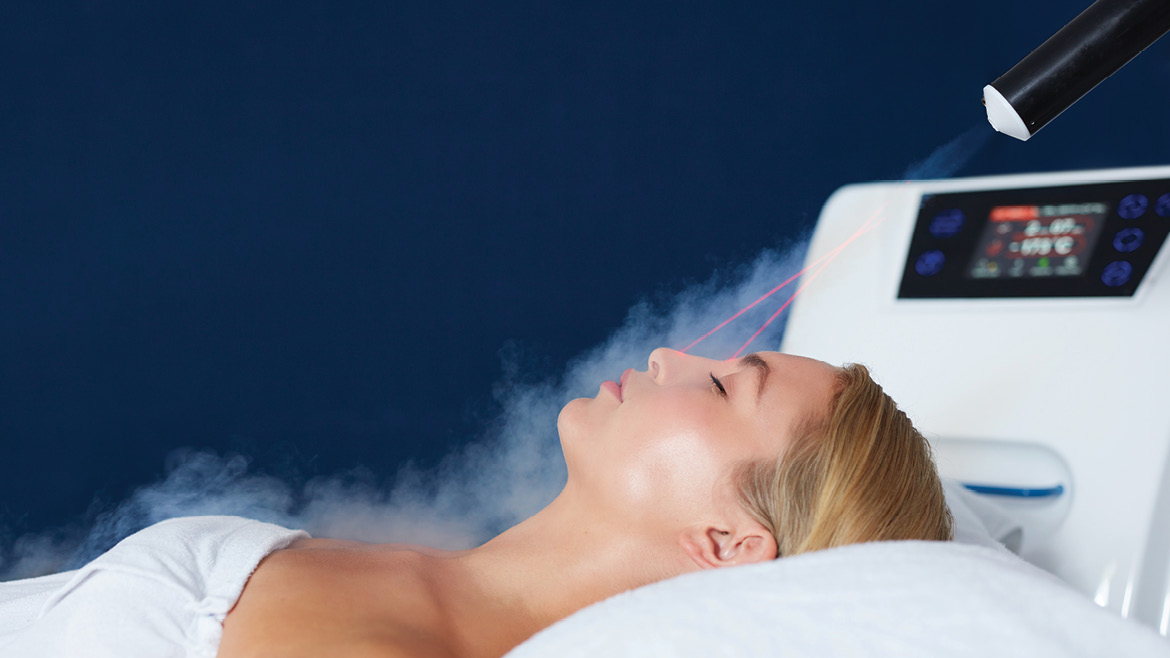 Element Cryotherapy
Some people walk in with a cane and leave without one, owner Claire Taylor says. In St. Louis, two years ago, Taylor first experienced cryotherapy, which is a three-minute cold treatment that proponents claim stimulates blood flow and increases oxygen and nutrient flow.
Taylor has multiple sclerosis, or MS, and after trying cryotherapy, she felt better than she ever had in the course of her disease. Before cryotherapy treatments, she had a difficult time picking up her kids, but now she says she doesn't physically feel like she has MS.
In February, she and her husband opened Element Cryotherapy in Columbia. Taylor says the cold sensation is similar to walking into a grocery store freezer, and most clients look forward to those three minutes. "Whether they are an athlete or they deal with chronic pain or they want less anxiety or depression in whatever walk of life they are in, cryotherapy can better your health and wellness," she says.
Location: 2901 W. Broadway, Ste. 115
Contact: 573-214-2616
Website: elementcryo.com

The Axe House
One weekend in Las Vegas turned into a Mid-Missouri business venture for Jeff and Lorie Lofquist and friends Tina and Scott Flower. After throwing axes in Vegas for the first time, the four friends opened their first location of The Axe House in St. Louis. They then looked to expand and opened a venue in Columbia in November 2018.
Individuals and groups can throw a variety of weapons at the indoor space for an hour or two. "The Axe House is unique not only because ax throwing in general is still a unique thing, but we also offer a whole arsenal of weapons to throw, from ninja stars to knives to throwing cards," says general manager Brandi Flower.
Looking forward, Brandi hopes to have several more locations. "Not everyone can go around saying they've thrown an ax before, and I love being able to change that and introduce this amazing sport to the community," she says.
Location: 3910 Peachtree Dr.
Contact: 573-442-6734
Website: theaxehousecomo.com