CYSK: Angelo and Elly Aslanidis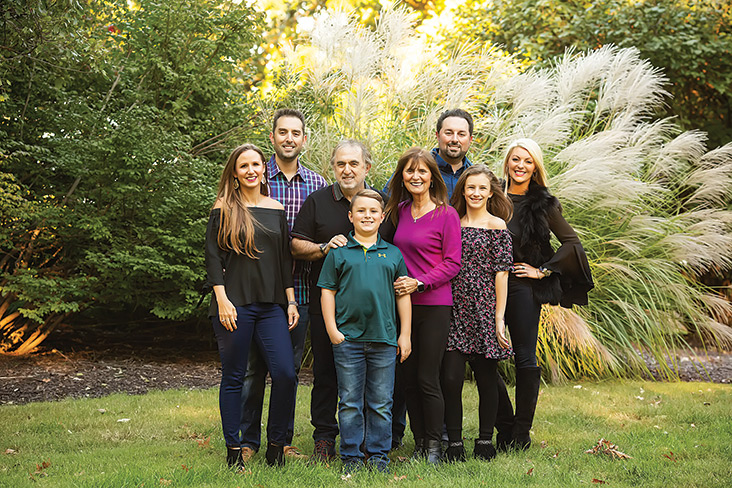 The owners of G & D Steakhouse talk about their week-long engagement and 44 years of owning a business together.
How did you and Elly meet?
Angelo: I came to America in 1966 at age 14 with my family. In 1975, my uncle George and I went to vacation in Greece. I was 22 years old. We went for two months. While I was there, my uncles assumed that I was looking to get married, and they introduced me to a lot of their family friends.
I knew Elly's brother George from America because I used to hang out at his pizza joint. Their father passed away, and George went to Greece to be with his family, and while he was there, he came to visit me with his sister. That was when I first met Elly. We hung out with them, and my cousins and my uncle George asked me if I liked her. I told him that we were leaving Greece in two weeks and my parents didn't know anything about it, but my uncle George was very adamant that I marry her. I told him we didn't have any time to get married and I don't have any money left, but her brother George and my uncle George had other plans. I called my father, and he sent me money to buy a ring.
We got engaged August 3, two days after we met, and we got married on August 10, a week later. And then I had to come back to America on August 17 because my tickets were expiring. She came to America two months later, after the paperwork was in.
What was your first date?
A: There was no first date. We got engaged and then married! We didn't technically have a first date; we just went out with our family.
What does your family like to do outside of work?
Elly: On our days off, we get together for a weekly family dinner. We also like to go out of town to go shopping.
What is unique about your relationship?
A: Our relationship is unique because we met, got married, and then we learned to love one another.
How does your business influence your relationship?
A: Since we've been married, we've been working together every day for 44 years. We don't know anything different. People ask us often how we can do it and work together every day, but that is all we know.
What is your favorite restaurant in Columbia?
A: Obviously G & D Steakhouse, but my favorite pizza joint is our cousin's restaurant, G&D Pizza.
Tell us about your family.
E: I worked at G & D since the first day I came to America with my husband and his family. I came with one suitcase, didn't even have a dollar, and I couldn't speak English, but with God's help and working hard, we made it. We have two children, Gus and Michael. Gus is engaged to Stella Hardnock and is getting married soon; he's a manager at the Mercedes store. Michael is married to Kalene, and they have two kids. Michael and Kalene work with us at the restaurant. We're a happy family (pictured above).