Engineering At All Stages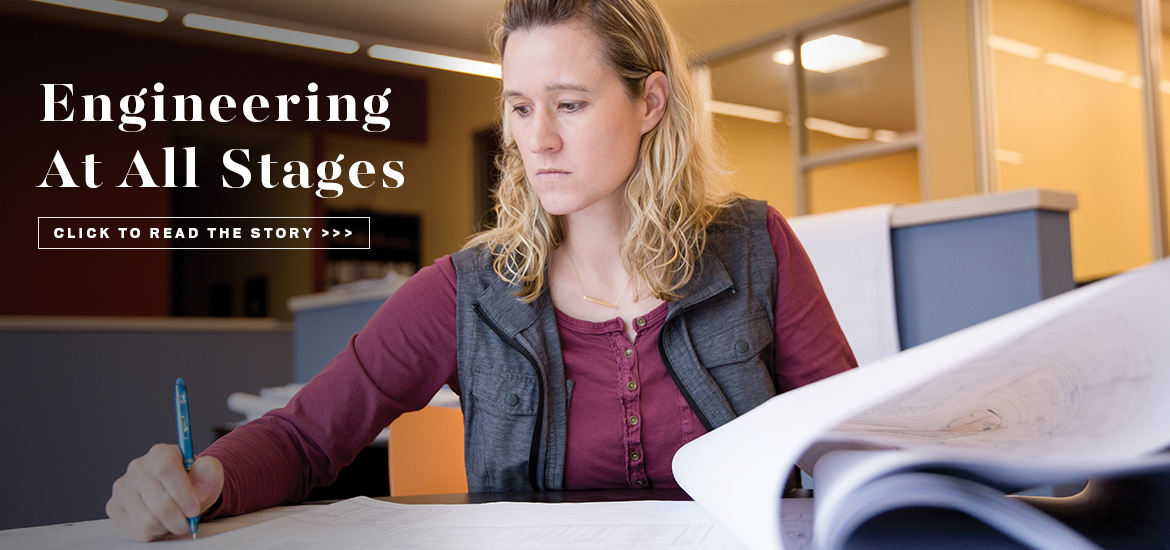 This appeared in print as a part of the feature "Changing Faces"
Niki Kriete was a self-proclaimed space nerd in high school. It's what led her to pursue a mechanical engineering degree from MU.
While in school, she was part of a society of women engineers, but still, women were definitely the minority.
After working in the field for four years, the Northeast Missouri native chose to stay home and raise her children. That did not mean she stopped using her skills, however. She's a hobbyist carpenter, the fixer of the furnace, and the DIY expert in the house.
"Staying at home, I did lots of engineering," she said. "When the furnace goes out, I fix the furnace."
She joined Timberlake Engineering as a project engineer in September 2017 after 12 years away from the industry.
The first time she worked in engineering, she said she remembered working with one female drafter and maybe a female architect or two. She said it was challenging then to talk with contractors, though she isn't sure whether that was because she was a different gender or because she was a young person entering the workforce.
"I have noticed a huge difference now," Kriete says. "I don't get the feeling from anybody that I'm not qualified when I'm speaking with them."
Being a mom has made her a better engineer, she says.
"I can multitask, maybe deal with people better, and I'm better at that just because I've lived life. I feel like if I can raise three humans to the age they are now, I can pretty much do anything," she says.
Today she does come across more women in her day-to-day work in the field, but it's still a minority.
"But it's more than it was," she says.