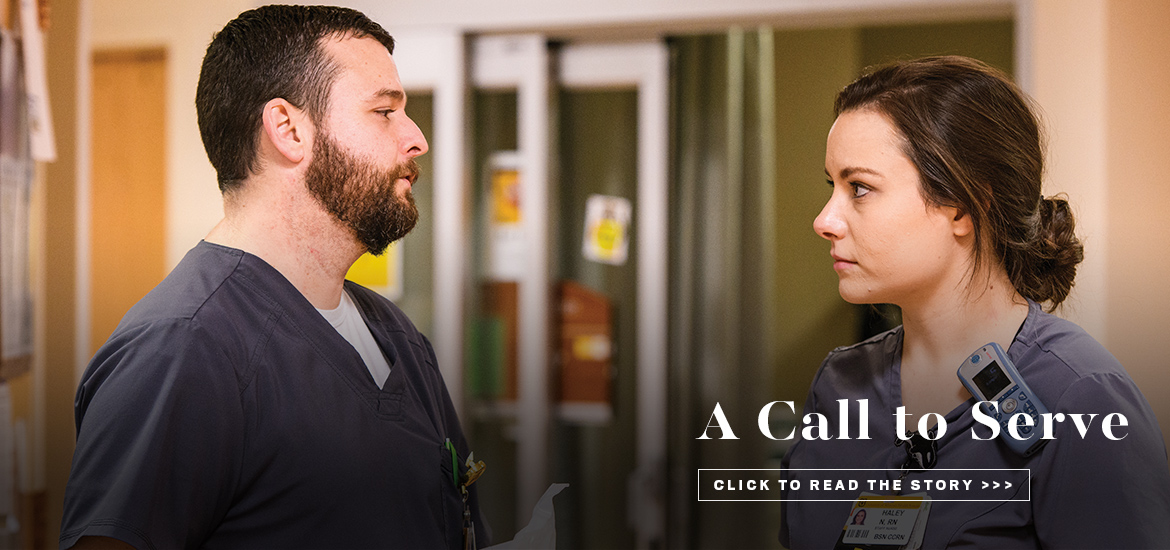 This appeared in print as a part of the feature "Changing Faces"
Jason North grew up idolizing his father, a volunteer firefighter. A Springfield native, North spent his childhood as a junior firefighter — it seemed exciting to be able to help people, he says.
After high school, he got an opportunity at St. John's Hospital in Springfield to work in the cardiac catheterization lab as a patient courier.
While working in the cath lab, he got to see several men in nursing roles. He began to see nursing as an exciting opportunity, much like firefighting.
"I like helping people, and being a nurse is the front line," North said. "That's where you do the most good."
He said he received a few raised eyebrows when he announced he was going to become a nurse — some friends gave him a hard time initially — but his family was supportive.
North joined MU Health Care as a burn unit and surgical ICU nurse in 2001.
At the time, he said the nursing staff was 5 to 10 percent male, but he never faced a hard time from women nurses.
"There are great female nurses; there are great male nurses," North said. "It doesn't matter what your gender is if you can care for someone."
Today, the ratio is different, he said. His nursing team is usually made up of seven nurses. One day he might be the only male. Another day, there might be three. Sometimes, though rarely, the unit is all male.
Several years after announcing he wanted to become a nurse, one of those male friends who had teased North called him up — he too was going to nursing school. It seemed like a good job opportunity, the friend told North.
"When I got out of nursing school, they were begging for nurses," North said. "I think there's just job opportunities. I think that, in society, we're kind of seeing gender and jobs change all around, not just specifically nursing."