In the Face of a Challenge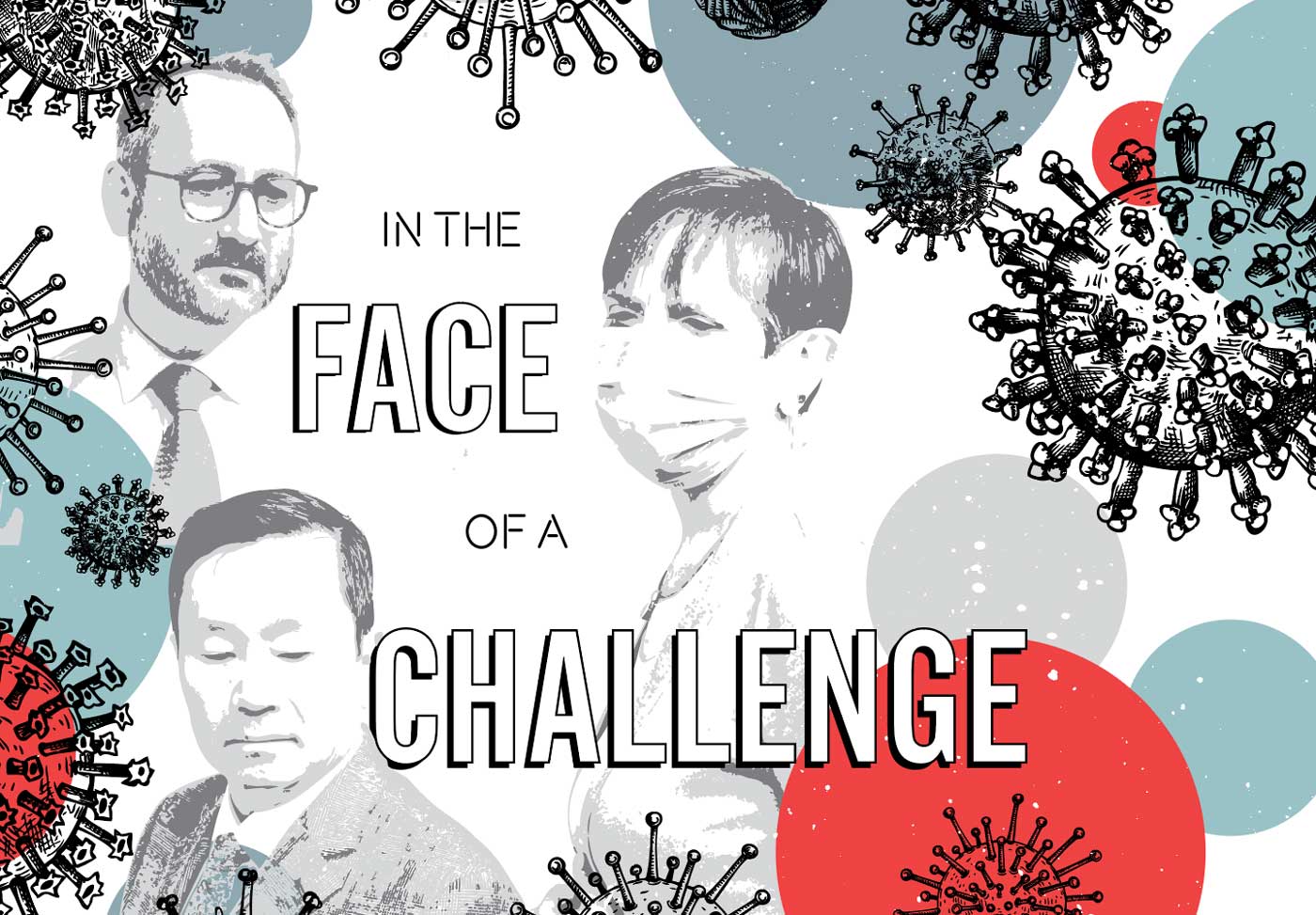 Columbia's most influential people of the year and how they're navigating the pandemic.
Over the past nine months, with COVID-19 spreading through Columbia and the world, Dr. Peter Stiepleman, superintendent of Columbia Public Schools; Dr. Mun Choi, president of the UM System and chancellor of MU; and Stephanie Browning, director of the Columbia/Boone County Department of Public Health and Human Services, have been forced to make the toughest decisions of their careers. As they've navigated the pandemic with support from each other and countless other community agencies, they've unquestionably shaped Columbia's culture while learning a lot about the community, and themselves, along the way.
---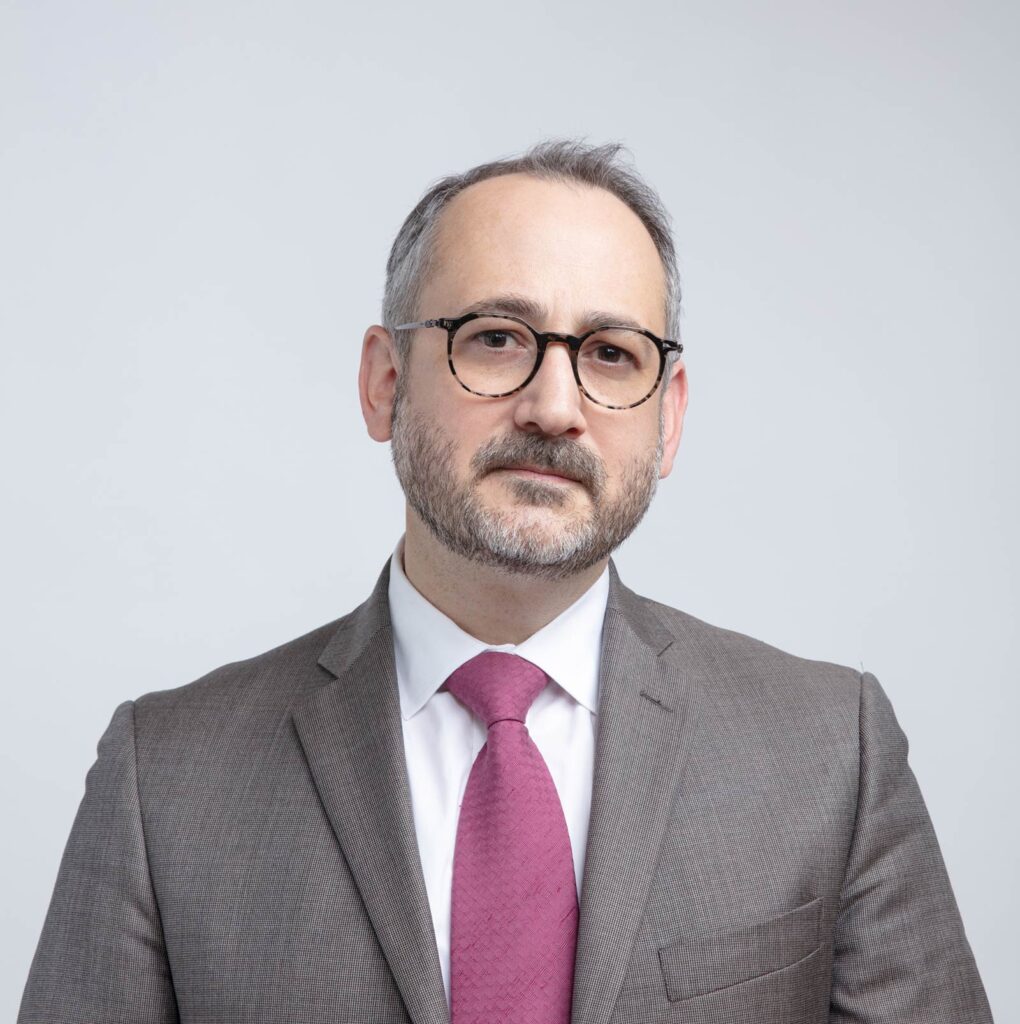 As he reflects on his seven years as the superintendent of Columbia Public Schools, Dr. Peter Stiepleman focuses on accomplishments that are truly representative of CPS and Columbia. During that time, Columbia voters passed four school bonds and one school levy — the most recent bond passing with 87% community support during a pandemic. CPS formed a partnership with Moberly Area Community College, allowing students to earn a high school diploma while earning an associate's degree free of charge. CPS reignited a sister city relationship with Hakusan, Japan, and plans to one day send students to attend a STEM school in Japan's mountains. CPS was the recipient of land that is now the site of the Boone County Nature School, giving students across Boone County a place for outdoor learning. CPS has also established a pipeline for locally educated kids to become teachers in the district, which means the district will benefit from effective, culturally competent teachers.
"These are the things that shape this community," Peter says.
But then March 2020 came along, and the conversation took a dramatic twist. Instead of nurturing new partnerships and opportunities, Peter and his team quickly shifted into their incident command structure, solidified following the 2011 Joplin tornado. And Peter says the decisions the pandemic has required him to make have been nothing less than heartbreaking.
"I spent most of my career working with community groups that have not always had a voice in the system," he says. "In Columbia, one out of two kids participate in free or reduced lunch. The pandemic only accentuated the everyday struggle for many families and has made families who haven't struggled acutely aware of what it means to struggle."
Despite the extreme challenges of transitioning to a remote learning model, Peter says his team quickly sprang into action to address two of the biggest barriers — technology and food. Thanks to some fast planning, CPS made sure that every pre-K through 12th grade student had a laptop or iPad. Then, Boone County funded 1,300 wireless hotspots, allowing CPS to ensure that every student could access online learning.
CPS is also utilizing their 212 buses and drivers to deliver meals to 80 bus stops across 300-square-miles.
"We knew we had to feed kids because you can't learn if you're hungry," Peter says. "We are also utilizing home school communicators who are connecting families to resources, and we're delivering meals to homeless shelters and motels where families are living."
Though the pandemic has brought countless challenges, some of which the district is still working to overcome, Peter says the community and valued partners like the United Way, Veterans United Foundation, COMO Helps, and Columbia Public Schools Foundation have pulled together to support the schools and each other.
"It's a great honor and privilege to live in Columbia," Peter says. "But I'd give anything to have to wrestle with a snow day decision. Now I'm dealing with that perpetually. Every day is a massive snow day."
---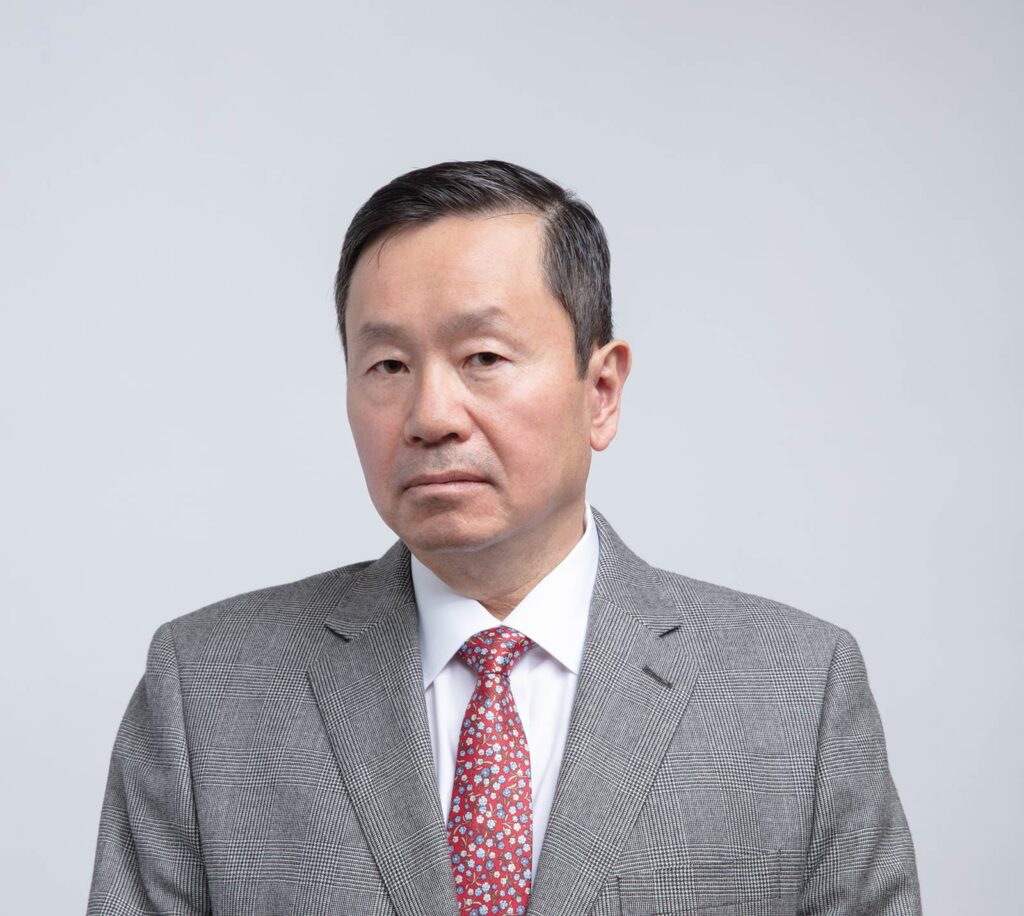 As the president of the UM System, Dr. Mun Choi isn't a stranger to making difficult decisions that elicit strong opinions. He is straightforward in his admission that leading a university will not win him any popularity contests — a lesson he says he's learned throughout his 16 years in academia. But the decisions that the pandemic forced him to make were, without a doubt, the toughest of his career.
"The scale of the impact of the decisions we made have been greater than at any other time," Mun says. "The budget cuts that we had to implement as a result of shutting down in the spring, and the cuts in state appropriations, led to hundreds of layoffs and thousands of furloughs for our employees. That's always difficult to do."
At the end of March, when the university learned about the first positive COVID-19 case in a student and the decision was made to close the campus for in-person operations, Mun says it affected about 90% of faculty and staff as well as the nearly 28,000 students who had to be resilient and accommodating through the process.
While the decision to transition to remote operations was difficult, the decision to resume in-person operations after Labor Day, when the university hit the peak of active student cases, was equally polarizing.
"There were calls from various members of our community, students, faculty, and staff, asking us to pivot to remote learning, but at that point, we decided to continue with our operations because we thought we could manage the number of cases," Mun says. "We knew students weren't being hospitalized, and the great majority were recovering in a timely fashion and coming back to continue their education."
To share and reinforce safety protocols, Mun says leadership quickly learned that frequent communication was key, and that emails from administrators weren't the most effective way of doing that communication. Instead, they relied on new channels, like social media influencers, or on parents to ask their students to follow safety protocols.
The university has also ramped up its efforts to provide mental health services. A team of staff members from the Office of Student Affairs reaches out to support students who are in isolation, and the university has increased accessibility to telemedicine visits for counseling services or other medical visits.
"We are reaching people throughout the state using telemedicine," Mun says. "The number of telemedicine cases happening on a daily basis are eclipsing whole prior years."
Despite being accountable for a string of consequential and controversial decisions, Mun says he has been inspired by those who rise to the occasion and do things for the benefit of others, and he has been gratified by seeing people act with grace.
"I've seen our faculty and staff rise up with great enthusiasm to come and teach and do things that are needed for students to have a residential experience," he says. "Faculty take responsibility for educating the next generation and will do what it takes. I was heartened to see that. Not surprised, but heartened."
As he looks at the year ahead, Mun says 2020 has reminded him to always expect surprises.
"We plan with various contingencies so we can pivot quickly when we need to, but we always focus on achieving excellence for student success," he says. "As long as we focus on achieving excellence and making changes when warranted, I think we will do fine."
---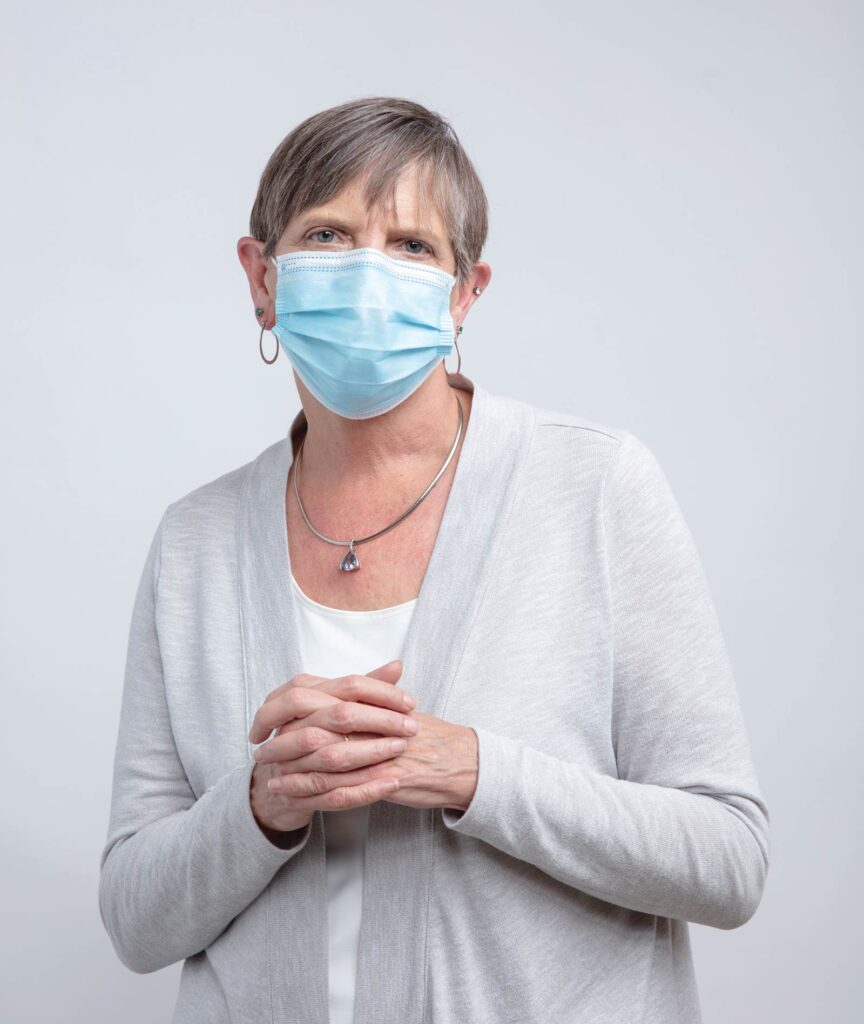 Throughout her career in public health, Stephanie Browning, director of Columbia/Boone County Department of Public Health and Human Services, has navigated measles and pertussis outbreaks, multidrug-resistant tuberculosis, and Ebola cases. She created the first HIV/AIDS program for Yuma County, Arizona, in the late 1980s, where she developed programs for community testing, education, and disease surveillance, and she worked to destigmatize the disease while calming fears in the community. Her agency has had a robust preparedness program since the 9/11 attacks, and they regularly plan, test, and drill for all sorts of unexpected situations. But nothing could have prepared her for March 2020.
"When you're planning for it, you try to think of worst-case scenarios, but there is nothing like the real deal," Stephanie says. "We've definitely had things where we've been tested and they've been challenging, but this is one ongoing challenge. When we have to issue orders, figuring out how to reopen while balancing health and economy, it's a perpetual challenge. I have never faced anything like that in my career."
Despite the extreme challenges this pandemic has brought, Stephanie says that right now, her agency is operating at its true mission — preventing the spread of disease. The human services division and its social workers have been working closely with local nonprofits to provide basic needs to those in isolation. The agency has also been working to be transparent because Stephanie says trust from the community is integral to the success of any strategy.
"The real lesson is you have to look at the science, and HIV was the same way," Stephanie says. "There was lots of misinformation, but you have to take steps to put into place things that have strong evidence to support strategies."
Though she says she's been surprised to see how polarized the community has been around COVID-19, she's hopeful that when the pandemic is under control, the relationships the agency has formed with the business community will continue to grow. She says she would love to partner with businesses on issues like wellness and health promotion. In the meantime, she says she will continue to make decisions based on science and not public opinion.
"It's all difficult," Stephanie says. "Every one of these stay-at-home orders is a decision of weighing if this is going to improve COVID-19 and keep our hospitals open, what it's going to do to our businesses that are having a hard time paying rent and to people who are having a hard time getting food."
Although Columbia's plan for reopening has not been fully implemented due to increasing cases of COVID-19, Stephanie says she looks forward to the time when life can begin to return to normal, and she hopes that Columbia will remember the steady leadership that she, and others around the city, provided during a time of uncertainty.
"I haven't seen my parents for a year, and my husband hasn't seen his mother in 15 months," Stephanie says. "It certainly makes you appreciate your family and friends and the people you love and makes you think that when things get better, we need to appreciate the things we have and not take them for granted."