Debra Harris, Owner, A Cut Above the Rest Hair Salon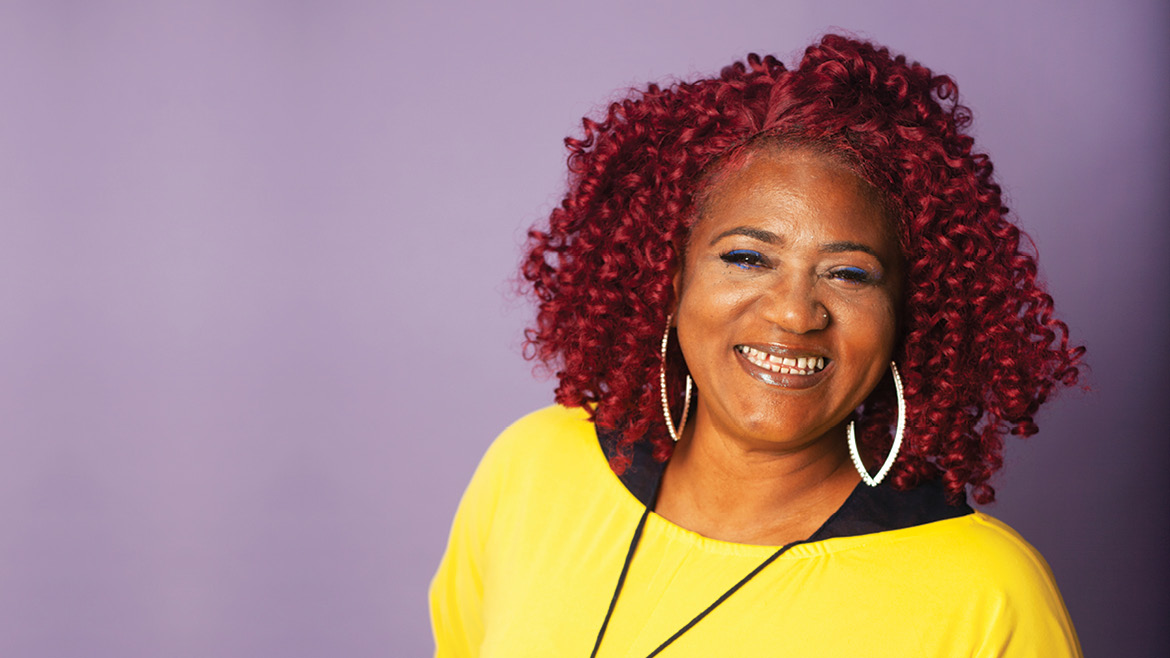 Job description:
I am a full-time master hair stylist and salon owner who specializes in short hairstyles, but I'm creative with all styles. I have been a stylist for 27 years and a salon owner for 23 years. In my current salon, I have eight barbers and one other stylist. They are all independent contractors.
Years lived in Columbia:
I have lived in the Columbia community since 1989.
Original hometown:
I relocated to Columbia from St. Louis to attend cosmetology school.
Education:
I received my general education in St. Louis, and upon moving to Columbia, I attended cosmetology school at Jerry School of Cosmetology.
Professional background:
Upon graduation, I became an independent contractor at Unique Hair Salon for four years. During that time, I hosted hair show events of my creative work to promote my career. I opened my first salon in 1995 within the Tiger Kingston downtown.
Favorite community activity:
I promote and host events that are designed for community awareness. These events usually include guest speakers who are running for political office.
A current project:
I'm encouraging continued education by promoting a bus trip to Atlanta for the Bronner Brothers national educational hair show. My ideal guest for this trip would be cosmetology students and other hairstylists as well as people interested in visiting Atlanta.
A Columbia businessperson I admire and why:
My current favorite businessperson is Glenn Cobbins. I see him as a great community activist. He brings local political candidates to my salon and introduces them in an informal environment where we can ask questions and know who they are and what their views are.

Why I'm passionate about my job and my company:
I'm passionate about owning my own business because it allows me to build my brand in my own way.
If I weren't doing this for a living, I would:
Probably be involved in social work.
What people should know about being a business owner:
My advice to someone who wants to own a business would be to have a business coach that is familiar with your professional goals.
The next challenge facing my industry:
My next challenge as a business owner is to maintain my successful progress.
My next professional goal:
To have my own cosmetology school.
What I do for fun:
I love to travel.
Biggest lesson learned in business:
To be diligent about learning and to find a great business coach that motivates you and makes you accountable for your vision.
Greatest strength:
My ability to create a vision, whether it be a hairstyle or an event, and to execute it from the beginning to completion.
Greatest weakness:
My computer skill level.
How I want to impact the Columbia community:
I want to impact the Columbia community by leaving a legacy that will help the next generation of stylists be successful in this profession in all aspects by having my own school to prepare them for this great job.
Family:
I'm married with four grown children.
Favorite place in Columbia:
Downtown. I love to people-watch.
Accomplishment I'm most proud of:
Creating a salon business when I had no clients and creating an environment for other stylists to be successful as well. My husband and I also raised four successful adults with good morals, and we both were self-employed in the beauty business.
Most people don't know that I:
I am a very good cook.