MU Health Develops Convenient Technology for Patients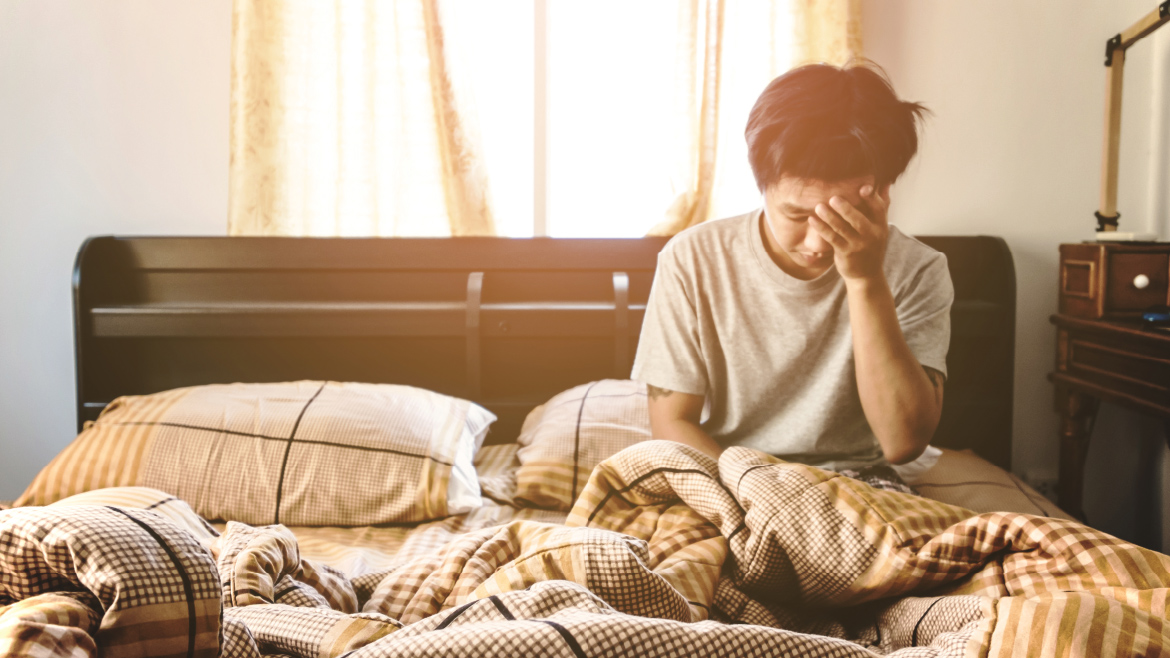 It might be MU Health's best kept secret.
It's the Tiger Institute for Health Innovation, a public–private partnership between the UM System and Cerner Corporation, formed in 2009.
It's goal? Make health improvements throughout the UM System and across the state to create a national model for patient care.
It's method? The implementation of new technologies to better serve patients. The hospital industry has taken notice.
For the eighth year in a row, MU Health has been recognized as a "Most Wired" health system by the American Hospital Association's 2018 Most Wired Survey, the system announced in November. Winners demonstrate continued development and use of health information technology.
Dr. Thomas Selva, chief medical information officer of MU Health and ex officio member of the Tiger Institute board of directors, says this ranking is an important benchmark against which to measure the health system's work.
He says the criteria has been set higher in the past few years as health care has become more advanced. "You should be raising the bar," he says. Health care is still a personal relationship with a provider, and technology advancements will never completely replace face-to-face health care, says Selva, but using technology can provide higher quality care.
Through the development of the MU Health app, video visits, and a partnership with the Apple Health app, the MU Health team's end game is clear.
"Our goal is to bring the care to you rather than bring you to the care," Selva says.
A 'One-stop Shop' for Patients
The MU Health app, a Cerner-developed technology, is the natural step to follow the classic web portal the system has used for many years, Selva says. The goal is to create a one-stop shop for patients to interact with MU Health.
"We really wanted to extend our patient engagement to that level, that wherever you are, we are available to you," he says. The mobile technology, released about a year ago, often can help patients avoid unnecessary office visits, saving time for patients and health care providers.
Patients can use the app to schedule and manage appointments, message providers, view lab results and clinical notes, request prescription renewals, and view vaccination records. The app also allows for more transparency – patients can see their provider's notes as soon as they are finalized and put in the electronic health records system.
"We're very much about being as transparent as possible in the care that we deliver," Selva says.
There are 105,000 active portal accounts on desktop and mobile, he adds, which represents less than 10 percent of the system's patients. They're aiming to increase use of the app in 2019.
"What we recognize is the most underutilized person in the health care system is really the patient," Selva says. "Who else is more interested in the accuracy and the timeliness of new information than the person to whom it actually and rightfully belongs?"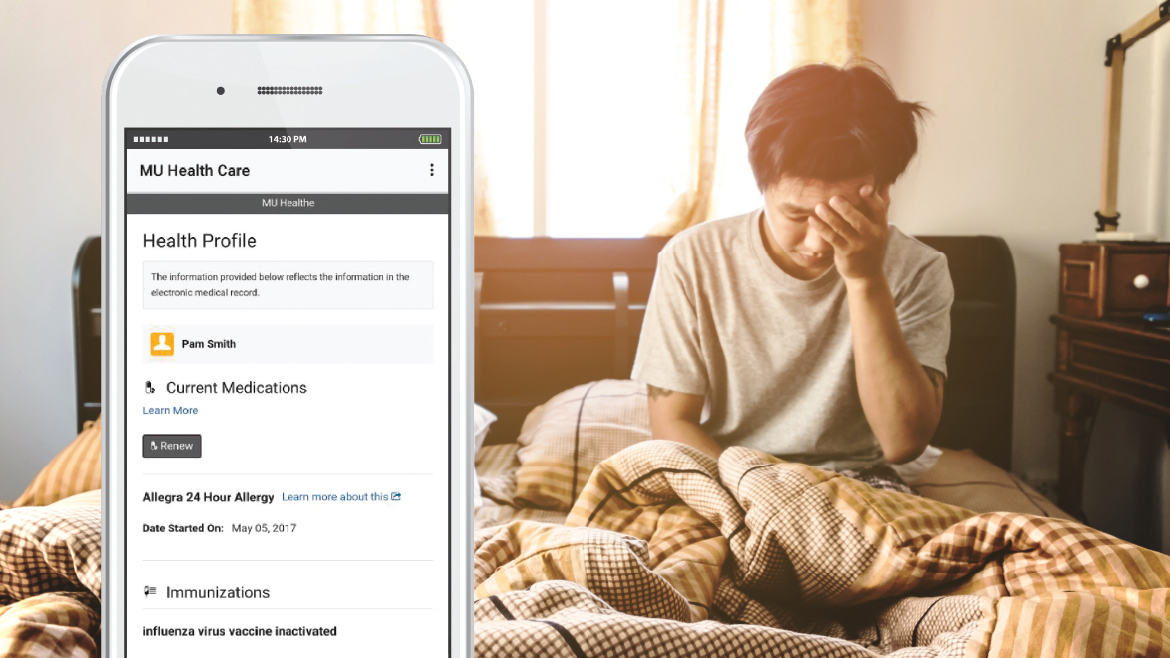 24/7 Care Via Video
Video visits even just a few years ago seemed to be a lot of hassle. Now that the cost of video equipment has dropped and mobile devices can deliver high-quality video, Selva says, the system hopes to see video visits expand.
"There's a lot of interaction with physicians where we don't need to have you physically in the room," Selva says. "Maybe we need to see you move, maybe we need to take a look at a lesion on your skin, maybe we just need to interview you."
Though initially partnered with Cerner on video, the health system has also partnered with American Well, one of the system's IT infrastructure vendors, to off er video visits.
They launched the American Well video visits about a year ago.
The process is straightforward — download the video visits app, submit billing and insurance information, and patients can have a visit with a provider via video. Visits cost $49 and can be done via smart phone, tablet, or computer. They are available 24 hours a day year-round. In many cases, patients and doctors don't need to be in the same room to address a health issue. If, for example, a patient has a lesion, the doctor needs to be able to visualize the lesion and interview the patient, which can be done via video.
It's also good for straightforward medical issues like cold and flu symptoms, sore throat, abdominal pain, pink eye, and migraines, according to the website.
"The platform allows this very seamless interaction with providers," Selva says. "American Well provides their own group of providers that we have, obviously, credentialed, and then our providers can also use that platform."
It can also be used for post-operative follow ups, he says. If a patient recently had surgery on their hand, the doctor can ensure via video that the hand is moving properly in five minutes instead of scheduling what would be a one- to two-hour ordeal for a patient visiting the doctor's office.
Video usage is climbing in doctors' offices around the country. This technology is appealing to large segments, Selva says, including employers who want to encourage employees to use it to save time and productivity, people living in more rural areas, and parents who have overnight concerns about their children.
It can be useful for doctors as well — older patients might be less stressed and confused if they can remain in their homes and see a doctor via video.
Video visits have not yet been highly utilized at the UM System, but Selva says the system will begin promoting the service in the next year. "We feel like there's a large segment of our patient population that would really take to that as a way to avoid having to leave their office and miss work," he says.
Apple Health App
For patients who want more ownership over their personal health records, the health system has partnered with Apple and can now connect its patient portal to the Apple Health app so a patient can collect their personal health records and store the information on their phone, even if the patient has multiple providers.
The health records section of the app is in beta testing.
"They've seen an opportunity to really bring interaction with the patient to the next level," Selva says.
The health system quietly launched the partnership this year, and it will be a more "passive" offering for patients. Selva says the Apple Health app could be useful for mobile populations who switch doctors often, like MU students and people who might see several specialists.
The app can house allergy information, immunization records, lab results, and medications.
Selva says there really hasn't been much resistance against the push toward technology-driven medicine. The more transparent the system has been, the more accepting the patients have been, he says.
"You're putting the responsibility for someone's care in their hands," he says. "That's different, and it allows people to be much more engaged in their health care."