Collin Bunch, Entrepreneurship Program Coordinator, REDI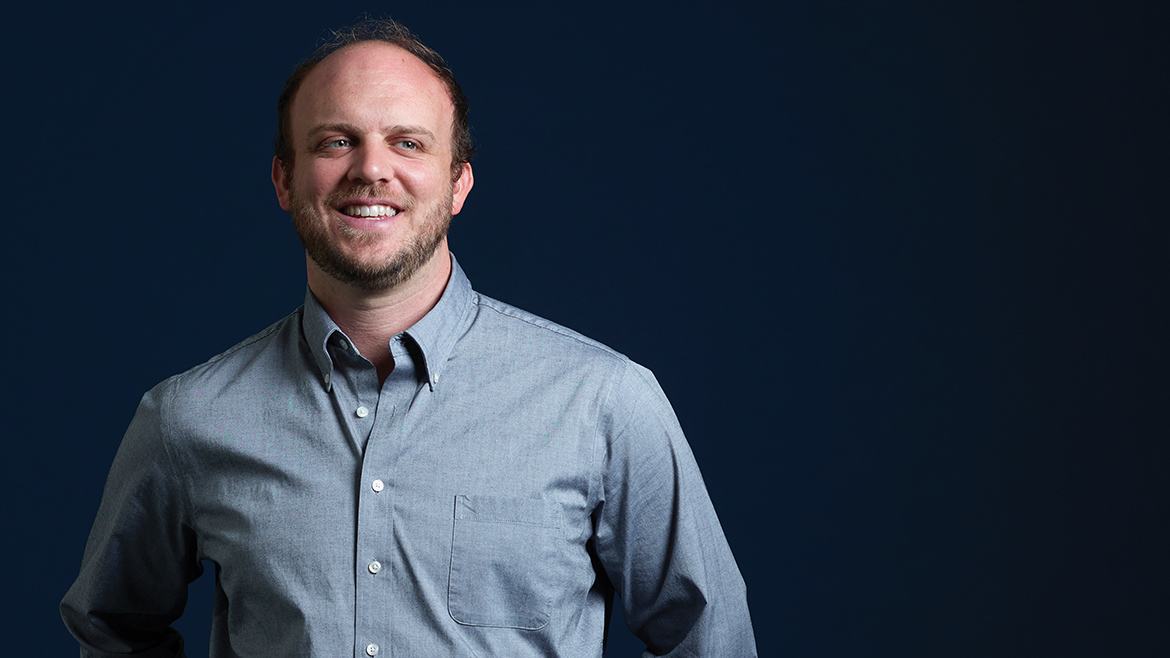 Job description:
I guide people to become entrepreneurs. My position is a continuous lab on innovation across complex systems, digital marketing, traction channels, and how to execute through an agile process. My work also includes building and managing the REDI HUB program, where 20-plus startups work and grow.
Years lived in Columbia/Mid-Missouri:
Five years.
Original hometown:
I moved around the country, but I was a kid in Victorville, a desert town in Southern California. To be honest, Columbia feels like my first real "hometown" where I have a deep connection to the community.
Education:
Most of what I know has been learned through experience, self taught skills, and working with amazing entrepreneurs and professionals.
Favorite volunteer/community activity:
1 Million Cups is a weekly gathering of entrepreneurs where people share personal stories of innovation and how their business model works. The community of entrepreneurs, professionals, investors, and students is a perfect mix of support and hard questions that move people forward.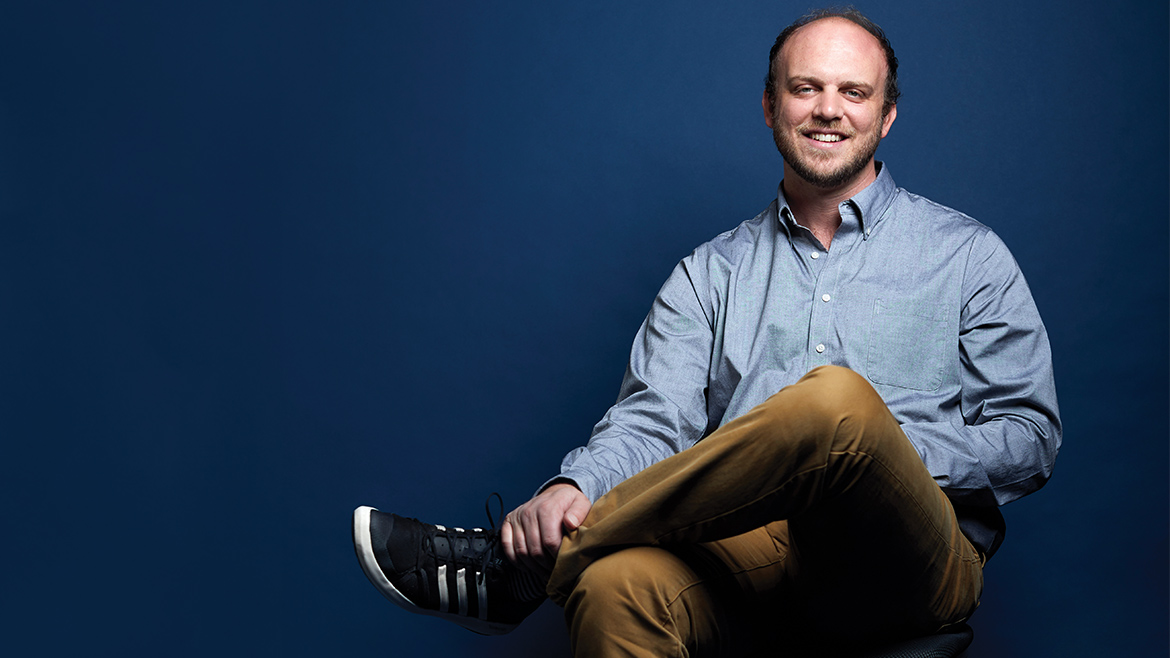 Professional background:
As a college student, I launched a social venture called Chairs that Care with classmates. We made a net profit of $13,000 in four months for a local women's shelter. I did some large consulting projects on corporate culture and the socioeconomic approach to management while pursuing my MBA that led to me being recruited to the Small Business & Technology Development Centers. I came to Columbia in 2013 as a counselor for SBTDC. I worked out of the REDI office for three years. After leaving, I was given the opportunity to lead the newly created entrepreneurship program within REDI. This was a unique opportunity to create a new program and focus on innovation that builds both the startup ecosystem and the individual entrepreneurs.
A favorite recent project:
We held our first Game Jam in January 2017, mostly as a way to draw out some other game development talent to help our HUB client Space Shark Studios. We quickly found out there was a huge pool of hidden talent and passion around video and tabletop games. Our third Game Jam saw the creation of 14 video games, four tabletop games, and two VR games.
A Columbia businessperson I admire and why:
Susan Hart. She manages to show up and be engaged at any business or community event in town while still running multiple businesses and caring for her family. Susan always shares advice or questions on a level that lets you know she has done her homework and came to bring value to whatever you're working on.
Why I'm passionate about my job:
Our strategy for building entrepreneurs has been investing in people, not companies. We know that if we build up their entrepreneurial skills, connect them to resources and mentors, and challenge them to think and act in innovative ways, they will find a way to be successful. It's often only a small nudge or introduction that unlocks a different trajectory in someone's life and venture, but it's transformative — being part of that transformation at an individual and community scale is thrilling.
Why I'm passionate about my company:
REDI works behind the scenes of community and business every day to make it easier for people to be successful. From attracting larger companies who are in growth mode and will create livable wage jobs to helping existing manufacturers and employers develop their workforce or other community assets, to growing our own companies, REDI has taught me what high-level professional service looks like in a dynamic community. We are action-oriented problem solvers who are able to build consensus and change across the public, political, and business communities to drive Columbia forward.
If I weren't doing this for a living, I would:
Run my side businesses more effectively and build a way to get paid to travel and empower entrepreneurs.
The next challenge facing my industry:
Despite the explosion of resources and programs nationally, we're seeing a decline in people becoming entrepreneurs. This trend isn't holding true in Columbia. My industry will need to transition from building networks of support to intentionally building entrepreneurs.
My next professional goal:
Collaborate with Carrie Gartner and The Loop on the small-scale manufacturing project to build capacity for makers of all kinds.
Biggest lesson learned in business:
People create value. Management is the creation of cohesion.
How I want to impact the Columbia community:
Like a water balloon of innovation. A clear milestone would be for the entrepreneur ecosystem of resources to be as known and accessible as the Daniel Boone Regional Library.
Greatest strength:
I am genuinely curious about people and then I help them connect to better strategies through action.
Greatest weakness:
Taking on too many projects at once.
What I do for fun:
I love to start or work on other entrepreneurial ventures. My wife and I like to scheme about current opportunities or future business ideas. We also play video games together and have been playing more tabletop and board games because of some of the talent in town and our neighbors, who play something almost every week.
Family:
My wife, Lisa, is my co-founder of life. We've failed a lot together, and she helps keep me honest with myself. My daughter, Ellcie, is 8. She is an almost overwhelmingly prolific artist. If we drive to Jeff City, she will color and write an entire book on the trip. My son, Ender, has started to really notice and appreciate good music. It's funny when your 3-year-old has an opinion about Arcade Fire's latest album.
Favorite place in Columbia:
The downtown area. We live close to the library and walk downtown often. Columbia is unique for the diversity of businesses in a small area, how safe it is at night, and how engaging the people and business owners are. When we travel, my kids often assume we know everyone because the owners in downtown Columbia are so friendly that it's normal to them. Also, the library. We decided where to live based on our proximity to it.