Cindy Sheltmire Broker-Salesperson | Re/Max Boone Realty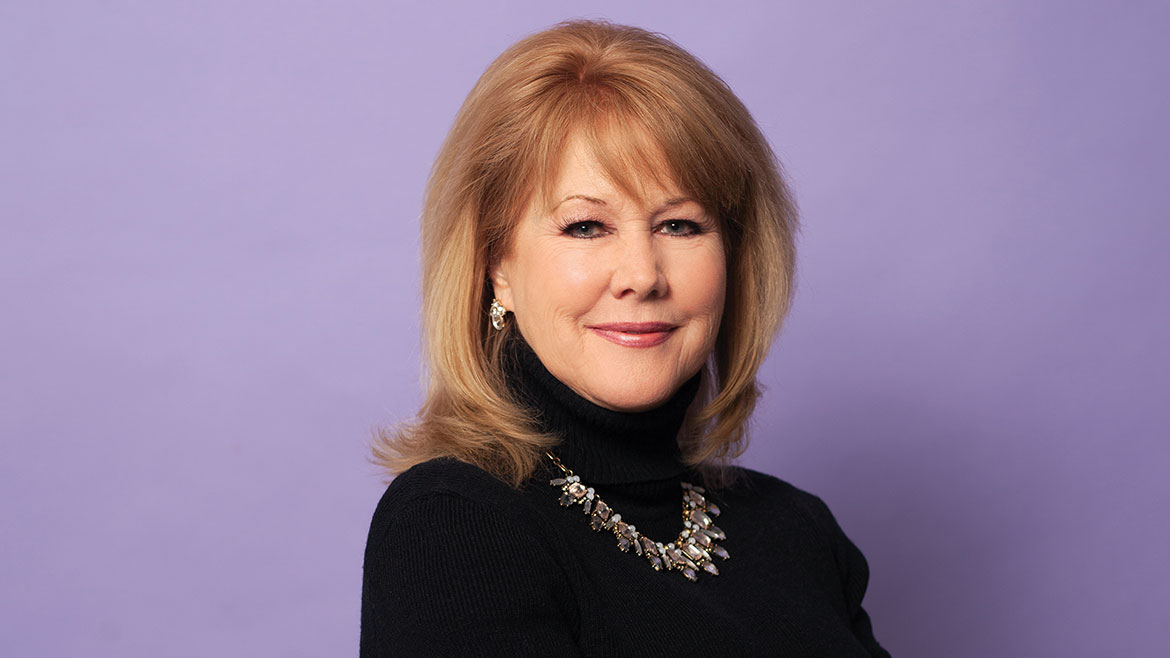 Age:
Must this be divulged?
Job description:
Realtor.
Years lived in Columbia:
39 years.
Original hometown:
St. Louis, Missouri.
Education:
Lindenwood College.
Favorite volunteer/community activity:
The Rotary Club of Columbia, Chamber of Commerce Ambassador, and the True/False Film Fest, among others.
Professional background:
I've been a Realtor for 35 years in Columbia.
A favorite recent project:
Interviewing Shroud of Turin experts from around the world for an upcoming documentary.
A Columbia businessperson I admire and why:
There are so many! One of the things I love the most about Columbia is that everyone strives to make it a better place. But, if I had to choose, Michele Spry and Cindy Mustard pop into mind because of their great philanthropy. David Wilson and Paul Sturtz also come to mind because they put Columbia on the world map by founding the True/False Film Fest.
Why I'm passionate about my job:
It's very rewarding to help people with the biggest purchase of their lives, and it's especially rewarding when I run into my clients later and hear them say, "I love my home!" That is music to my ears.
Why I'm passionate about my company:
The philosophy of every staff member at Re/Max Boone Realty is, "How can I help you do your job better?" The staff members are all tremendously helpful and giving. The agents are also so supportive of one another.
If I weren't doing this for a living, I would:
Possibly be a proofreader or an editor because I do frequent proofreading of other authors' books in my spare time.
What people should know about being a Realtor:
I have been a Realtor for 35 years. When I started in 1984, we did not have cell phones, fax machines, or listings on the internet. The industry is never stagnant, and it is incumbent upon the Realtor to keep up with its constant evolution. A Realtor is also on call 24/7!
The next challenge facing the real estate industry:
There are constant challenges. Every interest rate hike affects the industry, as do changes in laws and loan criteria. No two years are ever alike. We must always be willing to learn, adjust, and change with the times.
My next professional goal:
I have been fortunate to have received much professional recognition, such as being awarded Realtor-Salesperson of the Year from both the Columbia Board of Realtors and the Missouri Association of Realtors. But my true focus has always been to give the best possible service to my clients.
Biggest lesson learned in business:
Always try to give more than is expected!

How I want to impact the Columbia community:
During the 39 years I've lived here, I have become deeply involved in the community. I have served at Ragtag Cinema and True/False Film Fest, the Tiger Quarterback Club, the Columbia Chamber of Commerce, Mizzou Ambassadors, Columbia Downtown Rotary, Welcome Home, the Missouri Film Commission, and many other organizations. I hope I've made a positive difference in the community I love.
Greatest strength:
As a Realtor, my gift is being able to match buyers with the right house. I have often walked into a home and known immediately that it was the right fit for a certain buyer. Usually, I only need to go around town with the buyers one time to get a very good feel for the type of home that they envision and that will meet their needs.
Greatest weakness:
I wish I had the gift of remembering names. I can recall faces, the details of transactions, and even birthdays, but I have a hard time with names.
What I do for fun:
I enjoy watching movies, listening to music, reading, sports, and traveling. I have four grandchildren and am "all-in" as a grandmother, holding annual Easter egg hunts and trick-or-treating on Halloween. (I have a new, surprise costume each year. This past year I was Mary Poppins, and the year before that I was a giant blow-up poop emoji). I also do it up big at Christmas. Spending time with my grandkids gives me great joy.
Family:
I'm married to my husband, Steve. I have two grown children, Jon and Amy. Their spouses are Shannon and Bob. I have four grandchildren: Jacqui, Macy, Nolan, and Presley. I also have a goddaughter, Sophie Mashburn, and a wonderful extended family and friends who feel like family. I am blessed.
Favorite place in Columbia:
I love the Missouri Theatre. It has been so exquisitely renovated! And Ragtag Cinema for its comfortable, artsy vibe.
Accomplishment I'm most proud of:
I'm very proud of my kids. My son, Jon, works at Zimmer Radio as a creative. He is one of the most talented people I know both artistically and musically. My daughter, Amy, has a very successful career in human resources. I'm very proud of both of their accomplishments. They are also great parents.
Most people don't know that I: love word games: Scrabble, Words with Friends, Boggle. Feel free to challenge me to a game!