Dr. Sara L. Cochran, Entrepreneurial Programs Manager & Interim Director of the Center for Entrepreneurship and Innovation, UM System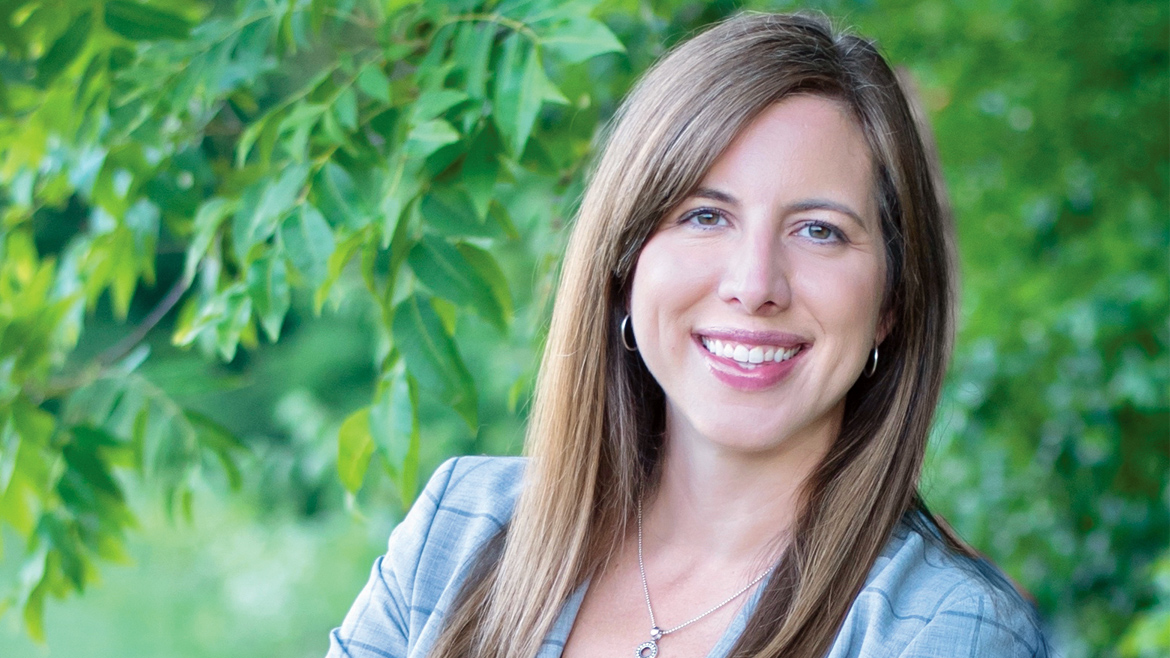 1. What's your background?
I hold a PhD in higher education with research focused on entrepreneurship education, an MA in integrated marketing communications, and BA degrees in accounting and arts administration. I've been in my current role for two and a half years. Before moving to Columbia to pursue my doctorate, I worked as the assistant director of the Edward Jones Center for Entrepreneurship at Drury University. Prior to that, I was the director of special events and promotions for Pyramid Foods.
2. Tell us about your job:
I work as the entrepreneurial programs manager for the UM System and as an adjunct professor of entrepreneurship for MU. In my role for the UM System, I work with the entrepreneurship programs at all four of our universities. I collaborate with programs on everything from curriculum design and program development to judging pitch competitions.
3. What does your typical day look like?
Most days are not the same, but I'll describe what I spend my time doing. I receive a lot of emails, but I also get a lot of work accomplished via email. I communicate with colleagues from the four universities on a regular basis to answer their questions, help brainstorm ideas, or discuss projects. I do some scholarly writing and reviewing, as well as connect with colleagues from around the country regarding projects for my position with the United States Association for Small Business and Entrepreneurship. I mentor students involved in ESIP or EQ to discuss their internships and other progress through the programs. I also attend events related to entrepreneurship, which allows me to connect with entrepreneurs and other educators.
4. What drew you to your position?
I left my job at Drury to move to Columbia to pursue a PhD. That meant leaving teaching in-person courses and working with students and student programs. When I began my PhD program, I was working for the department, where they were extremely supportive of my career goals. I had also been doing some consulting work for the UM System related to the ESIP program. When the opportunity came up to take this position as I completed my PhD coursework, I jumped at the chance to again work with students and student programs. About a year later I was asked to start teaching for Trulaske Business College. Clearly, students are my true passion within entrepreneurship education.
5. What don't people know about the entrepreneurship development industry that they should?
We spend a lot of time researching, studying, learning about, and working to improve our practices for student programs and teaching. There are whole conferences about running entrepreneurship programs and teaching entrepreneurship. There are scholars who spend their entire careers researching the topic.
6. What would people be surprised to know about your job?
I work with all four UM System universities: MU, UMKC, UMSL, and Missouri S&T. I'm not part of a governing body of the universities, but rather serve in a collaboration and support role. Think of me as Switzerland.
7. What are some challenges you face in your job?
We have four distinct universities with multiple colleges and so many goals and objectives to accomplish. Higher education has a long history of working in silos and it can be challenging to change the mentality to work collaboratively. The UM System is currently working on amending policies and procedures to help motivate more collaboration by removing conflicting incentives and agendas.
8. Describe a success you're most proud of:
I spent a significant amount of time, energy, focus, and tears on a doctoral dissertation. Completing it and being hooded with my PhD was exhilarating, but then it was over and I had this entire work just sitting on the library website and I wanted to share it more broadly. I then got accepted to present my dissertation research findings at two international conferences. After an engaging session at one of the conferences, the executive director of Babson's Center for Women's Entrepreneurial Leadership chased after me to ask for my slides, talk to me about my presentation, and tell me she hopes the research gets published. That was the moment I felt like I had "made it"… at least for now!
9. What inspires you to get up each day and make a difference?
Students. I moved back to an office on the MU campus last winter and I love the buzz of campus when students are around.
10. Tell us something about you that we wouldn't learn from your resume:
My resume doesn't have a spot for interesting life experiences, which really make me who I am today. For example, growing up in the Pipeline Crossroads of the World, participating in FreeWheel bike ride across Oklahoma at age 11, living on a sheep and cattle farm in New Zealand for four months in eighth grade, and learning to drive a manual transmission.