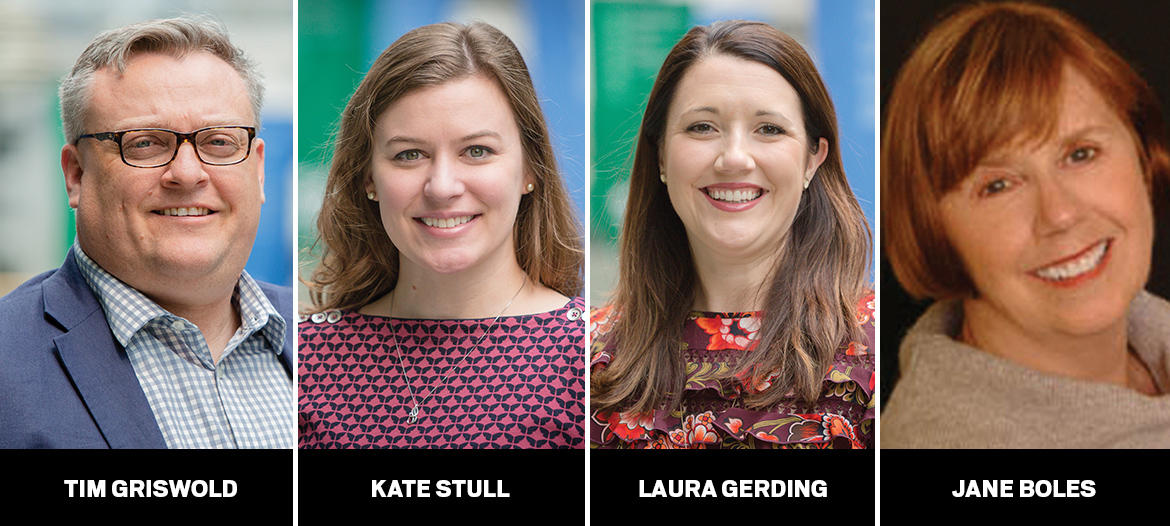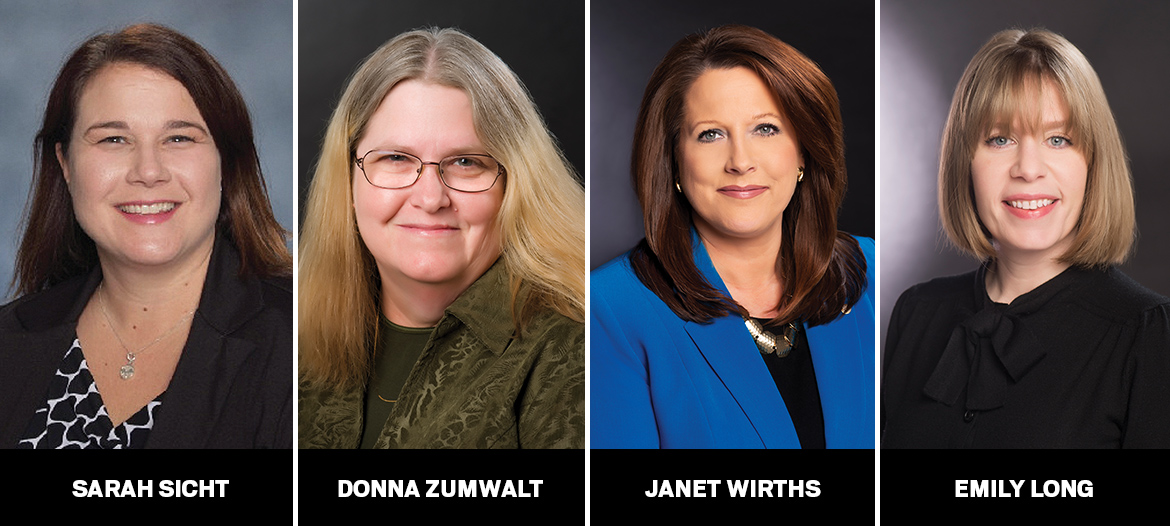 Missouri Employers Mutual
Tim Griswold has joined Missouri Employers Mutual as a talent development manager. Griswold comes to MEM from Accenture, in Houston, where he worked as a management consultant. Also, Kate Stull joined MEM as a marketing strategist. Stull previously worked at Columbia Insurance Group, where she served as a marketing communications specialist. Lastly, Laura Gerding joined MEM as a corporate communications strategist. Gerding previously worked at the MU School of Medicine, where she served as director of alumni affairs.
Randy Gooch
Gooch has been selected as the new chief operating officer for Columbia Public Schools. Gooch will oversee facilities and construction services, custodial services, and transportation departments. For the past seven years, Gooch has served in a leadership role at the Columbia Area Career Center. He has more than 20 years of experience in education, including as a teacher, counselor, and the director of the Hart Career Center in Mexico, Missouri.
Jane Boles
Boles, a broker and agent for the The Super Boles Team, has been recognized by Re/Max for her impressive sales numbers in 2017. Boles was honored at Re/Max Boone Realty's annual Re/Max Reach Banquet. Re/Max Club Awards recognize the total gross commission income for associates or teams during the previous calendar year. Boles earned a Diamond Award at the banquet, which is awarded for $10 million in closed real estate transactions, and was a Top 12 associate in commission, listings, transactions, and volume.
Kasey Schaumburg
First Chance for Children elected Schaumburg its new executive director. Schaumburg has previously served in many roles with the organization, including executive assistant, parent educator, and, most recently, interim executive director. Going forward, Schaumburg's duties will focus on executing the plans made during strategic planning; grant writing; and securing state, federal, and private funding for the organization.
Sarah Sicht
Sicht will be recommended to the Columbia Public Schools Board of Education to become the principal at Benton STEM Elementary School for the 2018-2019 school year. Sicht will replace the current principal, Laura Lewis, who retired at the end of the school year. Sicht is currently the assistant principal at Parkade Elementary School. Prior to her five years as assistant principal at Parkade, she was an assistant principal, teacher, fellows mentor, and assessment coach.
Central Bank of Boone County
Central Bank of Boone County promoted two market vice presidents in the first quarter. Donna Zumwalt is now market vice president of the South County Bank, and Janet Wirths is market vice president of the Boonville banks. Zumwalt began her career at Central Bank of Boone County in 1981 as a drive-up teller. Wirths has been with the bank since 2002, when she started as an investor services sales assistant. The bank also named Emily Long manager of the fraud and operations department located at the Downtown Bank.
Weichert, Realtors-First Tier
Weichert, Realtors-First Tier is proud to announce their 2017 Office Award Winners. The agents were honored by the national franchise organization, Weichert Real Estate Affiliates, based on achieving production requirements earned in 2017. The President's Club winners are Denise Payne, Karen Clapp, Lori Brockman, Marshelle Clark, Tony Deakins, and Travis Kempf. The Ambassadors Club members are Amber Wooten, Christopher Boatright, Jeff Crane, Karla Wilcoxson, and Matt Ford. The Executive Club members are Carolyn Wilhite, David Lewis, Scott Jackson, Stephanie Baehman, and Susan Myers. The Sales Achievement winners are Kaalan Bolinger, Laura Gauldin, Lorie Fussner, Martha Tomlin-McCrary, Pam Smith, and Shelley Loesing.
Tracy Lane
Lane has accepted a position as executive director of Roots N Blues, which coordinates the Roots N Blues N BBQ Festival. Lane has worked in various roles with the Ragtag Film Society; her last day with Ragtag will be June 3. Lane's last official function as the society's executive director will be to oversee "Ragtag's Like Totally Awesome Party" at 7 p.m. on Sunday, June 3 at The Roof. Tickets will be available at the Ragtag Cinema box office and online. CBT