June: Briefly in the News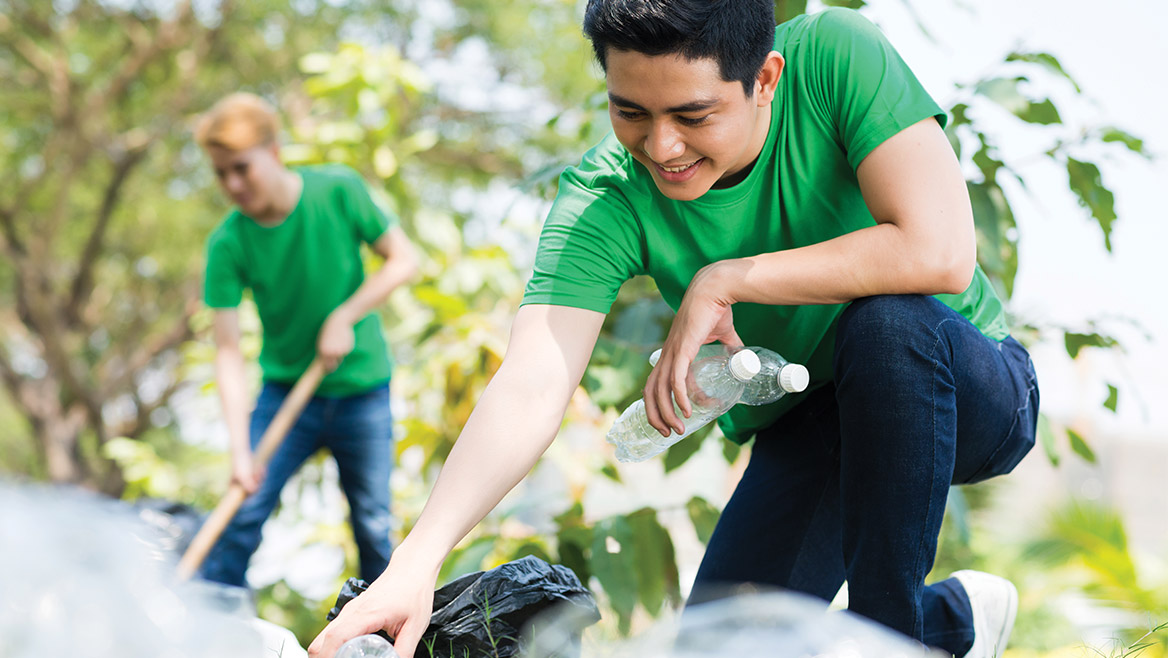 MU's Green Initiative
MU has made significant progress toward reaching climate neutrality since formalizing its stewardship commitment in early 2009 as a signatory of the American College and University Presidents' Climate Commitment. MU's campus facilities department has had substantial success and several notable achievements, including reducing greenhouse gas emissions by 51 percent from its 2008 baseline year and getting on track to have climate neutrality by 2050. MU earned a Gold STARS ranking, the second highest rating a university can achieve, from the Association for the Advancement of Sustainability in Higher Education.

MU Saves
Following the release of the follow-up report to last year's audit from State Auditor Nicole Galloway, UM System President Mun Choi said that the university was pleased with the progress illustrated in the report and that university leaders will continue to be more accountable with state resources. Galloway's follow-up report found improvement in the system's financial practices since March 2017. Choi and his leadership team have eliminated $2.76 million dollars in spending at the UM System administrative level that did not directly support the university's mission.
"The citizens of Missouri have our promise that we will continue to practice effective stewardship, reducing costs and reinvesting those savings for student scholarships, faculty research, and community engagement."
— Mun Choi, UM System President

Boone Hospital Named Level 1 STEMI
Boone Hospital Center has been designated a Level 1 STEMI center by the Missouri Department of Health and Senior Services. STEMI stands for ST-Elevation Myocardial Infarction, a particularly dangerous form of heart attack. Level 1 STEMI designation is the highest possible credential given to hospitals that treat the condition. The designation is part of the state department's Time Critical Diagnosis, or "TCD," plans and allows Boone Hospital to act as a heart attack treatment resource in the community.
"Boone Hospital Center has made great strides to continue to improve timely care and hand-off for our time-critical patients diagnosed with STEMI or a heart attack requiring prompt attention."
— Kristi Baden, Boone Hospital STEMI Coordinator
MEM Celebrates Injury-Free Year
Missouri Employers Mutual Insurance released its 2017 workplace safety data, revealing an all-time high in injury-free policyholders. The workers' compensation insurance company has continued to grow during recent years, increasing its total policy count from 15,857 to 17,561 in 2017. Of MEM's 13,574 small policyholders, 96 percent had no lost-time claims in 2017. MEM reached its highest market share in the company's 23-year history, increasing 26 percent in 2017.
U-Haul and Swilling Partner
U-Haul Company of Missouri announced that Swilling Self Storage, a storage company located in Columbia, has signed on as a U-Haul neighborhood dealer. Swilling Self Storage will offer U-Haul trucks, trailers, towing equipment, moving supplies, and in-store pick-up for boxes. The arrival of U-Haul Truck Share 24/7 will offer Columbians a more convenient and secure way to pick up and return a truck. U-Haul live verification technology allows rental transactions to be carried out entirely on a smartphone at any hour.

Muse Moves Online
Muse, a boutique in downtown Columbia, has closed its doors and moved online as owner Nickie Davis has accepted a job with the Downtown Community Improvement District as their director of outreach. Muse will be moving online and plans on having pop-up shops throughout Columbia. The website will launch in the fall, offering free delivery in Columbia, including bringing multiple sizes of an order to customers' homes to ensure the perfect fit.