Small businesses are what make our world go round.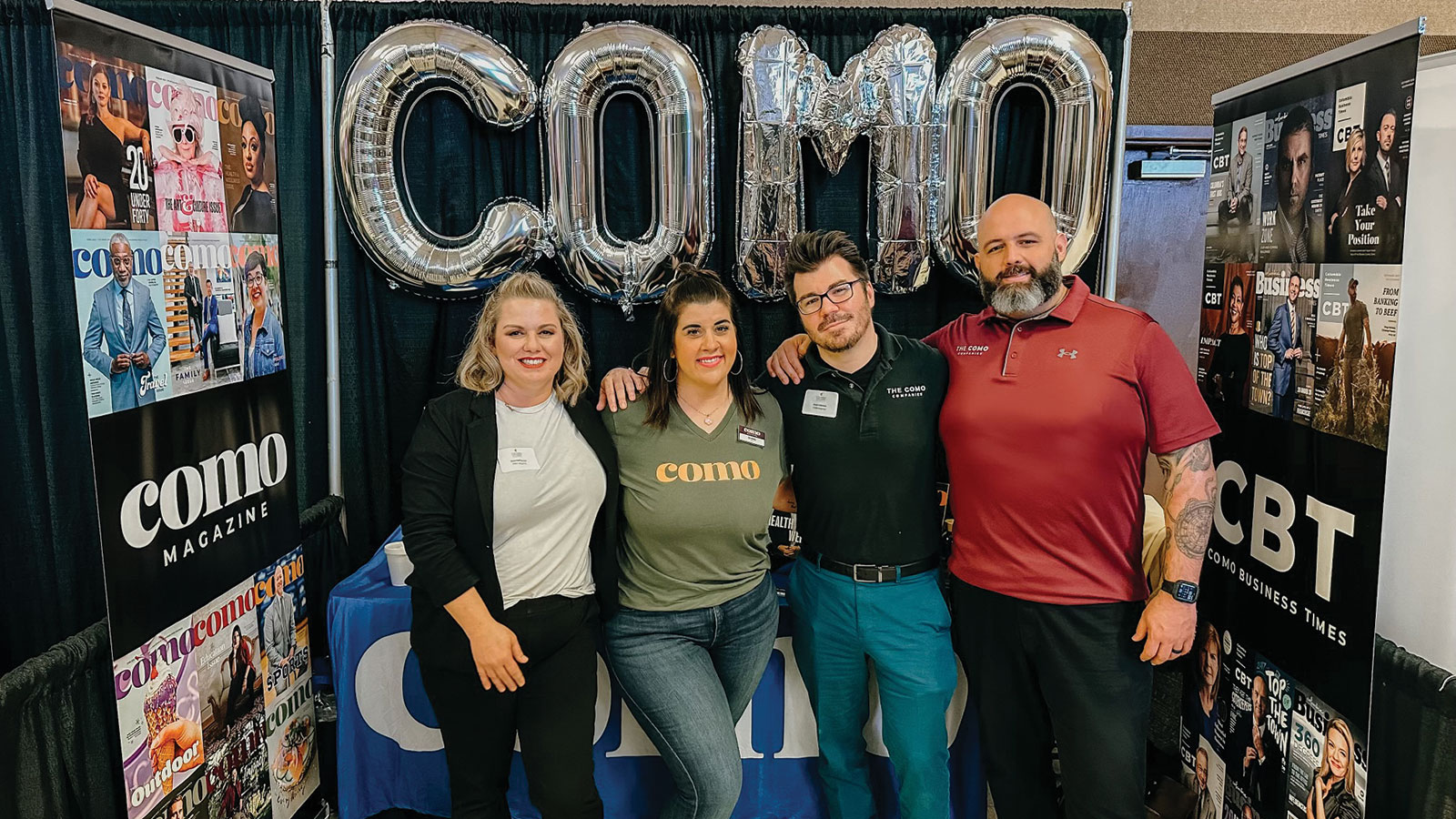 We are a small local business, so we know the struggles and the joy that comes with that. We take pride in knowing so many of our local friends in the small business world and continue to work diligently to share your stories.
One of the ways we do so is by being actively involved with the Columbia Chamber of Commerce. Several of our staff members sit on a multitude of different boards and committees within the chamber. One of our favorite events every year is Showcase CoMo. It's a long 12-hour day, but very worth it!
Showcase CoMo puts over 100 small local businesses under one roof, giving them the opportunity to show off their services and network with others. We have formed some incredible relationships and partnerships through this event. Minus our "M" balloon that deflated every hour, on the hour, we had an incredible time at this year's showcase and can't wait for the years to come!
Another annual chamber event that we are proud to be a part of is the small business of the year awards. A huge congratulation goes out to all of this year's finalists: Cooper's Ridge Event Venue, Pixel Jam Digital, The Missouri Symphony, the ACA Business Club, and this year's winner, Achieve Balance Chiropractic. What a week of celebrations! The chamber goes above and beyond to show these businesses the love and recognition they deserve. Be thinking about who you should nominate for 2024.
There are so many opportunities in our community for small businesses and we cannot encourage you enough to get involved! We know it can be scary, but we can promise it will be worth it. Joining the chamber and becoming involved through its different platforms is a great way to start. Volunteer, go to events, and engage with nonprofits.
How can we help you? We want to meet you, we want to share your stories, we want to help you succeed. We believe in this community so much that it is literally the name of our company. And the heart of this community is the small businesses. We will continue to do our part by meeting as many of you as possible, sharing your stories, and encouraging everyone to shop small – and to shop locally.
Our doors, our phones, and our emails are always open. Reach out to us and let us know how we can help you as a small business. Whether that's advertising, sharing and/or participating in an event, spreading some good news … the possibilities are endless. Help us, help you.
[email protected]
Be kind to each other COMO!
Shop small, shop local.
---