This story originally appeared in the July 2023 issue of COMO Magazine.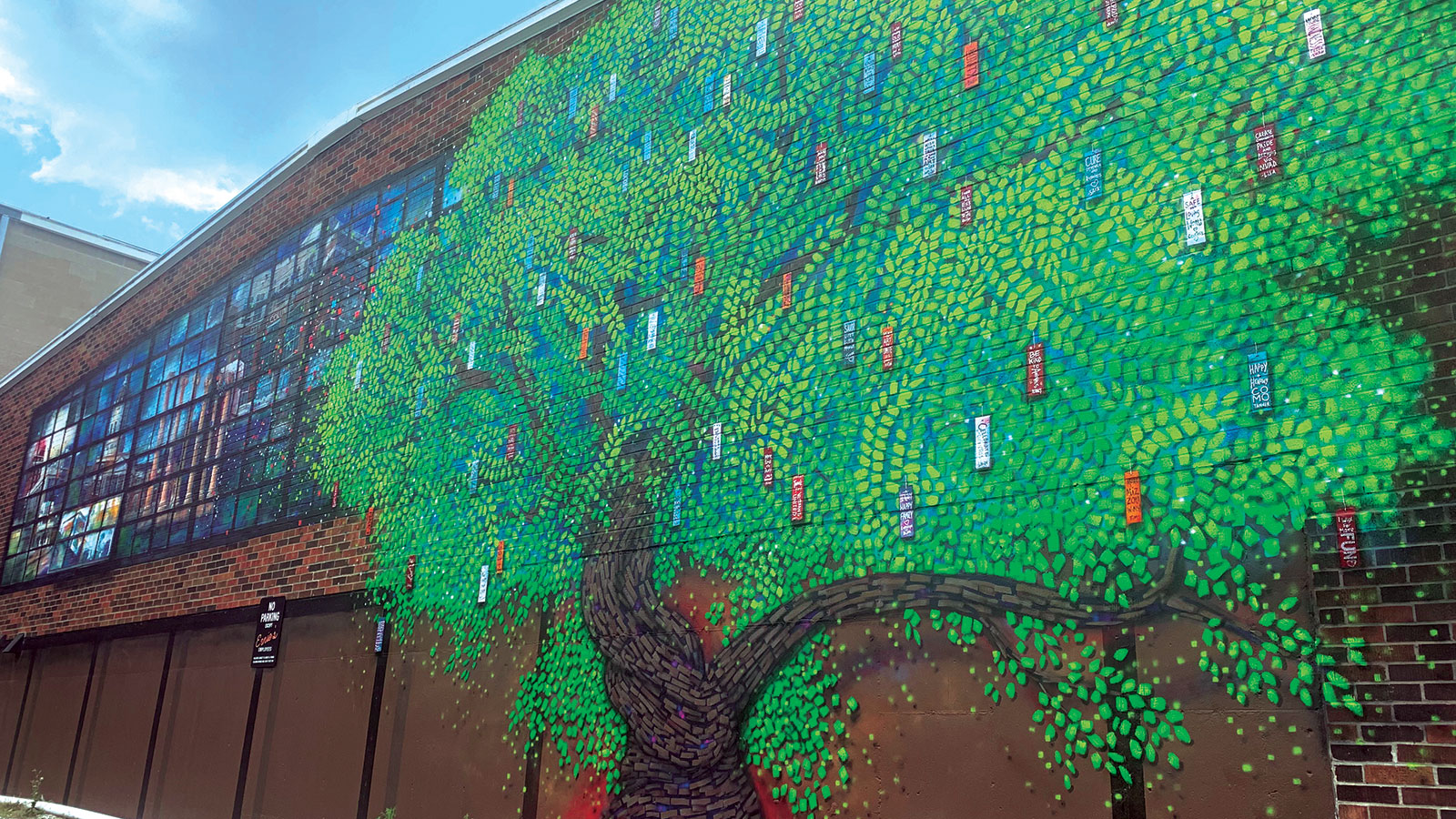 Shannon Webster's work creates a window into the mind of the artist and his community.
If you've visited the North Village area, you've probably marveled at the colorful, expansive mural in Wabash Alley. At 70 feet by 30 feet, the Wishes and Reflections mural was created to represent Columbia's past and its present.
The large tree in the mural depicts real messages from real people, all of which reflect personal and public wishes for a happier, brighter future. Next to the tree is a figurative window into Columbia's culture, including representations of the Tiger Hotel, Ernie's Diner, Columbia's City Hall, Jesse Hall, and the Mizzou Columns. The artist behind Wishes and Reflections is Shannon Webster, who has an art studio and gallery in the heart of the district at 1023 E. Walnut St.
Webster says the mural first took form on his computer.
"I took a picture of a big, blank brick wall and started looking at tons and tons of concepts. That wish tree," Webster explains, "I wanted something meaningful: I wanted to have something to tie it to." The "wish tags" connected to the tree also came as feedback from others.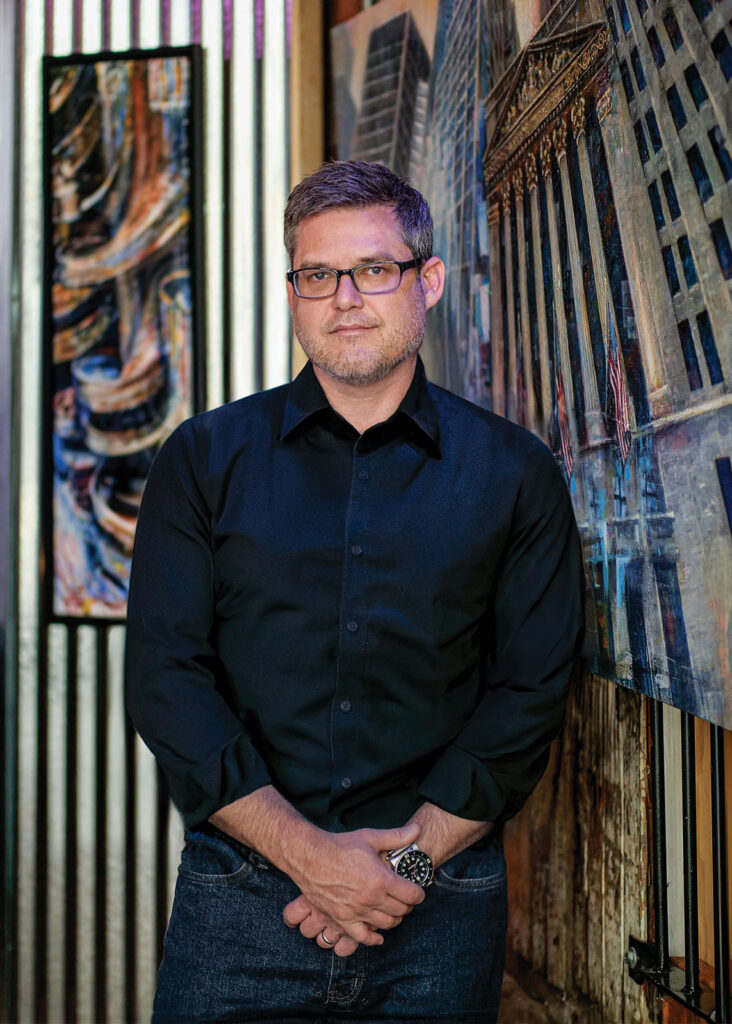 "There was such a wide range of things people wanted to add," he adds, noting that the range of emotions, hopes, and prayers added to the role the mural serves.
Originally from Boonville, Webster is known for his use of different mediums — including oil paint, acrylic paint, and mixed media — and his work frequently highlights architecture and technical structures. He enjoys using texture, color, and different materials to illustrate the places he's been and the way he sees those places. Webster chooses the materials to create a piece based on the mood he's trying to create.
Inspiration and influence from a young age helped guide him toward the pieces he creates now.
"I can remember, even back in third grade, that I loved to draw," Webster says. "So that's what I did. And then the older you get, you start expanding your skills and stuff. Then I won a few little art contests for kids, and I got a lot of encouragement from teachers. I had some really good teachers, and I think a lot of kids stop doing art in fifth or sixth grade, and that encouragement really solidified for me that I was going to be some kind of an artist."
Indeed, Webster says that one of his breakthrough moments happened at a young age. He describes an exercise that an art teacher presented to him when he was in fifth grade, in which the teacher provided her students with an abstract illustration — a wavy line, for example — and asked her students to use their imaginations to create something unique.
"Up until then, I was just somebody else who was drawing," Webster says. "This one assignment, it's such a simple idea, but it taught me that I didn't have to do what everybody else is doing. An object, or a concept, can turn into something unique and personal. I remember it to this day."
Webster also houses his design business in his studio: he works to create artwork for national brands, and he works with the University of Missouri Museum, also serving on its board.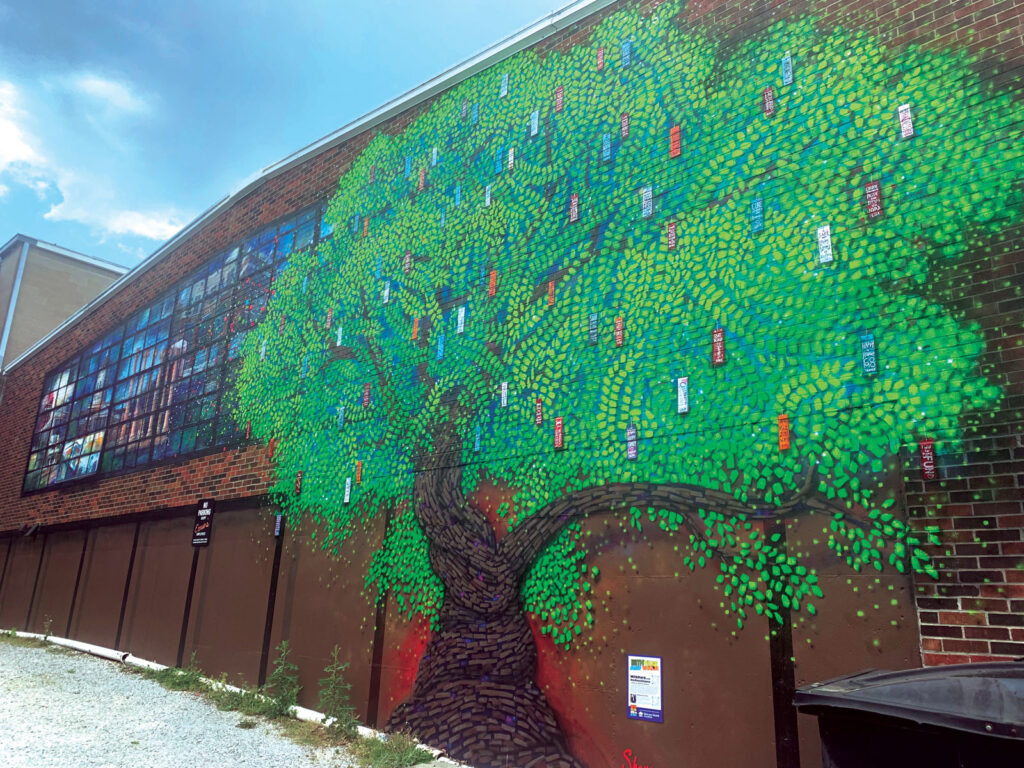 ---
Shannon Webster Studio & Gallery
www.shannonwebster.art