Photos by Keith Borgmeyer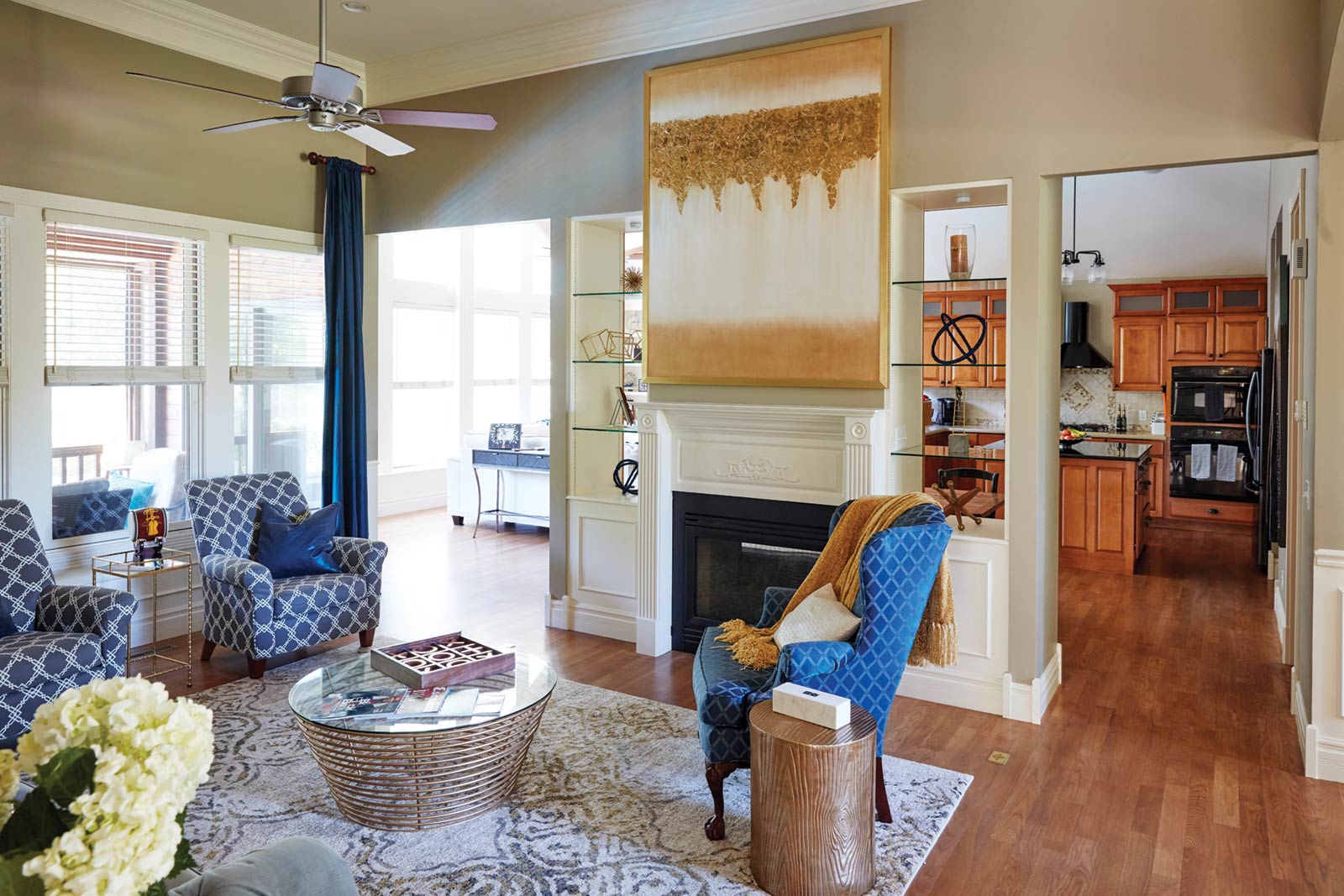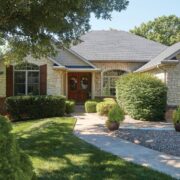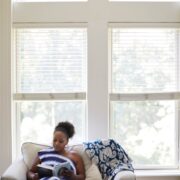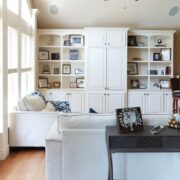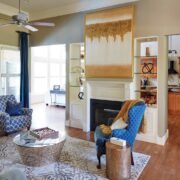 View Gallery
Adonica Coleman and her family create memories in a house that embodies style and attention to detail.
Adonica Coleman is an entertainer at heart. Owner and founder of A2D Events, she plans, designs, hosts, and, along with her husband, emcees a myriad of events. Her clever themes and careful preparation render the gatherings unforgettable.
When it comes to her home, Adonica pays the same attention to details. Her curated décor items and flawless color palettes bring refined ambiance to everyday living.
So, what does an entertainer's home look like? It begins with a welcoming entrance. Two baskets filled with yellow flowers hang from the front double doors. Below, a wooden sign announces it is "Party Time" at the Colemans' residence.
Nestled in the Cascades, in Southwest Columbia, the house features five bedrooms and four and a half bathrooms.
The Colemans purchased the house in 2017 after living just two blocks away for 10 years. The home was somewhat of a legend among neighbors — known for being the first house built in the subdivision and, most importantly, the only one with a pool.
Adonica and her husband DeMarko were planning to build, but they decided to buy the legendary house instead. The pool was one of the selling points. "With these little girls, how can we pass up a house with a pool?" Adonica says. The couple lives with their three daughters: Camryn, 14; Paityn, 9; and Jordyn, 8. The eldest, Jazmyn, 28, lives in town. She visits frequently and calls daily.
An Elegant Statement
When walking into the home, a palette of both warm and cool neutral colors set an airy mood. Purposeful touches of blue make an elegant statement — a blue candle, blue dining chairs, and blue serving trays. The color story expands with silver and gold accents. It's like a starry night sky scene.
A trio of gold pendant lights gracefully hangs over the dining table, where gold placemats and clear glass plates adorned with cobalt blue swirls promise to make every dinner worthy of royalty. A wall of sunburst shaped mirrors in silver and gold shine over a gray sofa decorated with sequined throw pillows. Throughout the house, there are family photos, board games, funny quotes — all celebrating family, humor, and play.
Beautiful as it is, Adonica believes in using their home, not just setting it up for pictures. "If it were for me, I would have people over every weekend," she says. Before COVID-19, she would easily have 30 people walking around her oversized kitchen island, filling their plates with scrumptious food. "It's the best feeling ever. I love entertaining," she adds.
The home's floor plan is ideal for entertaining because it offers large open spaces to share with guests, but it remains versatile with a see-through double-sided fireplace partition that grants some privacy.
Adonica also enjoys cooking, a skill she learned from her grandmother. Naturally, Adonica's favorite part of the house is the open family room that connects to the kitchen. The wall of windows brings natural light in and makes for a perfect place to read or gather for the daily family dinner.
Fit for Entertainment
While social distancing has limited gatherings, the Colemans' large backyard allowed them to safely host one of Adonica's favorite events so far: a formal Moroccan-themed dinner party to celebrate her and DeMarko's 18-year anniversary. "We had a small number of people over and sat outside where we had room to space out," Adonica says.
Much like the interior of the home is perfect for guests, the backyard is an entertainer's oasis, with its ample seating, wooden bar, and champagne bucket stand. The pool, complete with a slide and cascade, sits in the middle of the tree-filled yard. Next to the outdoor sofa and table, a kitchen and grilling area crown the yard.
When there are no guests, the Colemans' home remains active. Camryn listens to music and films makeup tutorials. Paityn and Jordyn play with and film their Barbies, working on a Barbie video series. "We see them walk out to the backyard with all of their Barbie things and film a camping scene with their phone," Adonica says.
Jazmyn comes over to hang out with her sisters. They spend time in the pool or watch a movie. Camryn, Paityn, and Jordyn also have their own business, Youth Diversity, which they run with their friend Piper. They sell bracelets and colorful T-shirts and donate part of their proceeds to a local charity.
"If my husband had his way, we would live on 20 acres of land with no neighbors," Adonica says with a smile, "I think we could do something like that when the girls are older." In the meantime, the large lot and the placement of their home allows the family to have an intimate backyard, while the kids can remain near their friends and go out to play in the cul-de-sac.
DeMarko seeks silence in the screened-in patio located on the main floor. Built with cedarwood, the room connects to both the master room and the family room through sliding doors. During quarantine, this was the place where he worked. As far as home offices go, this is a great spot to take a Zoom call: A relaxing atmosphere characterizes the space adorned with colorful pillows, natural light, and a framed view of the backyard and pool.
The view of the pool has become iconic for the family. During quarantine, Jenny McGee, a local artist, painted the view from a photo the family sent. While buying the painting wasn't required, Camryn insisted: "Mom, we have to buy that picture. It can become a family heirloom."
The painting is now mounted on the patio, and it bears a special significance for Adonica. "I didn't grow up in a super cohesive family structure. For me, it's very important that my girls have good memories in this house," Adonica says. "I want them to remember jumping in the pool the first day when it was open and sledding down the hill in the backyard when it snows. I want my girls to remember the fun they had growing up in this home — that is my heart's desire."