Jen Hedrick, managing principal, Simon Oswald Architecture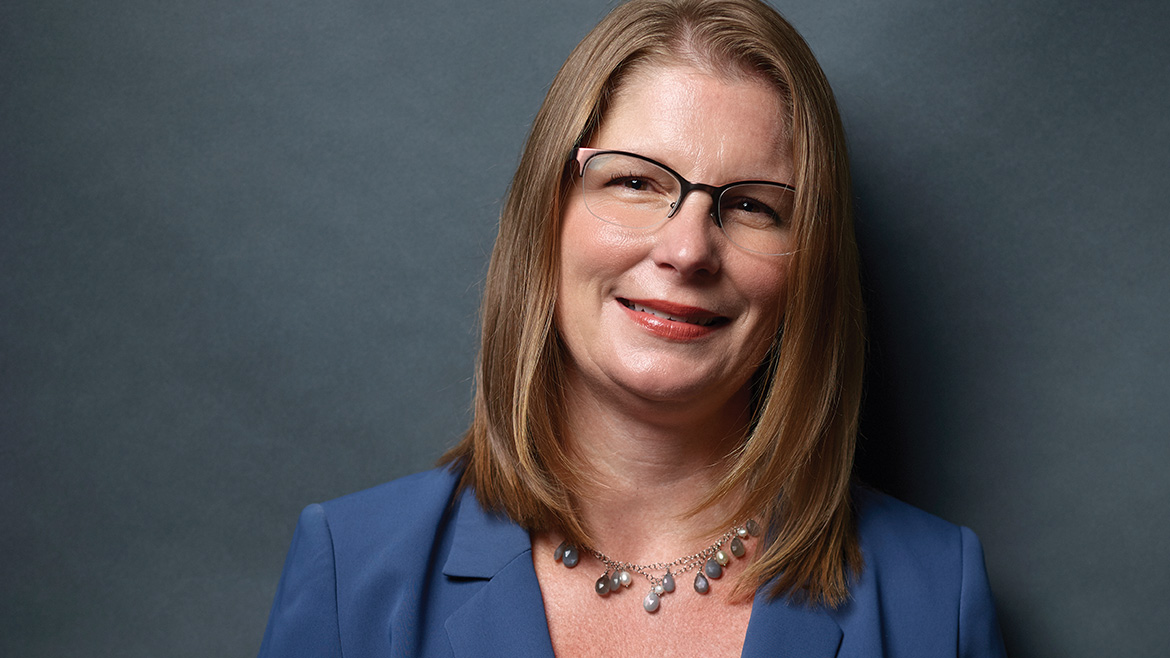 Job description:
I lead the SOA team in enhancing how our community lives, learns, works, heals, and plays. Many of my daily responsibilities are much more mundane and tedious than that strategic statement, but I'm really focused on building long-standing community relations and participating in projects that are meaningful to Columbia, so I pretty much do whatever it takes to make that happen!
Years lived in Columbia/Mid-Missouri:
24.
Original hometown:
Marshall, Missouri.
Education:
Bachelor of Architecture, Drury University.
Favorite volunteer/community activity:
In 2017, SOA celebrated 30 years of business by initiating 30 acts of kindness throughout the year. We realized how fortunate we are to have this community of clients, contractors, consultants, friends, and family who have contributed to the success of SOA, and we felt the desire to give back. Our entire team participated in these acts, logging over 500 service hours to various nonprofits.
Professional background:
I started my architectural career in Springfield, Missouri in 1992 and was recruited to Columbia by another local firm in 1994. About a year later, I joined SOA's team and have been taking on new challenges ever since, the latest being managing principal since 2010.
A favorite recent project:
I'm super excited about the grand opening of the Special Olympics Missouri's Training for Life Campus in Jefferson City. SOA began working with SOMO over a decade ago. The facility will benefit and serve current and future generations of individuals with intellectual disabilities and will be the largest Special Olympics facility of this scope in the United States. It will offer year-round training opportunities for athletes, coaches, and volunteers from throughout Missouri. Most importantly, it will give the athletes a place designed and dedicated solely for them.
A Columbia businessperson I admire and why:
Among a long list of business leaders that I admire, Susan Hart, of Huebert Builders, rises to the top. She's a servant–leader: dedicated to putting the needs of others before hers, driven to build a stronger community and committed to helping others grow and achieve their goals. She is open-minded yet persuasive, communicative, collaborative, and a pleasure to work with.

Why I'm passionate about my job:
It's very rewarding to be part of projects that have positive, profound effects on the daily lives of others.
Why I'm passionate about my company:
I work alongside an incredible group of optimistic, creative, smart, altruistic people. We share a common mission to leave the world a little better than we found it through our projects, through our community involvement efforts, and through the raising of our families.
If I weren't doing this for a living, I would:
Take on an active role in the nonprofit world, helping those in need, providing additional support and care.
What people should know about this profession:
Some think an architect's main job is to make plans (blueprints) to help contractors get a building permit and build a project. In reality, our services are about so much more than a set of drawings. We are driven to solve other's challenges by designing spaces and places that support their goals and vision. The satisfaction doesn't come from producing the drawings; it comes when the end users experience the place or space we've imagined for them and it actually has a positive, lasting effect on their lives.
My next professional goal:
Become a certified Women Business Enterprise in early 2019!
Biggest lesson learned in business:
Great things in business are rarely done by one person; they are done by a team. I used to think, to be an effective leader, I had to have all the answers and do much of the work myself (a very unrealistic, unachievable, and daunting perspective). But I have learned to identify and take advantage of other's strengths and passions for the betterment of our projects and the success of our firm. I'm surrounded and supported by a fantastic team.
How I would like to impact the Columbia community:
I'd like to leave it even better than I found it when I moved here 24 years ago. At SOA we often say, "If it's good for Columbia, it's good for SOA." That statement is applicable to much more than the architectural projects we are involved with. It also motivates us to volunteer and to give back.
Greatest strength:
I'm empathetic. As an architect, I design spaces for others, not for myself. It's important to provide services and designs that align with their interests, their style, their needs. In my professional and personal life, I try to serve people by understanding and delivering on what they wish to experience or feel. Empathy is the corner stone of the platinum rule that I try to live by: Do unto others as they wish done onto them.
Greatest weakness:
I sometimes suffer from analysis paralysis and get caught up in researching, evaluating, and overthinking even the simplest decisions. It's a good thing I live in the era of Google. (Or is it?!)
What I do for fun:
For quite some time, my main source of entertainment has been as a spectator for various kids' activities and events (tennis, football, cheer, band, and choir). In a couple of years, when I'm an empty nester, I'll likely air up the tires on my bike and hit the trails again; resurrect my easel, paints, and pastels; and give gardening another chance.
Favorite place in Columbia:
My screened-in deck that overlooks acres of trees.
Most people don't know that I:
Spent 56 days on hospitalized bed rest before the birth of my twins. This 'recess' forced me to reflect on the awesome responsibility of parenthood and gave me a new perspective on what is truly important. To this day, that experience shapes how I spend my time and energy.